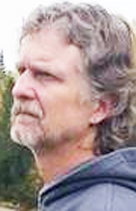 An eight-day search near Wisdom for bow hunter Robert Carter Jr. ended in tragedy Sunday as a Beaverhead County search-and-rescue team found Carter's body.
Beaverhead County Sheriff Frank Kluesner said the body was found at the meeting of a logged area and a wooded area, about a mile uphill from where he had parked his truck, about five miles north of Highway 43 in the Big Hole National Battlefield Area.
Kluesner said the cause of death was not obvious and the Beaverhead County coroner, along with the state medical examiner, would examine the body and release a cause of death when it is ascertained.
"In our investigation we're not proceeding with anything obvious or with any indication of foul play," Kluesner said.
Since a week ago Sunday, searchers had combed the mature forest, clogged with deadfall — a challenging area Kluesner had called "big country" after a week of searching Saturday.
The search and rescue team, along with a couple of citizen volunteers, found Carter's body at 2:24 p.m., Kluesner said.
"He has been positively identified and next of kin has been notified," the sheriff added.
He said that despite the tragic result, he was very grateful to all of the organizations and private citizens who helped with the search.
"After so many days into a search, we had to look at it realistically and realize it was more of a recovery operation," Kluesner said. "But we felt it was very important to continue searching. We wanted to do absolutely everything we could."
He added, "I'm glad we were able to bring closure to the family."
Carter, 53, of Kalispell, worked for Plum Creek Timber Co. and was a pole vault coach at Whitefish High School for the past 13 years.
One of the factors that could have kept Carter from being found sooner was his camouflage hunting attire. "He could have been missed by someone in the general area," Kluesner said.
"Dozens of people — including myself and much of my staff — each put well over 100 hours into this search this week," Kluesner said. "But most of the work was done by volunteers — the search and rescue units and citizen volunteers."
Kluesner said he went to the scene with the coroner immediately after the discovery.
Sunday's search was perhaps the largest yet in terms of volunteers and numbers of searchers.
Kluesner said "the outpouring of support from so many different people was amazing — people donating water, first aid supplies and food, helping however they could."
The sheriff said, "We had the support of the local community and surrounding communities, and the (Flathead Valley) community where Robert Carter was from. It was incredible, and I'm very appreciative."
Carter had been hunting alone in the Beaverhead-Deerlodge National Forest. He last contacted his wife on Sept. 16, and she reported him missing Saturday afternoon, Sept. 19.
Carter was an avid outdoorsman, and friends and relatives said he was well-trained in wilderness survival tactics. In addition to his wife Barbara, Carter is survived by the couple's three grown children.
Get local news delivered to your inbox!
Subscribe to our Daily Headlines newsletter.