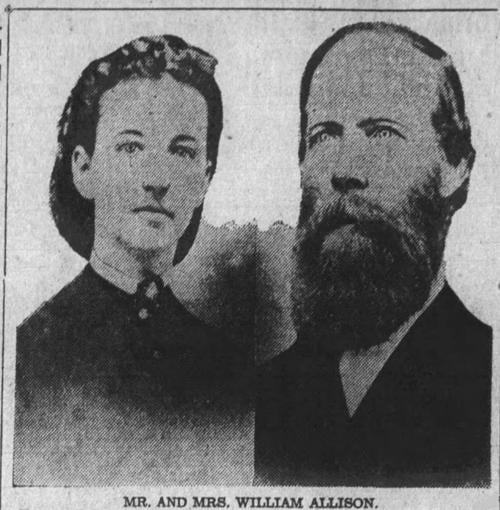 William Allison and G.A. Humphreys are credited with being the first serious miners and first permanent residents of Baboon Gulch, the first given name in the place that came to be called Butte.
When they arrived from Alder Gulch and Virginia City in May 1864 to seek gold, Butte wasn't quite a total unknown. Twelve years earlier, prospectors passing through noted a 5-foot hole apparently dug with elk horns, on the site of what is now the Original Mine, but the Butte hill was nonetheless wide open to prospectors in 1864.
Allison and Humphreys quickly established at least a dozen claims, from the Mountain East and Mountain West (later combined to form the Mountain Consolidated) to placers on the north side of Silver Bow Creek and along Missoula Gulch, but their focus appears to have been the Missoula Lode, which ran southwest from their cabin in Baboon Gulch. The Missoula Lode was probably centered on the Black Chief vein, which extended southwest about three-quarters of a mile to a point near today's Excelsior and Platinum Streets.
According to a 1931 newspaper report, Baboon Gulch was located between the future Mercury and Silver Streets just east of Wyoming. That would make it a small branch of Town Gulch, the early name of the gully that soon was named Dublin Gulch. Most of that area had been filled in and leveled by 1891, and it was developing into the shanty town that would come to be called the Cabbage Patch.
Allison and Humphreys reportedly established a claim at the site of the elkhorn-dug pit, defining the Original Claim on August 10, 1864. They may have dug a shaft as deep as 80 feet but found no significant gold.
Allison and Humphreys were reportedly generous in sharing sections of the Missoula lode with other prospectors as partners. Each man in the partnership located a 200-foot-long claim along the vein. The partnerships were established because Allison and Humphreys staked far more claims than they could "represent," meaning to perform what we'd call assessment work today to maintain a claim.
The early focus on gold was pretty much Allison and Humphreys' downfall, because Butte's free gold in either placers or lodes was never significant. Most of the nearly 3,000,000 ounces of gold from Butte has come from the smelters as a byproduct of copper production. Consequently, both Allison and Humphreys died in relative poverty and obscurity, and are buried in Philipsburg and Butte, respectively.
Humphreys probably made more money selling water from the ditch he constructed in 1865-66 than he did from gold he found. Humphreys' ditch, together with the earlier one constructed by L.A. Barnard brought water to the placers on the flank of the hill and led to the first real mining boom in Butte, in 1867, but the Butte placers played out quickly. Charles Warren recalled in 1876 that in 1868, buildings were moved from Butte to Silver Bow, which was still thriving, with as many as 1,000 men there taking advantage of the water from another Barnard ditch, built at a cost of $50,000. Silver Bow also played out by about 1870, and it took the discovery of silver in 1875 to rejuvenate the Butte District.
Local geologist and historian Dick Gibson has lived in Butte since 2003 and has worked as a tour guide for various organizations and museums. He can be reached at rigibson@earthlink.net.
Get local news delivered to your inbox!
Subscribe to our Daily Headlines newsletter.