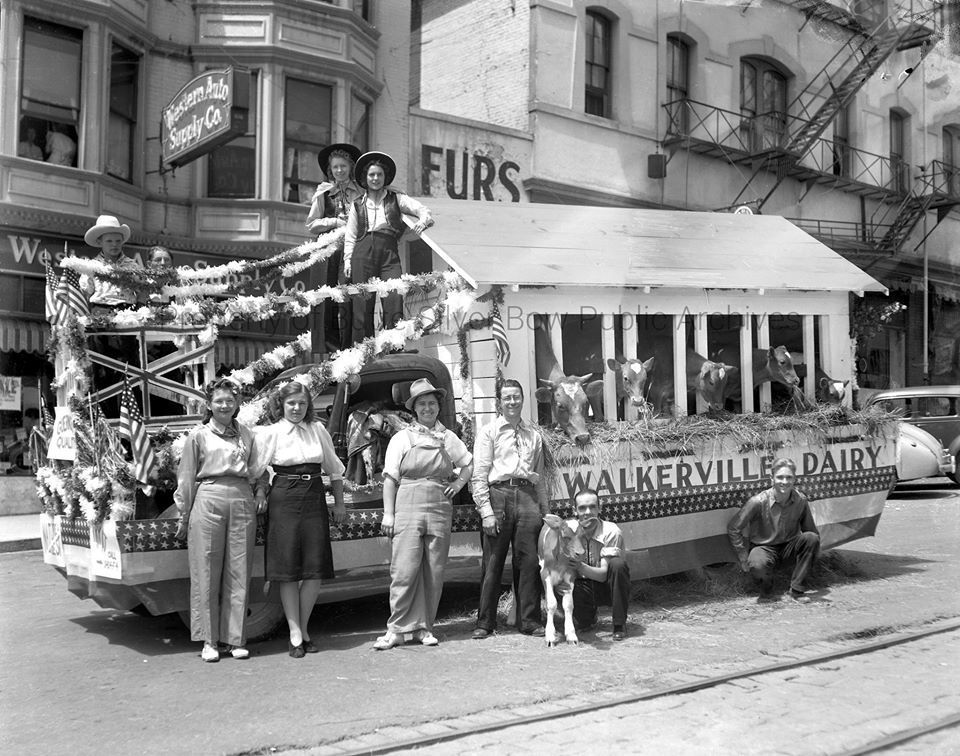 In 1918, Butte's City Directory listed 23 dairies, but only 11 of them were in town. The others were a few miles out of Butte, listed as "5 miles west of city," "2 miles north of Walkerville," and similar addresses. The count was down from 42 dairies in 1903, in part due to various consolidations.
Supplying milk to a huge city like Butte was obviously big business. The small retailers in town, such as W.D. McDowell at 616 West Quartz (doing business from his home) and Jere Vujovich at 814 East Galena, probably got their product from the bigger wholesalers based on dairy farms out of town.
Elk Park was one of the primary sources of milk for Butte, but ranches near Rocker and far out on the southern part of the Flats were also important. Demand for dairy products was great enough by the 1890s that the Brownback ranch, 12 miles south of Cardwell up the South Boulder River in the Tobacco Root Mountains was reportedly routinely providing butter to Butte. Even after the town of Burlington north of Rocker had declined because of the crash in silver prices in the 1890s, dairy cows there reportedly supplied as many as 25 wagons of milk into Butte daily well into the early twentieth century.
The Montana Dairy Company in the 800 block of South Montana boasted the "Most Sanitary Milk and Cream Plant in the Northwest." In 1919, they supplied The Arctic ice cream parlor in Anaconda "the most delightful cream you have ever tasted," at a price that was "slightly higher" than usual for the ice cream: 60 cents a quart. The standard price of milk at the time was 10 cents a quart. One of the Montana Dairy's buildings, complete with ghost sign, survives south of the intersection of Montana and Iron Streets.
According to The Milk Dealer, a trade journal, in 1915, Butte was the only large city that "hibernated" its dairy cows in winter in barns in or near town, moving them to summer pastures as far as 12 miles away in early May each year. The Walkerville Dairy, started in 1918 on Bull Run Gulch about five miles north of Walkerville, wintered their 85 cows on a ranch near Divide. Mark Salusso, a descendant of the family that started the Walkerville Dairy, reported it burned down in 1951.
Even as late as 1971, Butte boasted five dairies, including the Elgin in Elk Park and the South Side Dairy on the Flats. Butte's last family-run dairy distributor, Rocky Mountain Dairy, went out of business in 2000, although they had been a distributor rather than a producer since 1956.
Local geologist and historian Dick Gibson has lived in Butte since 2003 and has worked as a tour guide for various organizations and museums. He can be reached at rigibson@earthlink.net.