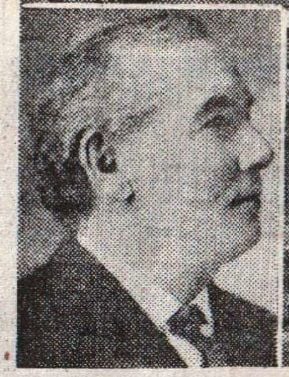 If Utah & Northern Railway president Charles Francis Adams had had his way, the first rails into Butte would never have happened. In 1881, Adams claimed pessimistically that "[Butte] will play out in a year. All mines do." He thought that Marcus Daly could and should have "wagoned" his ore to the railhead.
It's not evident how an entire railroad — albeit only a spur from the vicinity of what is now Rocker (and ultimately from Garrison) — could be constructed clandestinely, circumventing the company's corporate officers, but reports at the time indicate that General Superintendent of the U&N, William Doddridge, did just that. The U&N was a subsidiary of the Union Pacific, which had acquired it in 1877-78.
The narrow-gauge, 3-foot-wide rails crossed Monida Pass on May 9, 1880, the first railroad in Montana. It wasn't until Dec. 21 of the following year, 1881, that the first locomotive came into Butte City. The 24-hour, 466-mile run from Ogden, Utah, arrived at 11:10 p.m. to a crowd of several hundred who welcomed about 40 Butte-bound passengers. Speeches were "deferred" because of the cold weather.
In addition to passengers, the first train brought 5,600 pounds of machinery for W.A. Clark's mines and one car of oil. Even though it was December, the Butte Miner was already promoting excursions the following July to California by way of Ogden, for the princely round-trip sum of $62.50 per person.
The regular southbound run was scheduled out of Butte at 4:30 a.m. There were initially two passenger cars, a Pullman sleeper, and a mail car, together with various freight cars.
The Utah & Northern connected to the Union Pacific's Oregon Short Line at Pocatello, providing rail access to the coal mines of western Wyoming. This led Marcus Daly to acquire coal mines for his Anaconda Company at Diamondville, Wyoming, which fed Butte and Anaconda's mining and smelting operations for decades.
Although the arrival of the railroads in Butte initially drove freight and passenger rates down, by the 1890s, agreements among competing railroads actually kept shipping costs artificially high, driving Daly to establish his own local railroad, the Butte, Anaconda and Pacific in 1892.
Doddridge, who oversaw the construction of the spur line into Butte, and S.R.H. Clark, a Union Pacific vice president who had backed Doddridge, reportedly resigned in the face of President Adams's outrage. But Butte's economic success led the Union Pacific to change the Pocatello-to-Butte narrow-gauge road to standard gauge in one single day, July 25, 1887, by staging equipment and manpower all along the route. Apparently the spur line was justified.
Local geologist and historian Dick Gibson has lived in Butte since 2003 and has worked as a tour guide for various organizations and museums. He can be reached at rigibson@earthlink.net.
Get local news delivered to your inbox!
Subscribe to our Daily Headlines newsletter.