Whipped by strong winds and spreading over dry timber, the McClusky Fire near Lake Delmoe has mushroomed in size, growing from about 100 acres last week to 974 acres. A large smoke plume loomed over the East Ridge most of the afternoon Wednesday, causing alarm among many Mining City residents who posted images on social media.
According to a statement issued Wednesday evening by U.S. Forest Service spokesperson Jeanette Dreadfulwater, the fire "has been actively burning" as temperatures have been above normal and winds have picked up from an incoming cold front.
Dreadfulwater reported Wednesday evening that the fire was spreading to the north, south, east, northeast and southeast. Fire managers are monitoring weather and changes in activity, Dreadfulwater said.
So far, fire crews haven't been able to fight the fire directly due to extreme danger resulting from rugged terrain and fallen trees and have been fighting the fire indirectly by clearing brush and creating fire lines. 
As of Wednesday evening, 72 personnel were assigned to the fire, including two hotshot crews, two fire engines, and miscellaneous overhead and support.
Dreadfulwater said that efforts to manage the fire are 51 percent "complete," but the fire is at zero percent containment. 
The Forest Service reported Aug. 26 that firefighting crews were then monitoring the fire, which at that time had burned around 112 acres.
You have free articles remaining.
You're out of free articles
Sign in or create a FREE account to keep reading.
Dreadfulwater said then that the fire would continue to burn until the area, about 3 miles northeast from Lake Delmoe and 13 miles northwest of Whitehall, receives a "season-ending weather event." That might take snowfall or several days of rain, Dreadfulwater said.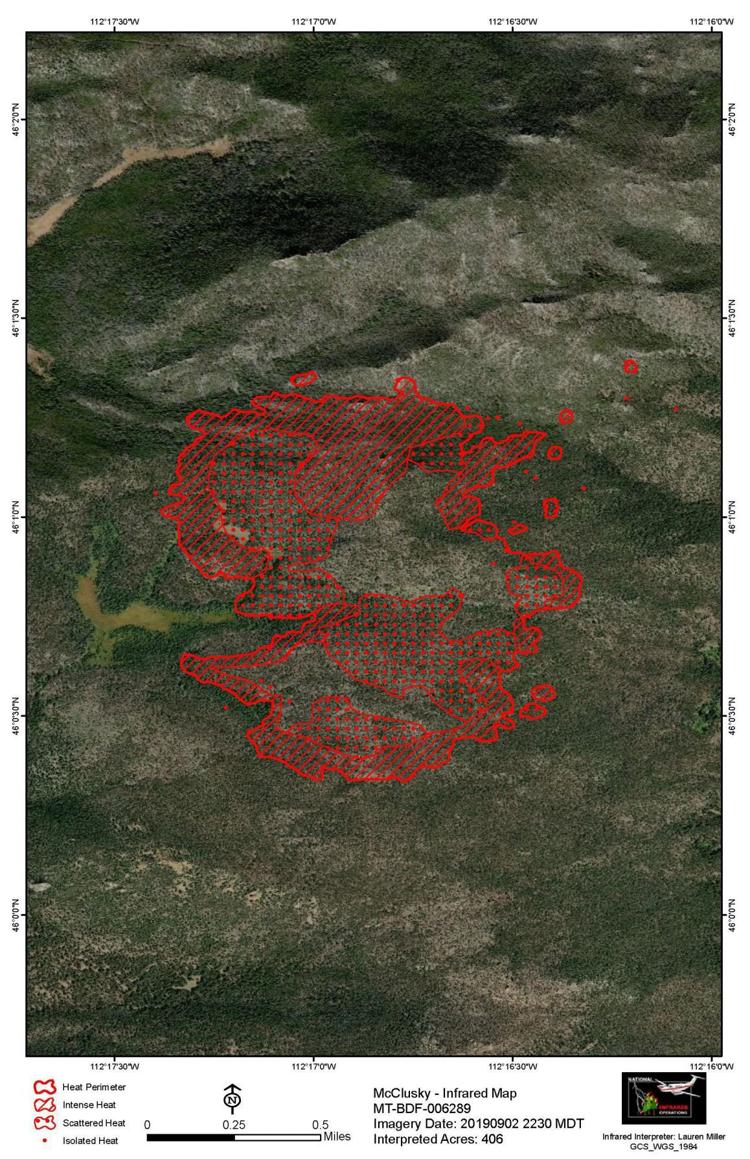 Just a few hours earlier Wednesday, Dreadfulwater said the fire had burned around 475 acres, and that crews had a plan in place to protect property in the area, including a mining claim, cabins and private residences.
Cooler weather is expected Thursday and Friday, which Dreadfulwater believes will slow the fire's progression.
The lightning-caused fire was initially reported Aug. 16.
Due to safety concerns and wildland fire suppression efforts, an approximately 3-mile section of Whitetail Road that runs through Lower Whitetail Park is closed, along with a section of Spring Creek trail (Forest Service Trail 7093), which forms a junction with the road.