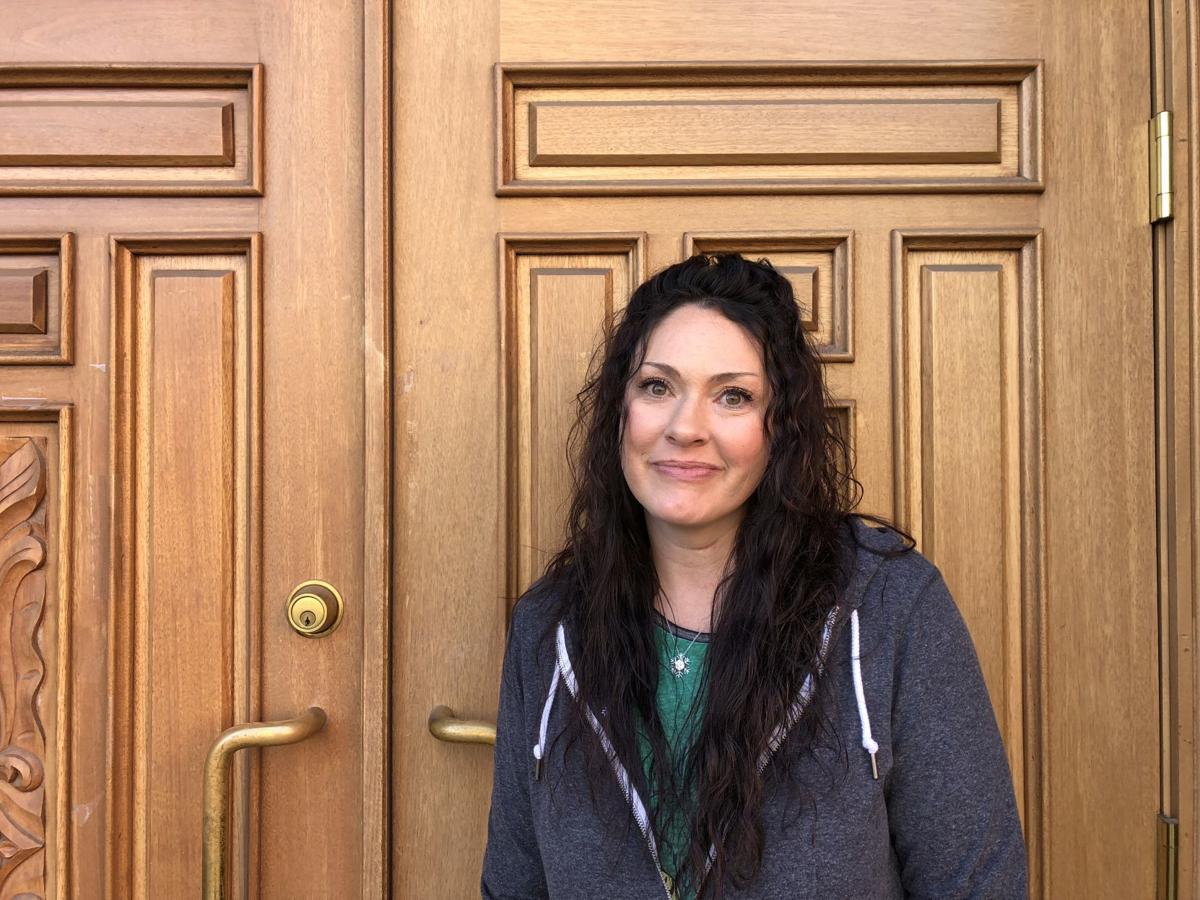 While parents of kids with special needs face many struggles, according to Heather Stenson, she says some of the greatest come during the transition into adulthood. 
As these kids make their way through the K-12 public school system, they have access to all kinds of services. Public school districts provide constant supervision, social interaction, and opportunities to compete in Special Olympics. School administrators also sit down with parents to draft legally binding education contracts, known as an independent education program, for their children based on their assessed special needs. 
According to Cassie Weightman with the Montana Independent Living Project in Butte, special needs students used to graduate immediately into local disabilities support programs. But now, most people are wait-listed for these services. 
"What happens now is people graduate into nothing. They have little opportunity unless their parents are proactive," Weightman said. 
Weightman said the lack of access to local disability services is a domino effect of the larger, statewide wait lists for services through the Developmental Disabilities Program, specifically the Medicaid waiver program's Comprehensive Waiver (0208). This waiver provides access to about 30 home- and community-based services for people of all ages, depending on what applicants qualify for. 
If a person with special needs is assessed and meets the requirements to receive the waiver, generally meaning they have an IQ at or below 70 and/or have significant deficits in their adaptive behaviors, they are put on the statewide wait list.
"It's a difficult system to navigate," explained Novelene Martin, bureau chief of the Montana Developmental Disabilities Program. 
Martin said the 0208 waiver allows Montana to support about 2,800 individuals with roughly $110 million for the rest of their lives. People receiving the waiver are put into various programs based on their assessed needs, Martin said. These programs or services include supported employment, companion services, various kinds of therapies, and assisted living, according to the Montana DPHHS website.
As of mid-October, Martin said there were 1,927 people on the 0208 waiver wait list. Almost half are under 7 years old, but that could fluctuate after these children undergo a firm eligibility determination assessment at age 8, Martin said. There are 447 people waiting between 8 and 18 years of age and 509 people waiting between 19 and 64. The oldest person waiting for services through the waiver is 81, Martin said. 
And Martin said getting off the wait list and on these waiver services is a complicated process. Usually, if a person receiving the waiver moves or dies, the next person on the list takes their place. However, sometimes people who are already a part of the waiver need more support than they did at first. As a result, money is sometimes moved around instead of a person added, Martin said. 
Stenson said her 20-year-old son, Zach, has been on the list since he was 14 and is still number 498. Stenson believes he won't receive services until he is at least 25. 
"You think the older your kids get, they'll have more freedom. But it's really hard to find a babysitter for a 20-year-old," Stenson said. "People don't realize how severe this situation is for these kids."
Stenson said Zach is extremely lonely. He's fortunate to have a job with Universal Athletics, where he's worked for over three years, and is a part of Butte Eagles, an independent Special Olympics team. But Stenson said Zach doesn't have friends to hang out with on a consistent basis outside of sports. 
"When these kiddos graduate, they lose their social skills, become depressed, and resort to other avenues, like eating or even drugs and alcohol," Stenson said. 
Two of the special needs kids Zach graduated with recently developed diabetes, and others have been busted for drinking alcohol. Stenson says she also found out that another man who used to participate in Special Olympics with Zach is homeless — along with his common-law wife, who is pregnant. 
"He has no one to advocate for him. People have no clue how huge a need that is for these kids," Stenson said. 
Todd Hoar, Butte-Silver Bow's developmental disability services director, said he, Weightman, and others recognize this need and the need for continued social interaction after high school.
To minimize isolation, Hoar said he's helped organize dances, youth groups, and other events for young adults not receiving services yet. 
"I don't know what the answer is, but the wait lists are out of control. A lot of people are waiting to be helped," Hoar said. "We're just trying to do these little events to keep people from being isolated at home."
Through the Circle of Parents group, Stenson uses her professional and parental experience to guide other parents through this frustrating and complicated system and to link them to what local services are available, she said. With the group's coming expansion statewide, she hopes to brainstorm ways to create more opportunities for both children and adults struggling with special needs or mental health issues. 
"We need to catch up with the rest of the U.S.," Stenson said. "Montana is the best place to live, unless you have a disability. If you do, you're swept under the rug and forgotten about."