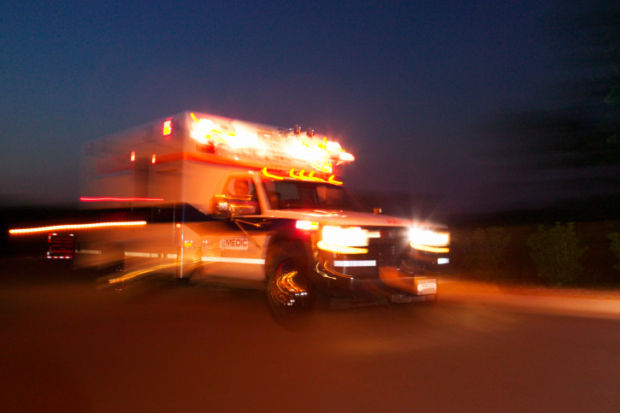 The 76-year-old Butte man who died Wednesday morning from injuries after he was hit by a vehicle has been identified as Dan Lean, family members said Thursday morning.
Lean at one time was an assistant coach and head coach of basketball at Butte High and an assistant football coach.
A more in depth story on Lean will be posted later today.
The incident occurred around 6:30 a.m. on the 2900 block of Amherst Avenue.
Upon arrival of Butte-Silver Bow law enforcement, medical personnel were treating Lean, who was transported to St. James Healthcare and then to St. Patrick's Hospital in Missoula, where he died from his injuries, according to police.
Butte police reported that Lean routinely walked in the mornings and that Amherst Avenue was part of his normal route. They said he was apparently walking westbound in the parking lane along Amherst and was wearing reflective clothing when he was struck by a female driver headed eastbound in what was described by police as a late model, comparatively large passenger car.
The Butte-Silver Bow Law Enforcement Agency along with the Montana Highway Patrol and Division of Criminal Investigations from the state of Montana are conducting the investigation. Police said Wednesday afternoon that road conditions did not appear to be a factor and that no charges have been filed to date.
Get local news delivered to your inbox!
Subscribe to our Daily Headlines newsletter.