On Wednesday morning, Richard Nelson backed his pickup into the garage of a house he owns on the corner of Main and Copper streets and unloaded a large rope made by the New York- and Athens-based artist Zoe Keramea.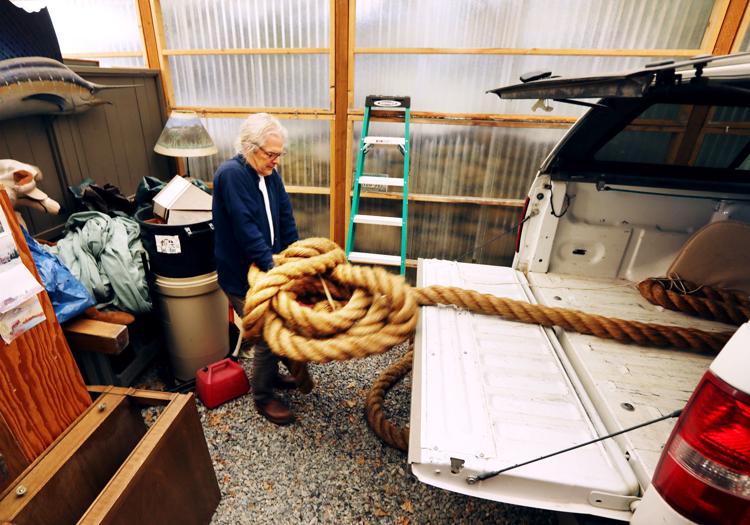 The rope was the second part of a sculpture Keremea made and Nelson bought at auction. The first part was already coiled in a corner of the house's living room, among countless other works of art by local and international artists stored in drawers, hanging on the walls, resting on the floors, standing in the yard, attached to a retaining wall and otherwise spilling out from every conceivable space.
For now, this large and ever-growing art collection is private, accessible only if you're lucky enough to track Nelson down and have him show you around.  
But if things go according to Nelson's ever-shifting but determined plans, it will someday inhabit a small museum of modern art located on a lot adjacent to his existing house and behind the Butte-Silver Bow Public Archives.
So far, he has established a nonprofit called Silver Bow Art, assembled a board of directors, acquired more than enough art, had the museum site surveyed and enlisted a small group of architects to provide potential plans for a building.
Despite such progress toward realizing his vision, much about this planned museum remains open-ended.
"We're working slowly toward some goal," Nelson says, "but I just don't know what the goal is."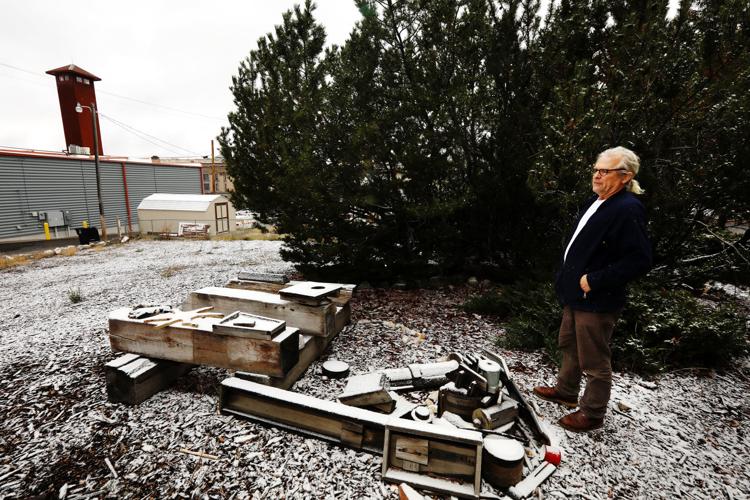 Whatever physical and organizational shape the museum ultimately takes, Nelson is determined that it avoid the self-serious exclusivity that some sectors of the art establishment cultivate. Rather, he envisions an interactive, educational and relaxed space that would show the works of renowned international artists like the Swiss painter Dadi Wirz alongside local artists like Toni Seccomb.
"You don't want it to be elitist," he says, adding that he wouldn't want it to be "just for art people."
Though he's an avowed art person now, Nelson wasn't always one. In fact, he traces his interest in art collecting to an unlikely source: an engineering classroom, where a professor offhandedly recommended that he and his fellow future engineers buy a little bit of art each year, as an investment.
Nelson's adherence to that advice "snowballed," he says, as he became more deeply involved with artists, both as a collector of their works and personally, as a friend and encouraging force, over the decades.
For a time, Nelson, his wife and their two young children lived in the Uptown house that now houses the art. When they first moved in, they reserved one room as a gallery and another room for archival purposes, while their bedrooms were upstairs. But when his wife's job as an accident investigator for the National Transportation Safety Board led them to move to Bozeman, they kept their art-filled home and clung to the hope of creating a place to display Nelson's collection.
As he works to make that hope a reality, Nelson is confronting the logistical challenges that he notes are not his strength: staffing, money, operations.
For now, he said, "I do all of this out of my own pocketbook."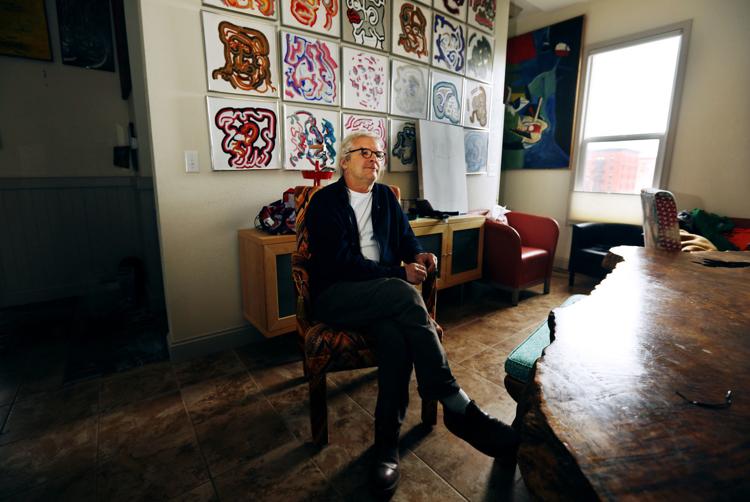 But Nelson acknowledges he'll need other sources of funding if he's going to make his dream of a new museum become a reality.
Though one obvious source might be grants, Nelson says he "doesn't like to rely on government" and would feel bad asking for thousands of dollars "to exhibit a big rope or something," especially in a community like Butte, where such money could be used for more practical public works projects.
To that end, he's enlisted a financial consultant to help him create a sound financial plan and identify possible backers.
While that search is ongoing, Nelson has found support — if not funding — from those in Butte's cultural community who view his self-described "pipe dream" as one worth making a reality.
Ellen Crain, director of the Archives, calls the museum a "fabulous project" and says her office has "worked with Richard closely on the development" of it.
"Any time a cultural institution is being built in a community, it enriches a community and it enriches all the other cultural organizations in a community," Crain said. "So we are all for it."  
Also behind the project is Olivia Everett, creative director of the Imagine Butte Resource Center and curator of the Foreground Gallery, both of which are housed in the Phoenix Building on West Park Street.
According to Everett, she has been partnering with Nelson for years to exhibit art from his collection in the Foreground Gallery and to work on other projects. Over time, Everett says, the connections between the IBRC and Silver Bow Arts have become increasingly intertwined: "He's just always been a part of our team and we've always been a part of his team for the vision we're trying to bring to life for our respective projects."
Describing Nelson as an "incredibly fun person" who has helped bring IBRC to life as a "really loving, fun experiment in sharing creativity and ideas," Everett believes the museum he creates will be "very much alive."
"It's not going to be like many art museums that people have experienced elsewhere in the world," Everett says.
And Nelson hopes that turns out to be true.
Leading a visitor to the site where the museum would sit, just down the hill from a forested part of his yard, Nelson expressed an open-ended vision for the kind of unconventional destination he'd like to take shape there.
"Our idea is to build the museum right here and have people wander in and out," Nelson says. "I want people to say, 'We have to see this thing.'"