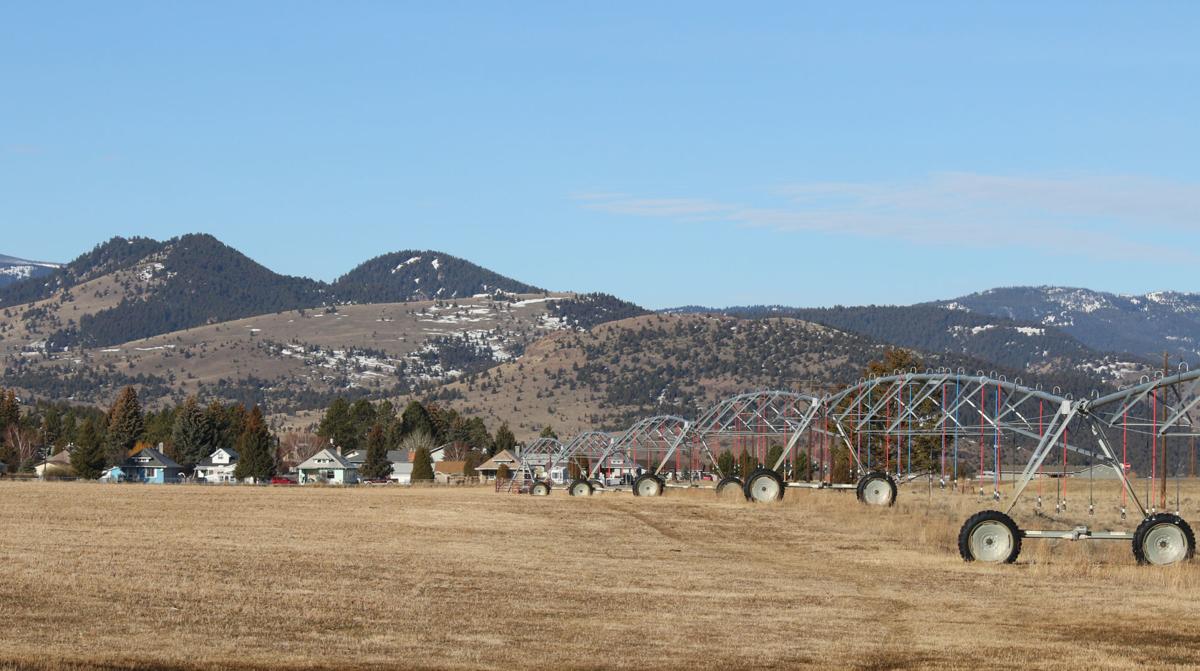 Love's Travel Stops still has regulatory hurdles to clear before it can move forward with its planned truck stop off of Interstate 15-90 next to Ramsay, and the public will get at least one more chance to weigh in.
The Montana Department of Environmental Quality has a draft environmental assessment of plans by Love's to put in underground storage tanks for its fuels. A public comment period for that is over but a final decision on a permit is still pending while the agency reviews and responds to comments.
But the agency has not yet released its draft assessment of potential impacts from a proposed wastewater lagoon system for the sprawling Love's complex 7 miles west of Butte, which is to include a truck stop, Arby's restaurant, casino, tire shop and parking for at least 110 semis. Once it has been completed, a comment period will be set for those plans and people will be invited to submit comments, said Paul Driscoll, a public information officer for the DEQ.
Through the two assessments, DEQ is comprehensively evaluating potential environmental impacts from the large, single project, but there is no timetable on that, Driscoll said.
Many residents in Ramsay have been trying to derail the project, saying it would bring noise, congestion, pollution and crime to their tiny, quiet community. The lagoon system, they say, would pose environmental problems and fill the air with strong odors.
At a public hearing in June, several of them spoke in opposition to a liquor license transfer Love's is seeking for a proposed casino at its Ramsay truck stop. A hearing officer from the Montana Department of Revenue has yet to rule on the license.
Love's already has a stormwater permit from the DEQ that allows the company to start general construction activities.
Its plans to tap into Butte-Silver Bow's system for drinking water have also been approved, but work on that is on hold pending a permit for the wastewater system, said Mark Neary, the county's public works director.
Butte-Silver Bow water lines were extended to the Montana Connections industrial park last year, making potable water there available. Businesses in the park have long used water from Silver Lake for industrial purposes.
If the permit for the lagoon system comes through, Love's plans to install an underground line along the frontage road from the truck stop to near Rocker and tap into the county's drinking water system, Neary said.
Love's also had to submit plans to the Montana Department of Transportation, including those for traffic control and construction modifications for Interstate 15-90 ramps. The agency also required pavement designs for the ramps and work on Nissler Road, the frontage road where entrances and exits to the truck stop will be.
The information has been reviewed and approved, but a permit for ramp widening work is still outstanding, the agency said.
The agency still needs a letter from the DEQ saying the proposed sewer system has been approved and documentation showing that an excavation and dirt-moving permit has been submitted to Butte-Silver Bow County.
Love's Travel Stops & Country Stores, an Oklahoma City-based corporation with more than 480 truck stops and stores in 41 states, has declined to give The Montana Standard any updates about its plans for months and hasn't even acknowledged recent emails seeking comment.
Love's opened its first truck stop in Montana off of I-90 in Hardin, about 60 miles east of Billings, in 2017. It will soon open a second one just outside of Missoula and it has plans to construct another off of I-15 near Great Falls.
Get local news delivered to your inbox!
Subscribe to our Daily Headlines newsletter.