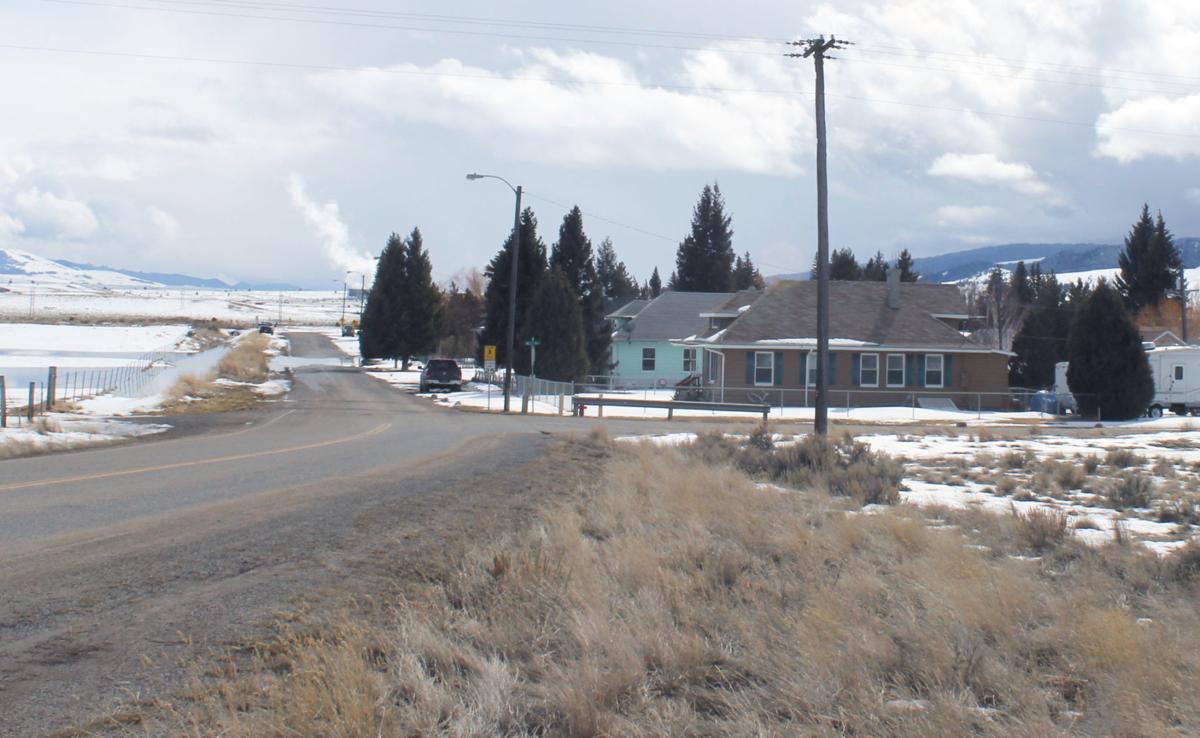 Love's says it needs a casino and license to serve alcohol at its planned truck stop near Ramsay to be competitive in Montana, but opponents told an administrative law judge Thursday it would make a terrible addition to its Mayberry-like community even worse.
Sheriff Ed Lester stayed neutral in the fight, saying the truck stop and casino would increase calls and necessitate routine patrols in the area, but his department would adjust and enforce the law because "that's our job."
Love's representatives made it clear that they're moving forward with their planned truck stop complex off of Interstate 90 next to Ramsay, 7 miles west of Butte. They say they're close to getting all necessary transportation and environmental permits.
But they're also seeking a liquor license transfer from the now-defunct 5 Mile Bar & Casino in Butte, something the Montana Department of Revenue has to approve. An agency judge heard arguments for and against that Thursday and will issue a ruling in the coming weeks.
Grounds for denial can include a location that can't be properly policed by local authorities or the welfare of nearby people being adversely affected — claims several Ramsay residents made during Thursday's hearing, which lasted all day.
Attorneys for Love's tried to refute those claims and said lawfully, there was no reason to deny a license allowing the casino to serve beer, wine and liquor.
They also said Ramsay residents are against more than alcohol being served.
"Liquor license or not, it's the truck stop they don't want," said Peter Lacny, a Montana attorney representing Love's.
Love's Travel Stops & Country Stores, an Oklahoma City-based corporation, has more than 480 truck stops and stores in 41 states, including 39 with casinos, company officials said. Many of the casinos are in Illinois, Louisiana and Nevada.
Their only truck stop in Montana, near Hardin about 60 miles east of Billings, does not have one yet but they're hoping to change that, Steve Walters, a real estate project manager for Loves, told the agency judge. One being built near Missoula will serve beer and wine.
But to be competitive with other major truck stops in Montana, including those run by Town Pump, Walters said they needed a casino and liquor license.
"Every truck stop I have gone past in Montana has a casino," Walters said.
Casinos give truckers something to do during stops, some of them long and mandated by law, he and other proponents of the license said. They said others drink in them but truckers rarely do because of strict regulations that go beyond drunk-driving laws.
Regardless, they said, Love's and its employees strive to follow all laws, including those about serving and selling alcohol.
"Safety is our number one priority whether it's inside or outside," Walters said.
He said Love's has built small "outposts" for police departments near some of its other truck stops where officers can stop and do paperwork and the company would consider putting one at Ramsay if Lester wanted it.
Ted Minkevich, who supervises all of Love's casinos, said he plans to move to Montana to oversee the ones here. The one planned for the Ramsay will have cameras at every gaming station, four around the bar and one above all three doors, he said.
Everyone who enters the casino will be carded, he said, and employees are trained not to serve alcohol to minors or those who are drunk.
Several Ramsay residents said they loved their tiny community because it is quiet and safe and kids can play and ride bikes in the streets with little worry. That will all change with the truck stop and casino, they said.
"Ramsay is like Mayberry, like a Norman Rockwell painting," said Jim Ayres.
He said Love's might work hard to clear "problem people" from the truck plaza, "but if they move those people off their property, they will move them onto our property."
Jennifer Noonan, a single mom with daughters aged 10 and 12, said she moved to Ramsay in 2006 because it was "somewhere safe, small and rural." Many people will leave the casino drunk and drive the side roads instead of the interstate, she said.
She also said she used to be a bartender.
"One drink and someone is different," she said. "It takes one drink to change somebody."
Joel Silverman, a Helena attorney representing many of the opponents, said residents had fought against liquor licenses before and if they had wanted a bar, they would have one already.
"They know in their hearts that if this passes, it is the end of their community," he said. "This, to them, is the death knell of their community."
Lester acknowledged that his officers patrol the entire county and respond to places farther away from Butte than Ramsay, including Melrose and Fairmont. He said he would work with Love's and Ramsay residents to mitigate any criminal troubles the truck stop and casino bring.
But there would be more problems and calls, he said, and they would necessitate routine patrols like those done now at the two truck stops in Rocker.
As it stands, he said, police rarely have to respond to criminal incidents in Ramsay.
"You don't go fishing where there's no fish," he said. "That's just the way it works."
Get local news delivered to your inbox!
Subscribe to our Daily Headlines newsletter.