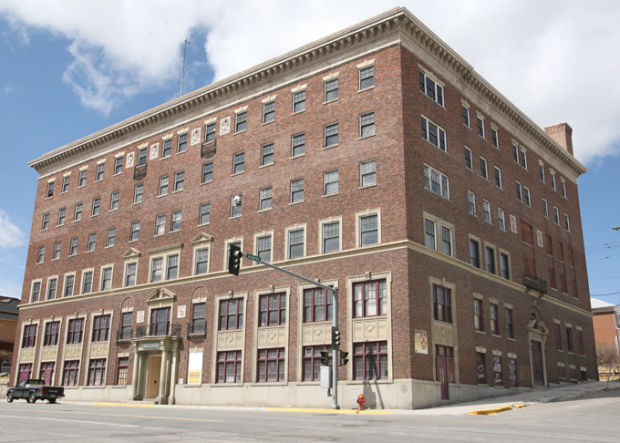 Peter and Stephanie Sorini plan to buy the old YMCA building and transform it into a living and study space for Montana Tech students, a project they hope will jump-start Uptown urban renewal.
The widely known neurosurgeon and his wife, the marketing director for the Butte-Silver Bow Chamber of Commerce, confirmed the plans Friday. They expect to close on the deal in the next month.
The Sorinis hinted that the project could coalesce other major Uptown projects they already have in the works with Gorman and Co., a Wisconsin-based real estate developer.
"I want it to catalyze other things," Dr. Sorini said. "This will be mutually beneficial for Tech, Butte-Silver Bow, everybody."
Sorini has had only preliminary talks about the deal with Tech and is moving on the project as a private investor. The building could become an upscale apartment complex if the university isn't interested, he said.
Either way, Sorini said the 96-year-old building will be rehabilitated. He envisions classrooms, a fitness center and modern living spaces to replace the 72 dorm rooms. It's all part of a grand vision for boutiques, restaurants and bustling nightlife that could come with more Tech students living Uptown, he said.
"It's outstanding news, and it makes perfect sense," said Butte-Silver Bow Chief Executive Matt Vincent. "This building could play a major role in revitalizing Uptown. We're looking forward to working with him."
The old YMCA, 405 W. Park St., is owned by the Butte-Silver Bow Arts Foundation. Terms of the pending sale were not disclosed.
Joseph Kissock, the Realtor brokering the deal, said only routine details are left to work out before the sale is complete.
Tech has shown interest in the building in the past. A feasibility study completed last year estimated it would cost about $6 million to transform the YMCA into a living space for students.
The sale will pump much-needed cash into the struggling arts foundation. Butte-Silver Bow cut ties with the group and withdrew about $30,000 in annual funding commitments last month over concerns the foundation was being mismanaged. The foundation also announced last month it was closing its coffeehouse, but a last-minute donation from an out-of-state benefactor provided enough money to keep it open for at least two more months.
"I'm very excited for the sale. It's going to benefit the community," said foundation director Gretchen Miller. "And that's really what we wanted, because it's an important building in the history of Butte."
Sorini has sentimental ties to the YMCA, too. "It's the building I learned to swim in," he said. "My mother was a pinsetter there. It means a lot to me on a sentimental level."
Parking could be the biggest hurdle once the deal goes through. It's one issue that stalled interest from Tech last year.