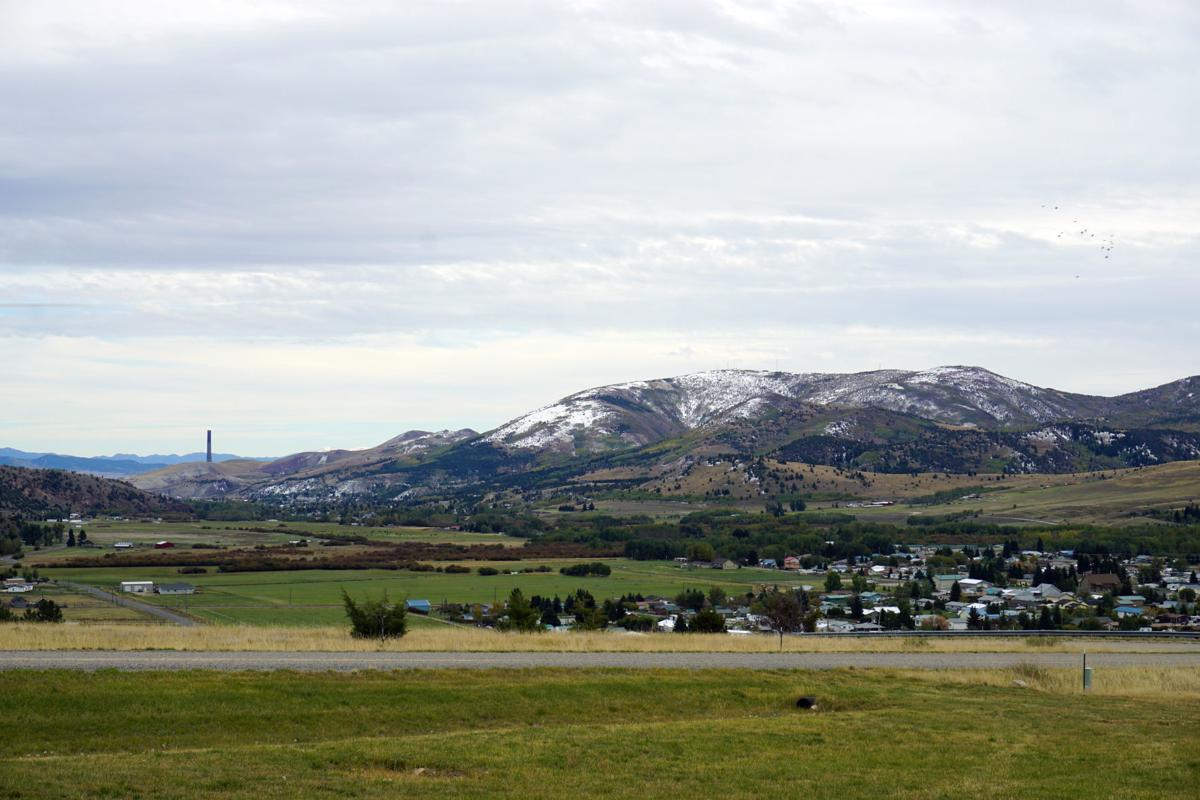 The Agency for Toxic Substances and Disease Registry found that lead and arsenic levels in Anaconda residents are normal, according to a report released Tuesday.
At the behest of the Environmental Protection Agency, ATSDR took blood and urine samples from 367 volunteer residents in the fall of 2018. The EPA asked the Atlanta-based agency to take a look at Anaconda residents' health in response to worries about potential long-term health effects from more than 100 years of smelting copper.
According to the report, ATSDR found that both lead and arsenic levels in Anaconda residents are comparable to the rest of the nation.
ATSDR sampled 18 children under the age of six for elevated lead levels. All of those children measured to have less than 5 micrograms per deciliter, which is the current recommended level that warrants intervention.
ATSDR sampled another 54 children and young adults ranging in age from 6 years old to 19 years old for lead. All of them also had less than 5 micrograms per deciliter of lead in their blood.
There were three of the 295 adults whose blood the ATSDR tested for lead who had elevated levels. Those adults ranged in age from 58 years old to 72 years old, according to the report.
Only three residents tested to have elevated arsenic levels in their urine. Of those three, one was three years old; one was 74 years old; and one was 58 years old.
ATSDR said in its report that participants who said in a survey that they entered their attics regularly had higher blood lead levels and higher arsenic than the participants who didn't.
Bill Everett, Anaconda-Deerlodge County chief executive, said late Tuesday that overall, the study's findings are "good news."
"It's a level that's within reason and it's a relief to learn that this is a safe community to live in," Everett said.
There have been many concerns expressed recently over the potential long-term health effects of exposure to the metals of concern: arsenic, lead, cadmium, copper and zinc. In addition to cancer, there have been questions raised about autoimmune disorders and child developmental issues. Everett said he doesn't know how to correlate the ATSDR's findings and the claims from some residents that a large number of people in Anaconda are suffering some kind of health impairment.
The Anaconda School District says it has a higher than average number of students who have some type of disability and that a large number of those kids have autism. But whether that can be connected to the effects of smelting is uncertain.
ATSDR will hold a meeting next week to discuss the findings. (See information box.)
Everett said the ATSDR's conclusion that arsenic and lead was higher in residents who use their attics supports his belief that Anaconda residential attics need to be abated for metals.
That is an effort that the EPA did not begin to consider until around 2007, despite naming Anaconda a Superfund site in 1983. Only relatively recently has any attic abatement begun.
Atlantic Richfield Company did not respond to a request to comment, but the EPA said through its spokesperson Chris Wardell in Region 8 that it finds the ATSDR's results "encouraging."
"EPA is reviewing the document and we are encouraged with the results of the ATSDR Exposure Investigation report," Wardell said in writing.
Get local news delivered to your inbox!
Subscribe to our Daily Headlines newsletter.