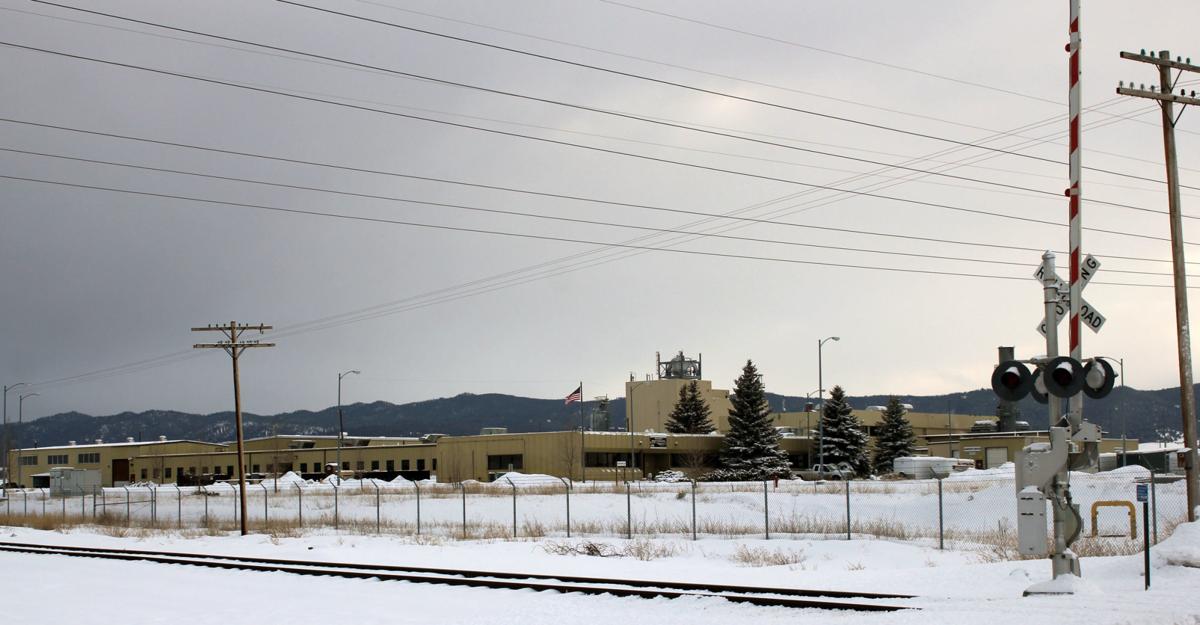 Kevin Washington, a minority owner of CryptoWatt, the cryptocurrency mining plant in Butte, says he's "the biggest victim, by a mile" of the plant's majority owner, Matthew Goettsche, who has been indicted in connection with an alleged $722 million Ponzi scheme.
In a telephone interview Saturday, Washington said he is trying "at all costs" to get the plant back up and running, both to protect his own investment — in the "tens of millions," according to a lawsuit he filed against Goettsche last week — and to "save it for Butte."
"It's a really good asset for Butte, for the taxpayers and for the city," Washington says. 
Washington is the son of billionaire industrialist Dennis Washington of Missoula, who owns Montana Resources and Montana Rail Link among many other businesses.
Washington made his investment in CryptoWatt when the majority owner was Dan Burrell, a widely respected investor who later sold his interest to Goettsche.
Washington said although he wasn't getting the return on his investment that he should have from the plant while it was operating, he "didn't have a clue" about Goettsche's alleged criminality. He was stunned when Goettsche was indicted Dec. 5 by a federal grand jury in New Jersey, charged with wire fraud and selling unregistered securities in connection with BitClub Network, an investment scheme which, according to the indictment, Goettsche said was built "on the backs of idiots."
While there was no connection between BitClub and CryptoWatt, Washington alleged in the lawsuit that Goettsche defrauded him of his share of CryptoWatt earnings, including money in Goettsche accounts now targeted by the federal government for forfeiture. He said Saturday he is cooperating "at the highest possible level" with federal investigators.
Washington said the key to restarting the plant is to get it placed into a receivership, and he expects to be filing an emergency request in District Court early next week.
Milt Datsopoulos, a Missoula attorney who has advised the Washington family for many years, said Saturday that time is of the essence.
"If we can't get that power contract taken care of in three weeks, the value of the facility will drop greatly," he sad.
If the plant's power contract is canceled, federal regulations would make it all but impossible to regain the power necessary to operate the plant.
Washington praised Rick Tabish, president and CEO of FX Solutions, for his work in the construction and operation of the plant.
Washington said he was open to a variety of ownership options if Goettsche can be taken out of the picture. He said he had "multiple" partners willing to step in and make the necessary multimillion-dollar investment to retool the plant with newer Bitcoin-mining servers.
"I'm entertaining all options," he said. "I can stay in the deal or not," as long as the plant is able to be reopened.
"I have a very credible business person poised to step in and write a check" if needed, he said. "I just want to get it into responsible hands so it can be operated properly."
Datsopoulos likened Kevin Washington's efforts to save the cryptocurrency mining plant to Dennis Washington's preservation of a different kind of mining in Butte.
"He stepped in when no other mining company would, and not only made it work but made it fantastic," Datsopoulos said of Dennis Washington.
According to the Washington Companies website, Kevin Washington "is active in the management of family-owned businesses as well as actively seeking new business opportunities."
His corporate profile adds he "has broad experience in finance and operations. He started his career with the asset management firm Batchelder & Partners in San Diego, California and subsequently worked at family-owned Montana Rail Link Inc., the largest privately owned railroad in America."
Kevin Washington is a founding partner of Aviation Partners and Aviation Partners Boeing in Seattle. Aviation Partners produces blended winglet technology for Boeing and several private aircraft manufacturers.