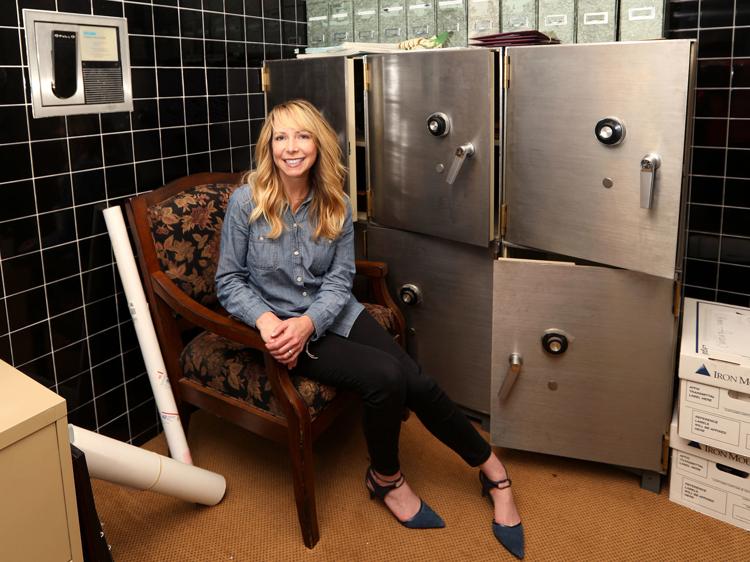 Katie Green was born in Scottsbluff, Nebraska and came to Butte first as the daughter of Bob Green when he started his legacy as football coach at Montana Tech in 1987.
She lives here by choice, now, and her folks never left when her dad stepped down after 24 years at the helm.
"My parents have lived here longer than any other place they have lived," said Katie Green, who is now charting her own professional course here practicing family law for Poore, Roth, and Robinson, P.C.
Green was raised in Butte and one of her middle-school friends — Dan Panisko — is now her husband. They started dating while students at the University of Montana, where Green earned a degree in English literature.
"He doesn't remember us being friends when we were younger," Green said with a laugh.
After graduating from UM, she returned to Nebraska, attending law school at Creighton University in Omaha, then became a public defender in Missoula, defending clients in criminal, juvenile and dependency and neglect cases.
The caseload was challenging, she says, but she loved it and the almost instant and intense courtroom experience she got.
"There were so many experienced attorneys in the office," she said. "We had a good mentoring system."
Green remembers spending time at Butte's public pool at Stodden Park, so when the opportunity came along to push for a new pool, she took it.
She and others rekindled a non-profit group called Friends of Stodden Park to raise money for backing a ballot question and helping defray taxpayer costs for a new pool. They established a Facebook page and raised more than $25,000 on their own to push for passage of a $7.2 million bond issue in June 2016.
With big help from Town Pump, another $1.5 million was raised to go beyond a "plain old pool" that many believed would be the only thing voters would accept.
"Instead of just saying, 'Hey, the footprint of the (old) pool is sitting there, why don't we just revamp Stodden and make it a normal municipal pool,' we said no," Green said.
"We have this opportunity where we could have a waterpark," she said. "It was going to be neat, it was going to be affordable."
The pool opened this past summer and was a huge hit, far surpassing predicted attendance and revenue.
Green and others have kept Friends of Stodden Park going, and they received more than $4,500 in unsolicited donations they used to give pool passes to kids from families with limited incomes.
Now, they're aiming beyond Stodden.
"We are here to promote all recreation and parks," she said. "We want to branch out. We want to involved the biking community, the skiing community, all kinds of recreation. The opportunities are amazing."
Green and Dan have two boys, 9-year-old Eddie and 6-year-old Jack. She also serves on the board overseeing the Mother Lode Theatre and volunteers for the "Third" and Fourth of July festivities in Butte.