5518 Designs owner and lead designer Jon Wick knows what chemotherapy is like. In 2015, he was diagnosed with rectal cancer and underwent roughly 12 weeks of treatment over the 10 months he had the disease.
"I remember when I'd go to get chemo, I'd be cold the whole time," Wick said. "It's hard to explain. I don't know the reason behind it."
Wick said that although his chemotherapy injections were shorter than other patients' at the St. James Healthcare Cancer Center, he would bundle up in a blanket his grandma made him during the one- to two-hour treatment period to stay warm. He knew other patients experienced this cold feeling, too.
So last fall, when Wick realized he'd ordered too many beanies for his store on North Main Street, his first thought was to donate them to the local cancer center where he received treatment.
"It's one of the most vulnerable times in life," Wick said, referring to battling cancer. "Now that I'm on the other side, I want to do anything I can to help."
For Wick, the cancer center was an unimaginable place to be at 33. Although he is currently cancer-free, Wick said it's a "ghost that hangs over my head at times," as he doesn't know if the cancer will come back again. Regardless, he said he is grateful for the outstanding care he received at the St. James Cancer Center and has been thinking of ways he could give back to both its staff and patients. Last fall the stars aligned, he said.
Before Wick made the hat donation, he consulted his store's upstairs neighbor and close friend, Ian Gallaher. After moving to Butte in 2017 and starting work at the local cancer center as its radiation oncologist, Gallaher said he and his wife grew very close to the Wick couple.
"We became great friends quickly," Gallaher said. "They are ambassadors of the community and have a vision of what Butte is and can be... They are a great connection to have."
Gallaher recalls Wick asking if the cancer center could use the beanies. He said yes, a lot of patients at the cancer center lose their hair and can get cold easily, especially this time of year.
"The center has had hats available to patients, but having hats from a local shop in Butte is a cool connection and a good way to help patients," Gallaher said.
In September, Gallaher said the St. James Cancer Center displayed the beanies on mannequins in the infusion room area, where cancer patients receive injection treatments like chemotherapy. Patients could take the beanies if they needed them, and sometimes nurses handed them out directly.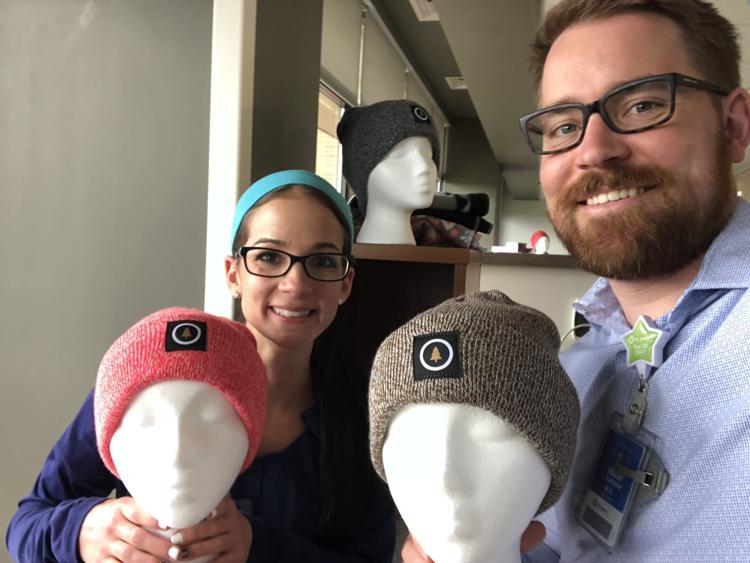 Soon after the center got the beanies, Gallaher said one of his elderly patients came in for radiation and was extremely cold. She had lost her hair and was bundled up in blankets but could not get warm, Gallaher remembered. At the time, he ran to get one of the 5518 beanies for her. He said she loved it, felt warmer, and wore the hat nearly every visit after.
"It felt really nice to do that for her and to fulfill Jon's wish," Gallaher said.
As of last Thursday morning, Gallaher said there are a few hats left at the cancer center, but most are gone. He saw the donation as a simple, thoughtful gesture that aligned with Wick's philosophy to support and build bridges within the Butte community.
"He's always thinking about what can be done, what can be improved," Gallaher said. "They (Wick and his wife) are both dedicated to strengthening the community, which is inspiring to me and my wife."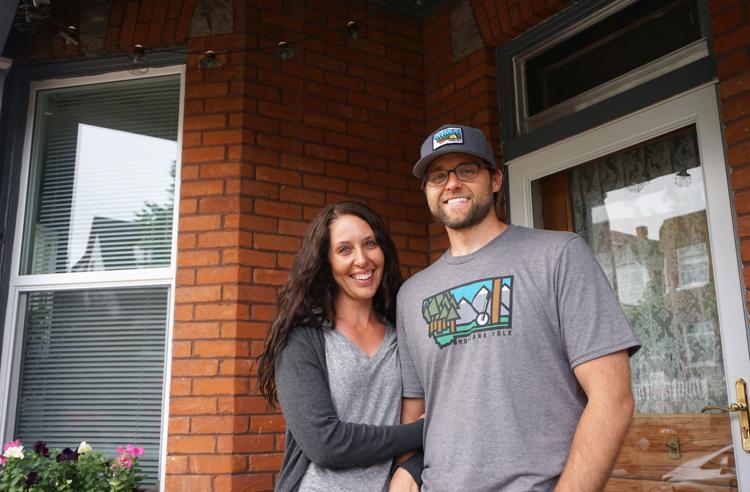 But Wick's mission to give back and support Butte goes beyond donating a few dozen beanies to the cancer center — it's his whole motivation behind opening 5518 Designs. He said he doesn't talk about it often because "it's still pretty raw" for him, but opening the store was a way to give back to all of the people that supported him during his cancer.
"There's no way I could ever repay such unconditional love and kindness, so starting our shop was one way Cassie (Wick's wife) and I could give back to everyone," Wick said. "The hat donation is an extension of that mission we hold onto at the store."