John D. Lynch, one of Butte's most prominent and beloved political figures, died Tuesday. He was 70.
Lynch, a Democrat, represented Butte for a quarter of a century in the Legislature and later lobbied for the Mining City.
Lynch was born in Butte on Sept. 17, 1947, at the old St. James Hospital. He went to St. Patrick's Grade School, and then Boys Central High School. There, he met Ed Kelly, a man he would be friends with for the rest of his life.
"I'm still trying to grasp ahold of what happened. It's hard to fathom," Kelly said Wednesday. "J.D. and I just lost a close friend and were just talking about how fragile life is."
Kelly says Lynch was a complete character. Sometimes when he talked, you'd think he just got off of the boat from Ireland.
"He had great Irish wit and a soft heart," Kelly said. "If there was a conflict anytime, anywhere, he could settle it with his words. It was his God-given gift."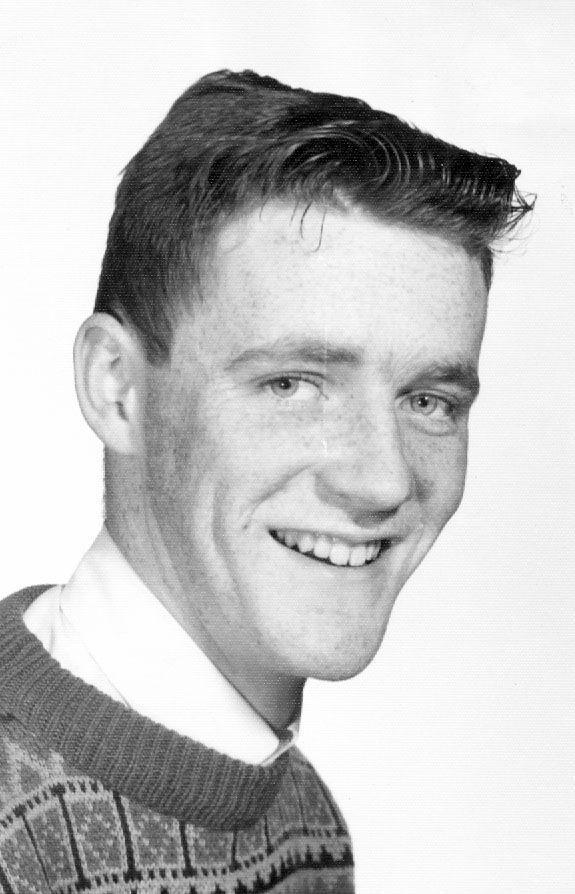 Cheri Foss, who also grew up with Lynch and dated him when they were seniors in 1965, echoes similar sentiments. They stayed lifelong friends and Foss talked with Lynch before he went into surgery this past week.
"He was hopeful, he was upbeat and he was sure he was going home," said Foss, who now lives in Missoula. "I think there are very few people who knew him that aren't reeling from his death. He is a Butte icon for sure."
Foss said Lynch was extremely independent, had "the most unique sense of humor" and treasured his friends.
"There wasn't anything he wouldn't do for anyone," Foss said. "There were friends whose parents were sick and he would visit those parents, and if you were sick, he made sure he was at the hospital with you."
Foss said it was clear, even in high school, that Lynch was destined for politics.
"We always called him governor," she said. "He was going to the governor's mansion. We all hoped he would. He was very fierce about his politics, even in those days."
Kelly agrees with Foss. "He talked like (President John F.) Kennedy. He used to bring the house down with his Kennedy impressions. (Kennedy) was his idol."
JFK motivated Lynch to go into politics. He inspired a whole generation of politicians, Lynch said in a 2008 interview, not only with his ideas but with his oratory, his charisma and his looks. In the interview, which is now a part of the Bob Brown Oral History Collection at the Mansfield Library in Missoula, Lynch tells a story from when he was 13. On the night of the biggest football game of the year, Boys Central vs. Butte High School, he handed out J.F. Kennedy campaign cards to the people going in and out of the game. That was only the beginning.
After graduating from Boys Central in 1965, Lynch went to Western Montana College in Dillon. In 1969, he was the student body president and governor of College Kiwanis, or Circle K.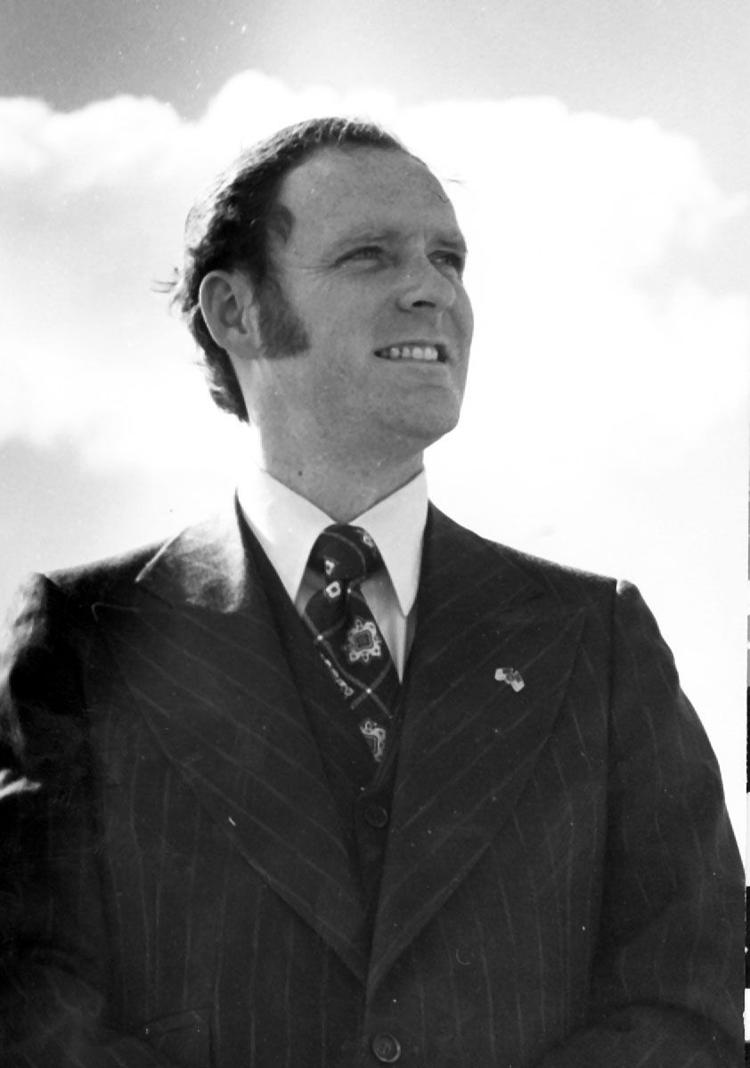 At that time, a big issue for Lynch and other student body presidents across the state was the idea that a young person "had" to go to war, especially at the age of 18 when they didn't even have the opportunity to vote for who was sending them. So, he and the student body presidents went to the Legislature to suggest 18-year-olds be given the right to vote.
Lynch felt they were disrespected at the Legislature, as they were given very little time to speak and were told "Thanks, but no." He was a little upset at this perceived rejection of young people's voices, so he decided to run for the Legislature in 1970 at age 22 — and won. Lynch was the youngest person ever elected out of Silver Bow County.
In the oral history interview, Lynch talks about this first political victory. He said he went up to Montana Tech and looked out at the city. "Gee, there's Butte, and here I am representing it," he said. In the interview, he talked about how proud he felt, but he was also fearful. He wanted to do a good job, to make his family and all of the people who supported him proud. 
After speaking with his closest friends, it's safe to say he did the best he could for the Butte community throughout the rest of his life. For the next 25 years, Lynch served in the Legislature in both the House and the Senate. That's where Debbie Shea, another former legislator, grew close to him.
"We sat right next to each other in the Senate," Shea said. "He was a mentor for me. He had a real keen eye for politics and how things connected."
Shea talked about Lynch's multifaceted personality as a state senator. She said they had a lot of fun together, but there were also many serious moments. She said he knew Montana law and studied every part of a bill.
"He took his role very seriously," Shea said. "But he also knew how to keep things light when we needed it. He would stand up and tell a joke to make everybody laugh."
Shea said Lynch was a champion for everyone. Some of his passions included opposing sales taxes, supporting education, especially in Butte, and social programs. He was the type of person who would walk across the aisle and work with Republicans to create bills that benefited both sides, Shea said.
Evan Barrett, who met Lynch during his first term in 1971, emphasized how important education was to him. The whole time he was a legislator he was also a teacher, working with the Butte School District. Barrett says Lynch also constantly advocated for Montana Tech and for Butte union workers.
"He carried these values through every day of his existence, and he was an orator. When he spoke about stuff, he made it larger than life," Barrett said.
Fritz Daily served with Lynch, too. They were friends growing up. Daily says Lynch was close with the whole Butte legislative delegation. He was friends with everyone, regardless of which party they associated with, a concept incomprehensible in today's political climate. 
"When people called him a politician he would always correct them and say he was a statesman. And he truly was," Daily said. "He was a Butte ambassador, an example of what Butte was all about."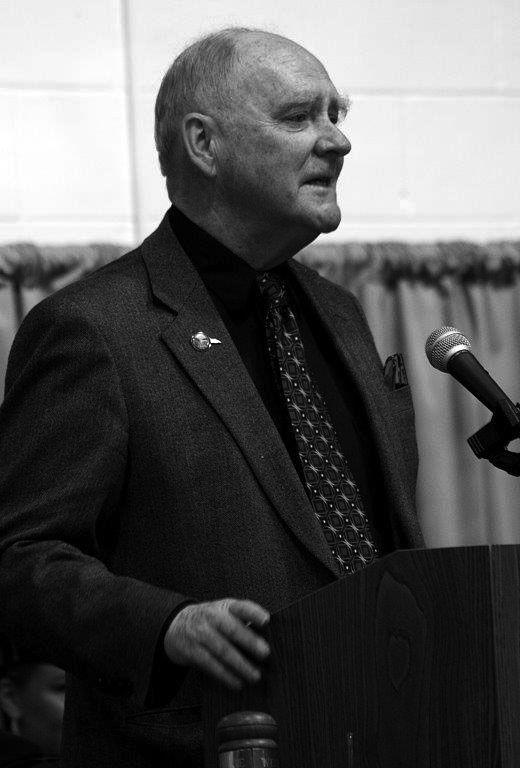 Former Montana Gov. Brian Schweitzer echoed that. 
Schweitzer said Wednesday, "For decades, J.D. has been a person that folks in politics have looked up to. When I say folks I mean Democrats and Republicans."
Schweitzer added, "No matter what part of politics J.D. was involved in, he never forgot that Butte was No. 1. That was him in a nutshell."
Former Montana U.S. Rep. Pat Williams said Wednesday, "With J.D.'s passing, an entire era of Butte-style politics is gone." He added, "J.D. was one of those legislators who put Butte first and was proud of it."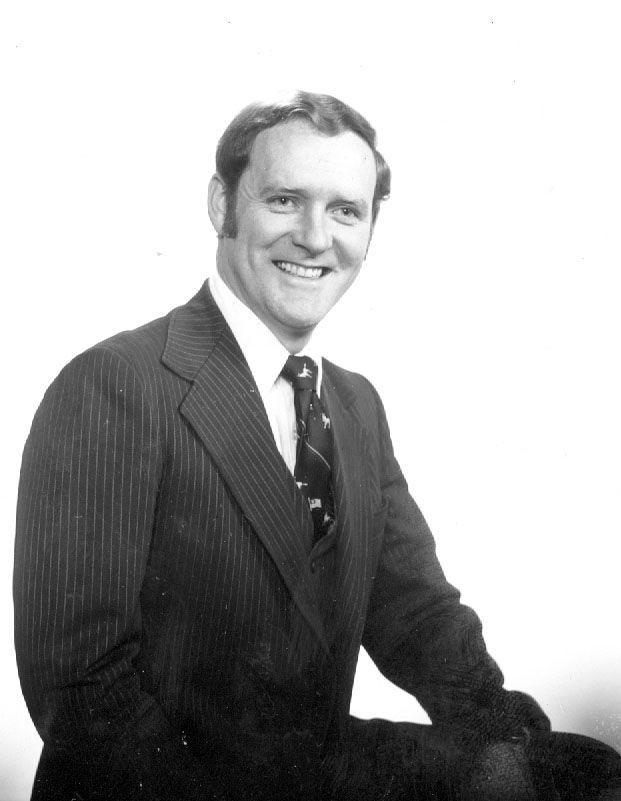 Williams recalled that, "In 1978, there were six of us running for the Democratic nomination for U.S. House. Two of them were J.D. and myself. I was fortunate to come in first in that group, and from that November when I was elected to Congress, J.D. quit calling me Pat and started calling me Congressman. Whenever I would see him it was, 'Hello, Congressman.' Never again did he call me Pat."
"It was so nice that a guy who wanted to be a congressman himself referred to me that way for three decades. It was his way of showing me his friendship."
Sen. Jon Tester celebrated Lynch's legacy Wednesday, too. "J.D. was one of the most effective lawmakers that I ever served with.  His dynamic personality and strong policy chops made politics fun."  
Lynch was termed out of the Legislature in 1999 and retired from teaching in 2002. However, he maintained a presence at the state Capitol for many years after his legislative career was over, lobbying for groups and interests that included Butte-Silver Bow. 
The county paid him $10,000 to lobby during the 2003 session, when his clients also included Montana Public Employees Association and the Southwest Montana Building and Construction Trades.
Given lean times and anticipated budget cuts, Lynch acknowledged that he was taking a defensive stand instead of trying to get more state dollars for Butte that year. His motto, he said, was "hold your own and protect your interests."
Although he had many friends, perhaps his closest was former Sen. Bill Ryan from Great Falls. Ryan met Lynch in 1993 when he first joined the Legislature. He said he quickly realized that the Butte Democrats got all of their bills passed, so he started following them around. Lynch soon made Ryan a part of the greater Butte delegation, and they had been inseparable ever since. 
Ryan and Lynch were roommates both in Helena and Butte. They went out to dinner every night while roommates in the Legislature and went to breakfast most mornings as former senators.
"We hung out all of the time," Ryan said. "In fact, it's getting close to five. I should be meeting him at Sam's Place on a regular day like today."
Ryan talked about how deeply he admired Lynch ever since he started hanging out with him. He was a man of great integrity and was the most incredible orator, even after he was diagnosed with throat cancer, Ryan said.
"Each time he spoke was like a theatrical performance. I loved to listen to him banter," Ryan said. "I truly wish I passed away before the man so he could give my eulogy."
Lynch is survived by his two daughters, Kaitlin Fletcher and Jennifer Lynch, and his three grandchildren. He was preceded in death by his wife, Shannon.
After speaking with his closest friends, it's clear that the passionate, Irish-Catholic Democrat, educator, lobbyist and family man will be missed across the state. Ryan said he's received calls from all over the western United States, calls from people who can't make the funeral but wish they could to pay their respects to the Butte legend. 
"He couldn't go anywhere without knowing someone, he was so well-respected," Ryan said. "His death leaves a hole in Butte as big as the Berkeley Pit."