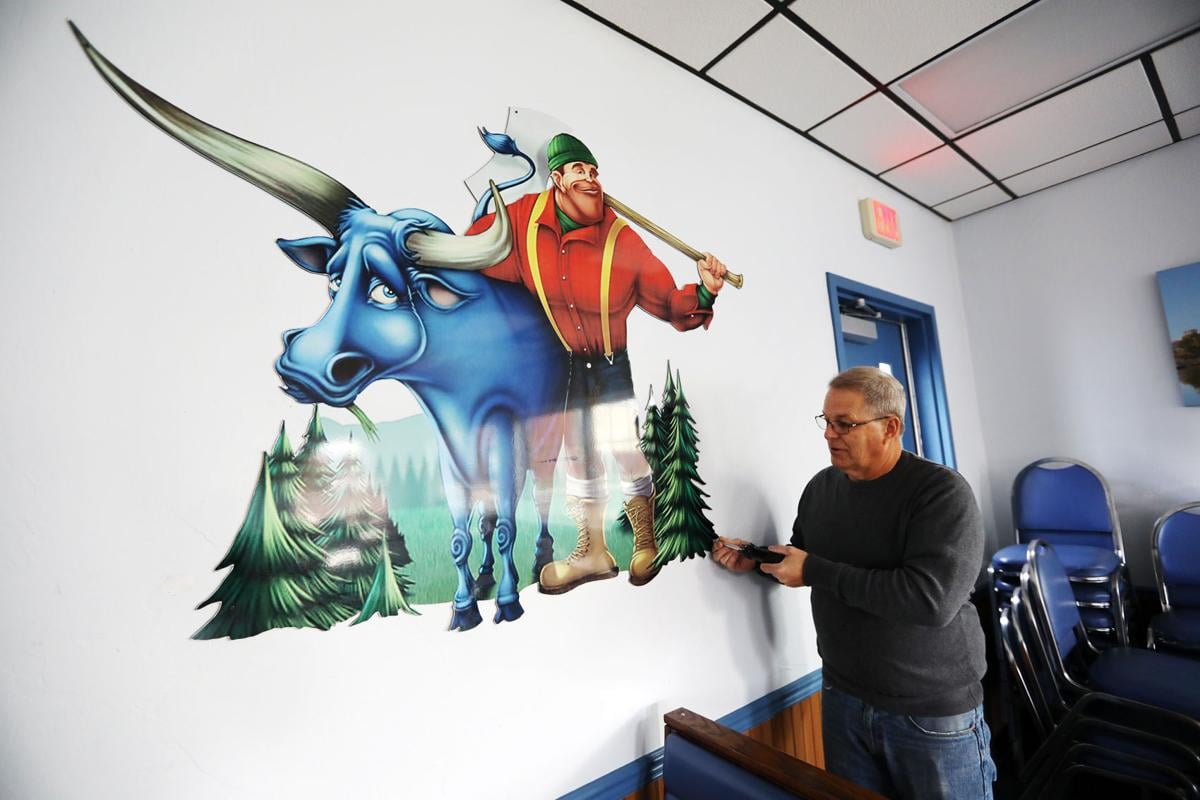 After 38 years in three locations in Butte, Paul Bunyan's Sandwich Shop is on the cusp of closing shop for good.
Like all restaurants in Butte, it was ordered to shut down indoor service in March when the coronavirus pandemic hit, and a stab at just take-out and delivery was abandoned after a week or so because it wasn't working out well.
"We have some staff who are in that 60-plus (age) range and they were really concerned about working," said longtime owner and operator Jim Ayres. "And at first, nobody knew how long it would last, so some of them have found other jobs."
But truth be told, Ayres was looking for an exit strategy well before COVID.
He's had the shop's building at 3150 Busch St., tucked a half-block off of Harrison Avenue across from the Butte Plaza Mall, up for sale for a year-and-half. If the Zoning Board OK's a buyer's plans to make it a casino, bar and eatery, the sale will be a done deal.
After nearly four decades of running a restaurant — getting there early every morning to bake bread, cooking, trying to keep up with turnover, managing and taking care of employees and customers alike — it was time to move on.
"If we had been open this summer it would have been 38 years," Ayres said. "I kind of want to get to do something else."
He doesn't know specifically what that might entail, but says it won't be running a restaurant.
Ayres and his former wife, Brenda, opened Paul Bunyan's on West Park Street in 1982 and three years later, moved down the street a bit to 605 W. Park St., currently home to the Hummingbird Café. They were there 22 years, keeping that shop going for several years even after opening the one on Busch Street in 2005.
The menu has expanded some over the years, but its homemade subs, pork-chop sandwiches, soups and burgers have always been popular.
Ayres will miss a lot of things about the shop.
"Really the customers and the employees," he said. "I've had such a good rapport with so many people through the years. We made so many friends in the business. The saddest part for me is I don't get to visit with the people I came to know every day."
Butte will miss Paul Bunyan's, too. It consistently ranked as Butte's Best Sandwich Shop in an annual reader survey conducted by The Montana Standard.
When it was posted on Facebook on April 30 that Paul Bunyan's would remain closed "for now" because COVID restrictions made it difficult to operate, it drew some pleas from customers.
"Please open back up," one person posted in response. "Missing your burgers and sandwiches!" Another said, "Please don't close permanently."
But it will be a done deal if the county's Zoning Board approves a proposal Thursday night to turn the building into restaurant, bar and casino.
Trevor Foster of Billings says if approved as recommended by county planning staff, he will buy the building and the new establishment would be run by his girlfriend, who currently owns a casino in Butte.
Exterior additions aren't planned but the proposal calls for redesigning the parking lot and remodeling the interior to accommodate a bar and casino. "Paint for interior and exterior is planned to give a new modern and inviting look," the zoning proposal says.
The parcel is on the western edge of a commercial area next to a residential area, planning staff say, and there is an existing casino directly north.
Foster told The Montana Standard the new place would include a "sports bar" atmosphere that was "small, intimate and comfortable" with a menu that will include Buffalo wings as well as food similar to Paul Bunyan's.
Get local news delivered to your inbox!
Subscribe to our Daily Headlines newsletter.