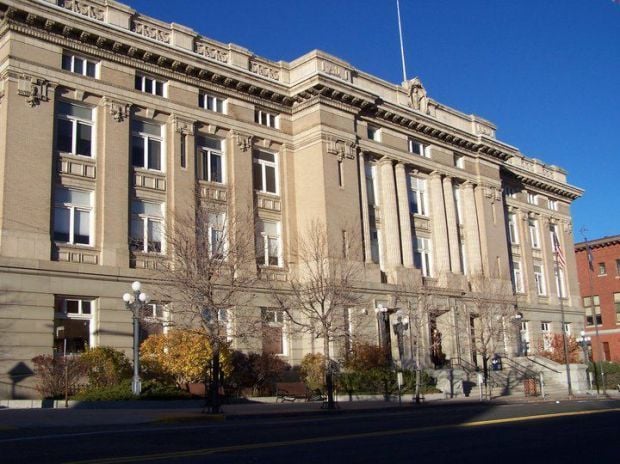 Butte-Silver Bow offices will be open this coming Columbus Day but closed the day after Thanksgiving under a holiday swap that will carry forward in future years, as well.
Commissioners approved the exchange on a 7-4 vote Wednesday night and it will take effect this Columbus Day, Oct. 14. On the flip side, county offices will be closed on Friday, Nov. 29, the day after Thanksgiving.
Some police, firefighters and other essential employees will still work on that day, but most of the county's 475 or so full-time employees will get the day off.
County Attorney Eileen Joyce proposed the swap, noting that many county employees represented by unions get the day after Thanksgiving off through their contracts and many who aren't in unions use vacation or comp time so they don't have to come in.
The county took a poll of non-union employees earlier this year and a majority favored swapping Columbus Day for the Friday after Thanksgiving, Joyce said. Members of the clerical union were recently polled and of 51 who weighed in, 43 favored the switch.
Two elected Butte-Silver Bow officials — Clerk and Recorder Sally Hollis and Treasurer Lori Baker-Patrick — opposed the swap. They said their offices get plenty of foot traffic from citizens on the Friday after Thanksgiving.
Baker-Patrick also said her office is swamped in late November, when semi-annual property tax bills are due. There are five weekends this November plus Veterans Day and Thanksgiving, she says, meaning 12 days closed during the window for collecting taxes.
Hollis said her office works for the public and the swap didn't serve the community.
The council approved the change 7-4 without any debate Wednesday night. Voting in favor were Commissioners Eric Mankins, Josh O'Neill, Dan Callahan, Brendan McDonough, Dan Olsen, Jim Fisher and Shawn Fredrickson. Voting against were Michele Shea, Bill Andersen, Cindi Shaw and John Sorich. John Morgan was presiding over the meeting and did not vote.
McDonough said Thursday that he didn't feel strongly about proposal either way, but noted many employees get the day after Thanksgiving off through their contracts and many others take a vacation. Citizens who might normally pay their property taxes on that Friday can adjust and either pay early or the next week, he said.
Baker-Patrick said she and her staff would adjust to the change and noted that because of the way Thanksgiving and weekends fall this November, people will have until Monday, Dec. 2, to pay their taxes. She said she might seek to have that extended a day or two this year.
She says her office collects and processes far more tax revenue in late November than the period around Columbus Day, something Sorich noted when asked after the meeting why he voted against the swap.
Shaw, who also voted against it, said county employees serve the public and they already get Thanksgiving and Veterans Day off each November, plus election days every other year. And, she said, there was no reason to rush the proposal through before this Columbus Day.