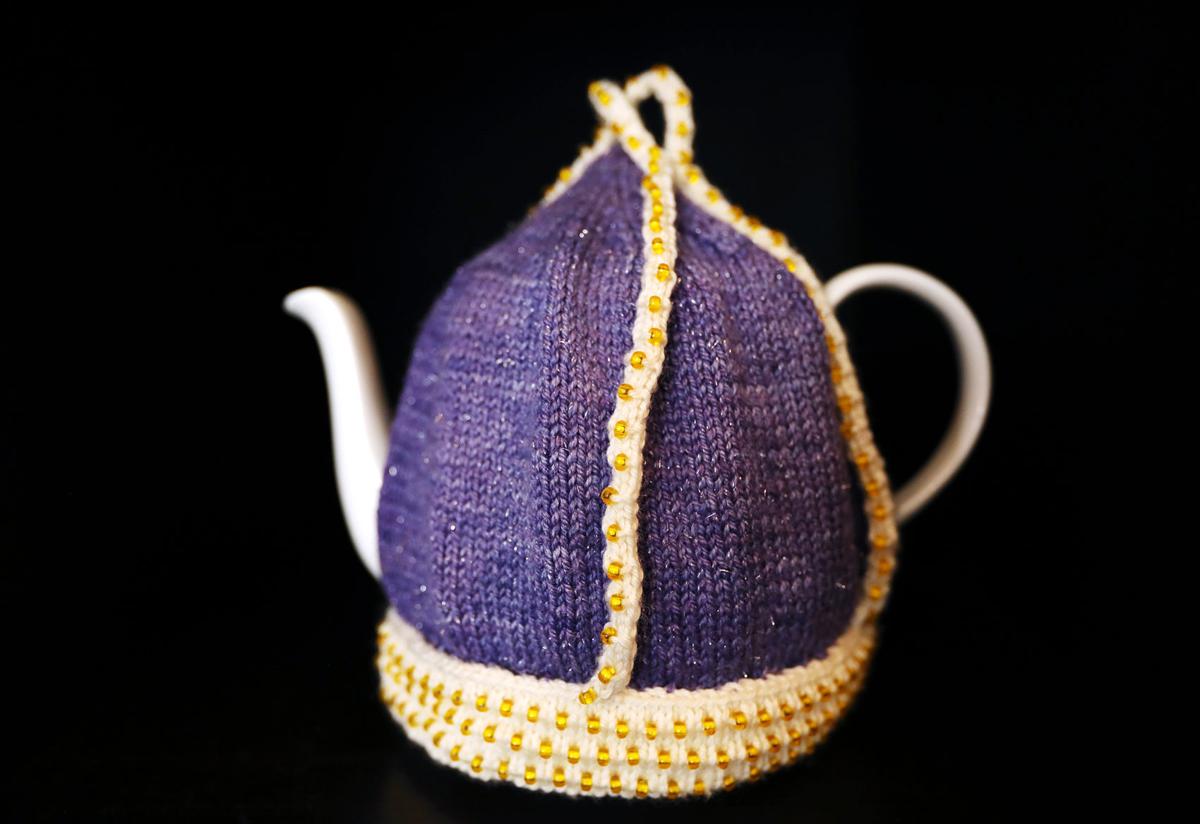 Dublin Bay Knitting Co. is most definitely not your big-box craft store.
The small shop situated in Anaconda's historic Montana Hotel specializes in yarn made from Irish wool from locales that might seem familiar if you're from Butte and Anaconda, places like Donegal, Cork and Kerry counties.
Montana fibers feature prominently at the store, where one can similarly find silk, alpaca, cotton and fibers from England, Scotland and Iceland. Several of the yarns are organic, some come from ethically raised animals, and many are hand-dyed, including the store's in-house brand of yarn called Solstice.
The woman behind the store is Tricia Maynard, who opened the shop a year ago. Earlier this month, she celebrated Dublin Bay's one-year anniversary in the Smelter City.
The Montana Hotel isn't the first location of Dublin Bay. The store, and Maynard, previously resided in Portland until the shop owner moved to Anaconda to be closer to her dad Ken and mother Nancy, who relocated to the area a few years ago.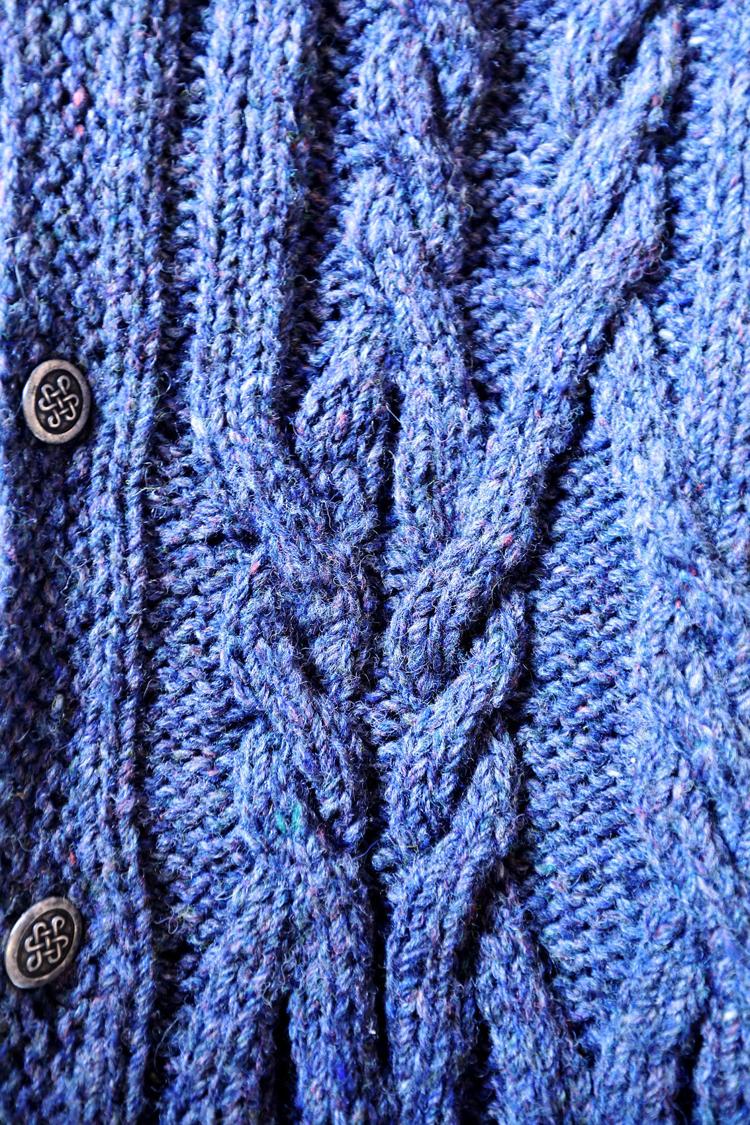 Maynard hasn't always been a knitter. That didn't happen until her cat came down with cancer. During doctors' visits, she would have nothing to do during her cat's 45-minute chemo sessions, so she decided to take up knitting to pass the time. Soon she found herself immersed in the craft.
"My mom taught me when I was really little, and it did not take. (So) I looked it up again online and just taught myself," said Maynard.
But it wasn't until a life-changing experience occurred that Maynard took the leap from casual knitter to building a business around what she describes on her website as an ancient tradition.
It was in the early 2000s when the transition came. Maynard had just been laid off from a corporate job, a development in her life that she says made her feel more relieved than anything else.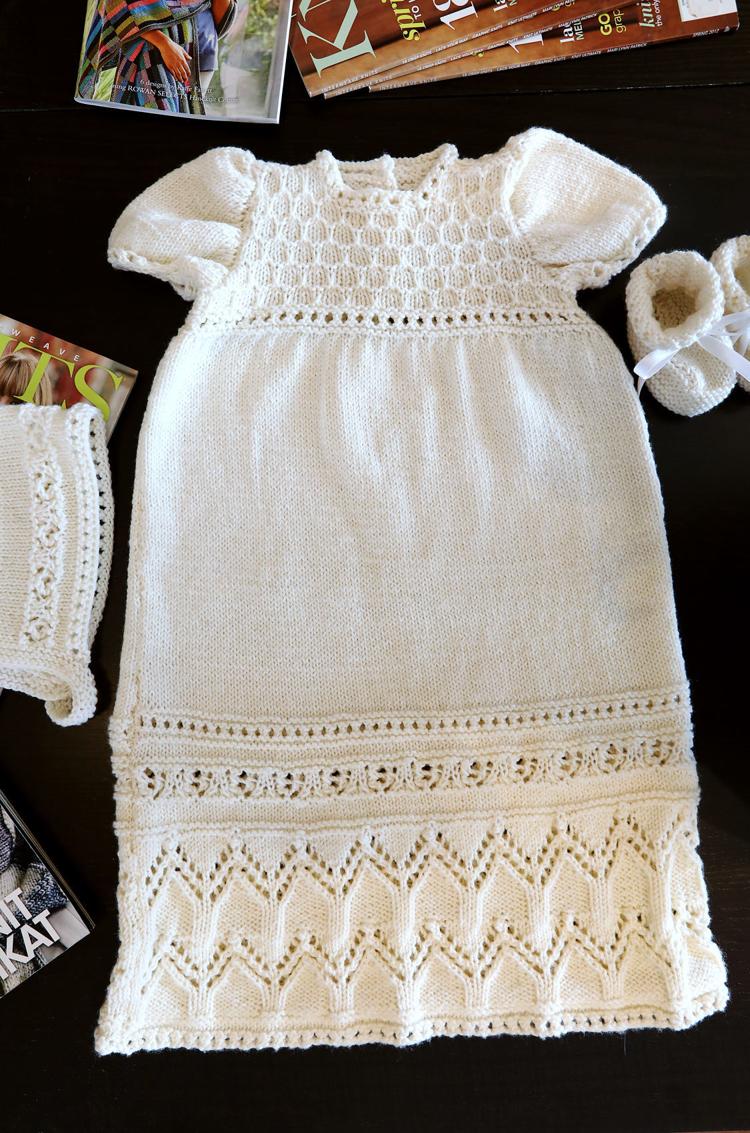 "I was not happy in the corporate world," said Maynard.
After the layoff, her dad asked her what she would do if she could have whatever job she wanted. Maynard thought about it, and discovered that her secret calling was to open a yarn store.
Dublin Bay opened in Portland in 2006.
Portland, which Maynard described as the "mecca of knitting," is saturated with knitting shops, so to differentiate herself the Anaconda resident decided to specialize in Irish yarn.
And why wouldn't she? Irish yarn just happens to be her favorite fiber.
Maynard said that Irish yarn isn't for everybody. To some it can seem scratchy, but Maynard said she likes the fiber's traditional appeal. It's also good for techniques like cabling and "fairisleing," a technique that incorporates patterns made from multiple colors.
Dublin Bay has just one employee — and that employee happens to be Maynard's mother Nancy.
Last week, Nancy demonstrated how Dublin Bay wraps its signature Solstice yarn in neat bundles after hand-dyeing it. She did so by simultaneously turning by hand a set of delicate-looking spinning machines. One unravels the yarn from a ratty bundle, she said, and the other wraps it into organized structures called skeins.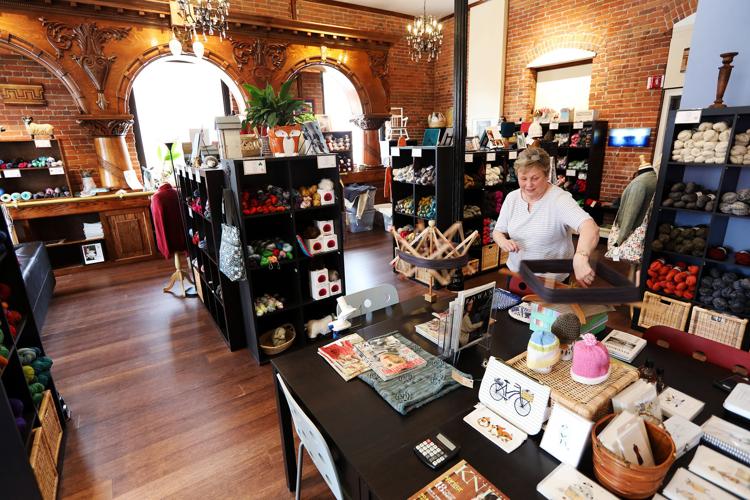 Running a specialty yarn store in Anaconda might not land Maynard a spot on the Shark Tank, but Maynard says, in addition to local patrons, customers from other Montana towns visit her store.
Buyers from throughout the U.S. and abroad similarly visit the store online, she said, adding that her most distant order came from the Falkland Islands near Patagonia.
The Montana Hotel where the shop resides is a landmark in Anaconda.
Situated in the heart of downtown at the corner of Park and Main streets, the hotel was built by Marcus Daly in 1888 and opened with 185 rooms and four floors, boasting a bar, restaurant and chandeliered ballroom.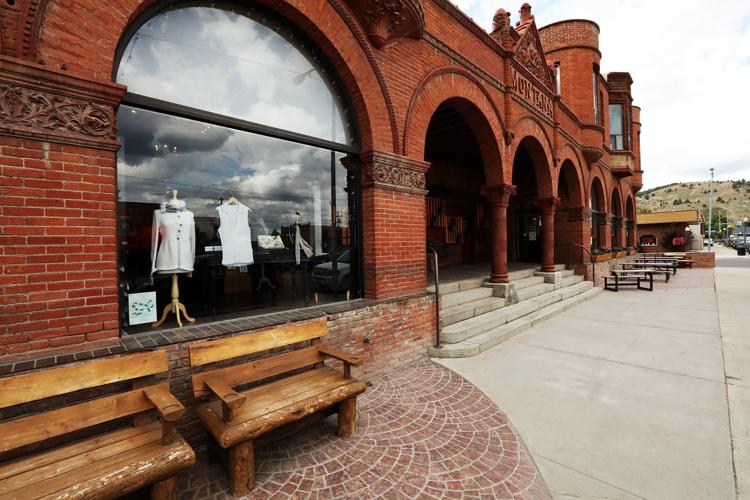 In modern time, however, the hotel fell into disrepair. Then along came a group of volunteers called the Anaconda Restoration Association. For several years the group sought to restore the hotel, and in 2018 its members successfully acquired a lease agreement for a majority of its units from its owner Jill Bolstad with an option to purchase the property.
Maynard's father Ken is responsible for creating the store's interior, whose most notable element is the back bar of the Montana Hotel, which he repurposed to frame a shelving display inside the store.
When she set out to create the concept for Dublin Bay, Maynard said, one thing she wanted to accomplish was to make the store friendly for beginners.
Meanwhile, knitters are welcome to hang out in the store's comfy seating area.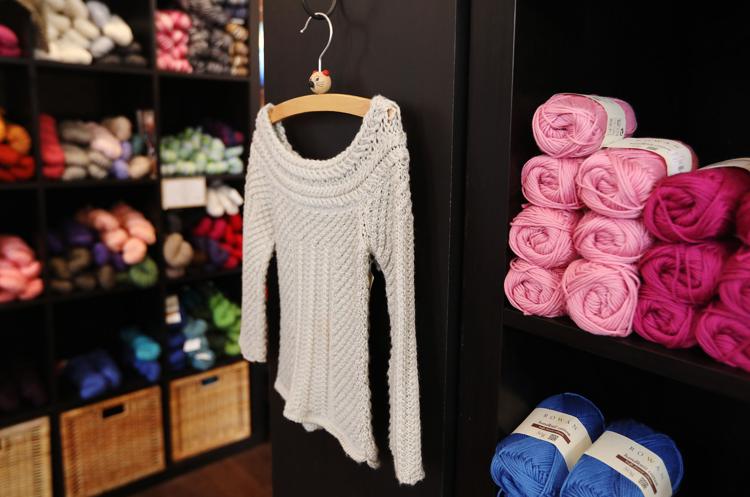 In all, Maynard said, she set out to create a store focused on customer service.
"It was friendliness and making sure that everyone felt welcome," said Maynard.
Get local news delivered to your inbox!
Subscribe to our Daily Headlines newsletter.