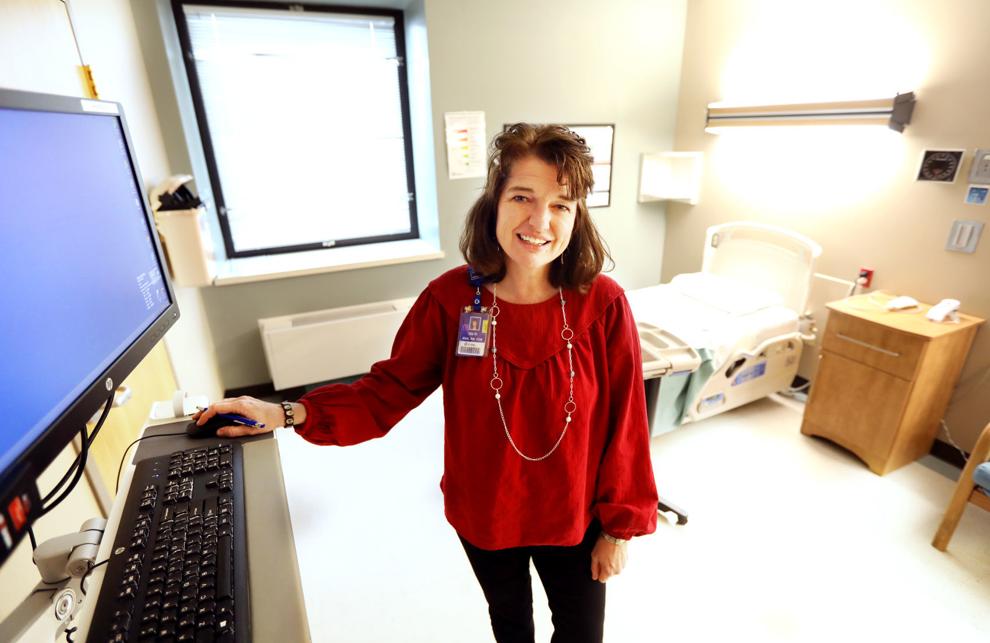 If you're a diabetic or prediabetic, and you live in Butte, chances are Ida Reighard has already helped you. If not, a meeting with her may be in your future — and if you're like many hundreds of patients she has educated, encouraged and supported, you'll come to value her enormously.
Reighard, with her irrepressible smile, became the city's primary outreach and educator on diabetes sort of by accident. She accepted a job as a nurse for a Butte endocrinologist who encouraged her to apply for certification as a diabetes educator. That requires 1,000 hours of experience doing one-on-one diabetes education, as well as passing a test. She became certified, and in the process Reighard realized she'd found her life's work. The doctor she worked for is no longer in Butte, but for  nearly two decades she has worked as a diabetes educator, for a time at the Community Health Center and now at St. James Healthcare.
According to the Centers for Disease Control, some 30.3 Americans have diabetes — more than 9 percent of the population. Between 90 and 95 percent of those have Type 2 diabetes, which is epidemic in the country and has some correlation to diet and exercise. Type 1 diabetes is an autoimmune disease — the immune system attacks cells in the pancreas that produce insulin. Gestational diabetes occurs during pregnancy, and while it usually resolves after childbirth, it leaves the mother at risk of developing Type 2 diabetes later in life.
While overall diabetes incidence here roughly parallels national statistics, it appears that a larger percentage of cases here are Type 1.
For her patients requiring synthetic insulin, the biggest challenge is affording it. Despite the fact that the inventors sold the patent for $1 so it would be easily available to all, the drug's manufacture has become closely held and insulin has become a poster child for pharmaceutical price gouging. Prices have skyrocketed recently.
Reighard points to a pharmaceutical sales representative's card on her desk. "They come by and want to take me to lunch," she says. "I don't need lunch. We need insulin."
She worries that some patients try to stretch their medication, reducing its efficacy and endangering their health. For others, the price is just beyond reach.
Medicaid expansion has helped, she said. But "even if you have a good job," including health insurance, she said, the cost of insulin can be financially debilitating.
Educational outreach is key to improving patients' lives. Much of it is one on one, but Reighard also does group classes once a month — and in-depth weekly classes with groups of about 20 that last six months. Now, because of demand, she is also doing a group class by web conference for Deer Lodge residents. She's exploring a similar plan for the Ruby Valley.
"It's an expensive, chronic disease and it hits the rural corners of our state hard," Reighard says. "We think about Butte as being a big town but the surrounding areas need help as well."
Reighard knows the rural corners of the state. She came to Butte out of nursing school in Billings because it was closer to her home — Hot Springs, a little town in the Flathead that's still about four hours away.
The thing about being involved in diabetes care is that for most sufferers, the disease never ends — so Reighard keeps getting more and more patients.
Many people hit with a diabetes diagnosis have difficulty coping, and doctors don't have the time to help that much. "Doctors often can only spend, what, seven minutes per patient visit?" Reighard says. "But that's where I come in.