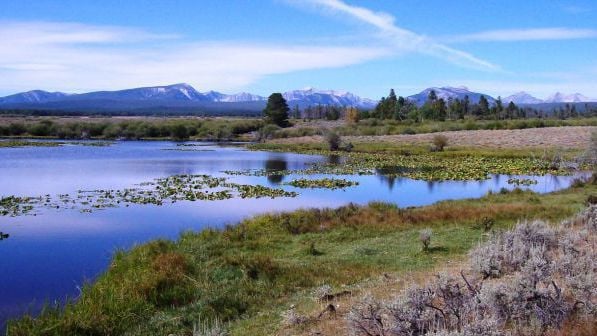 A daily closure on an 18-mile stretch of the lower Big Hole River has been lifted due to cooler water temperatures.
You have free articles remaining.
A hoot owl restriction was put in place on Aug. 8 due to a seasonal rise in water temperatures. The closure applied from Notch Bottom Fishing Access Site to the confluence with the Beaverhead River. Hoot owl restrictions prohibit fishing each day between 2 p.m. and midnight.
A qualifying condition for reopening this area was met on Sept. 11, when water temperatures were below 70 degrees for three consecutive days.
The Big Hole Watershed Committee Drought Plan calls for restrictions when water temperatures exceed 73 degrees for three or more consecutive days, or when certain flow thresholds are met. Restrictions of this nature are enacted to protect fish species like Arctic grayling, rainbow trout and brown trout, which all become more susceptible to disease and mortality when conditions like low flows and high temperatures combine with additional stressors.