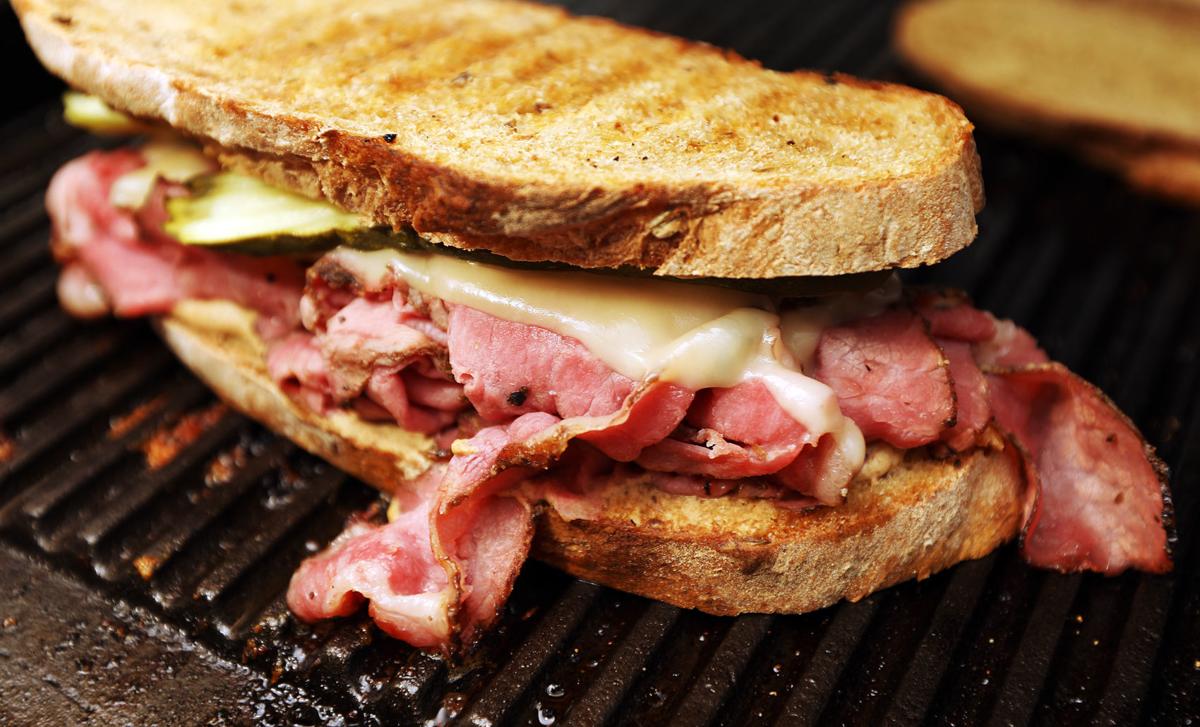 Carrie and Cameron Gibson of Bread Zepplin bakery in Sheridan are proving that just because you live in a small town doesn't mean you can't enjoy great bread.
Bread Zepplin (and yes, it's spelled that way) opened in January at 109 S. Main St. and is named in honor of the classic-rock band Led Zeppelin.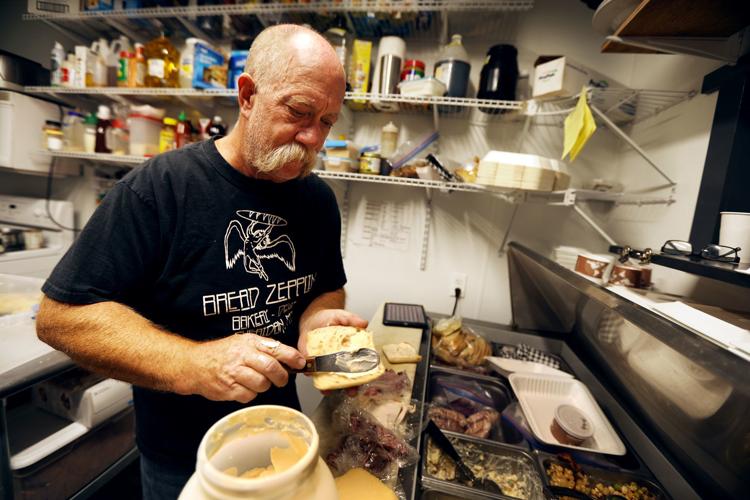 The bakery's specialty is artisan, rustic-style bread — in the form of French, sesame, garlic, olive and other loaves, along with a lavender bread that Carrie says is ideal for making a killer French toast.
"It's heaven," said Carrie of the French toast, adding that the bread is also delectable when topped with honey.
In addition to its breads, sweet bakes and breakfast food, the fast-casual eatery serves signature sandwiches, each named after a Led Zeppelin song, including Whole Lotta Love — featuring roast beef, pepper jack cheese, pickle, onion, and creamy horseradish sauce — and the Immigrant Song — a sandwich served cold on olive bread with thinly sliced ham, gouda cheese, sliced apples and honey mustard.
The Gibsons moved to Sheridan in the summer of 2018. Previously they lived on a farm near Yosemite National Park. There Cameron worked for an electric company while Carrie tended to the farm where she grew organic vegetables, raised dairy goats, and baked bread for a local farm stand.
The Gibsons' first introduction to Montana came when their daughter moved to Silver Star a few years ago. They traveled to the Ruby Valley to visit their daughter, and although it was their first visit, they ended up buying a house before the trip was over. In all, Carrie said, it took them about a year to fully move and settle into their new life.
"We drove through (the Ruby Valley) and were in awe," said Carrie. "We fell in love with this area immediately. We knew we were meant to be here."
After moving to the Ruby Valley, the Gibsons began selling bread during summer farmers' markets. But the idea for the bakery didn't come about until the two realized that it would be difficult to reach customers during the winter.
Fortuitously, a building next to Ruby Valley Brew, Sheridan's Main Street brewery, became available, enabling the couple to hit the ground running.
Meanwhile, Carrie said, Cameron was on the hunt for a great pastrami sandwich. He searched high and low for the elusive culinary delight, and when he couldn't find a sandwich that met his expectations, he decided to take things into his own hands by coming up with Bread Zepplin's pastrami sandwich, known as the Stairway to Heaven.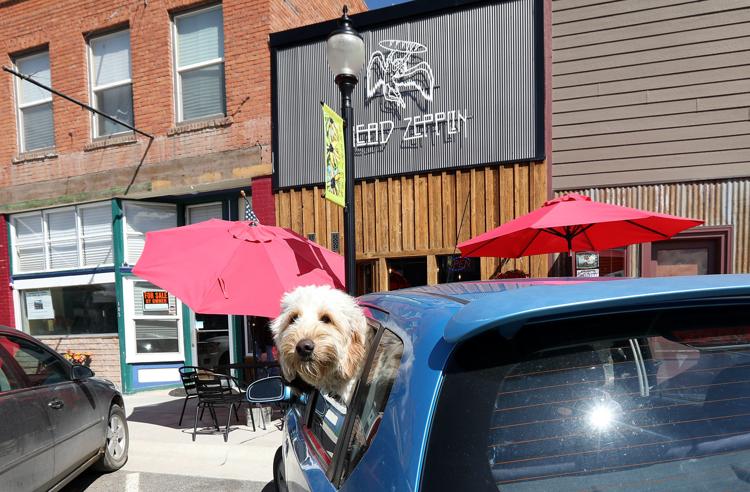 Before opening the bakery, the Gibsons collaborated with Ruby Valley Brew on the idea of integrating spent grain from the brewing process into some kind of bread. The Gibsons came up with a recipe that includes the spent grain, along with whole-wheat flour and molasses. Thus, the bakery's Man Bread was born.
"We were talking to the old brewmaster one afternoon and many afternoons about the similarities between bread and beer," said Cameron, describing how the collaboration got started. "When we got it right, one of the old guys there (a brewery customer) says, 'this is really good, you ought to call it man bread.'"
Today Bread Zepplin continues its collaboration with the brewery, cutting a hole in the wall so that the bakery can serve street tacos and other fare to brewery customers directly during Ruby Valley's weekly trivia night, live music showcases, and other special events.
According to his wife Carrie, Cameron is a lifelong lover of rock 'n' roll. He's also a classically trained violinist and plays fiddle for the local ensemble Steve Rose and The Buffalo Nickel Band.
In keeping with the rock 'n' roll theme, the bakery boasts a steampunk vibe with a mixture of antique and industrial décor.
The bakery also has a "wall of fame," featuring black-and-white photographs of famous rock performers – Jimi Hendrix, Chuck Berry, Jimmy Page, and Eddie Van Halen, to name a few.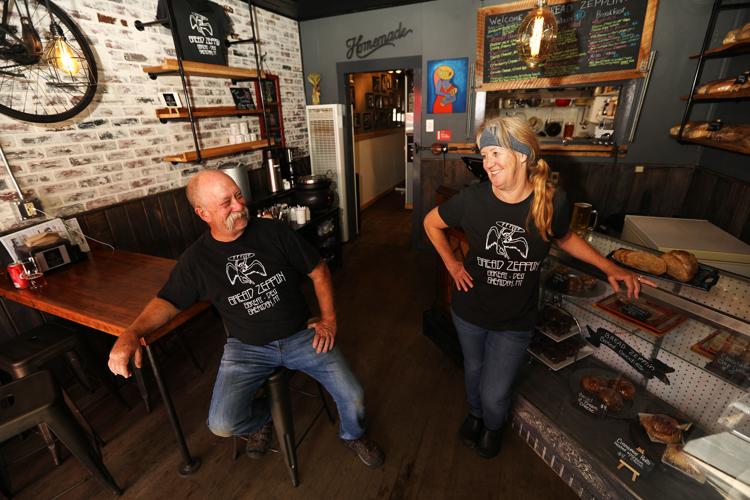 Cameron created many of the decorative elements inside the bakery, including several light fixtures composed of antique pulley systems threaded with electrical wire and suspending exposed light bulbs. Dangling from one of the fixtures are two giant Edison-style bulbs with visible filaments.
As for Carrie, she said bread baking has been a long-term obsession of hers.
"I've always baked bread. That's just what I do. It's who I am," she said.
Get local news delivered to your inbox!
Subscribe to our Daily Headlines newsletter.