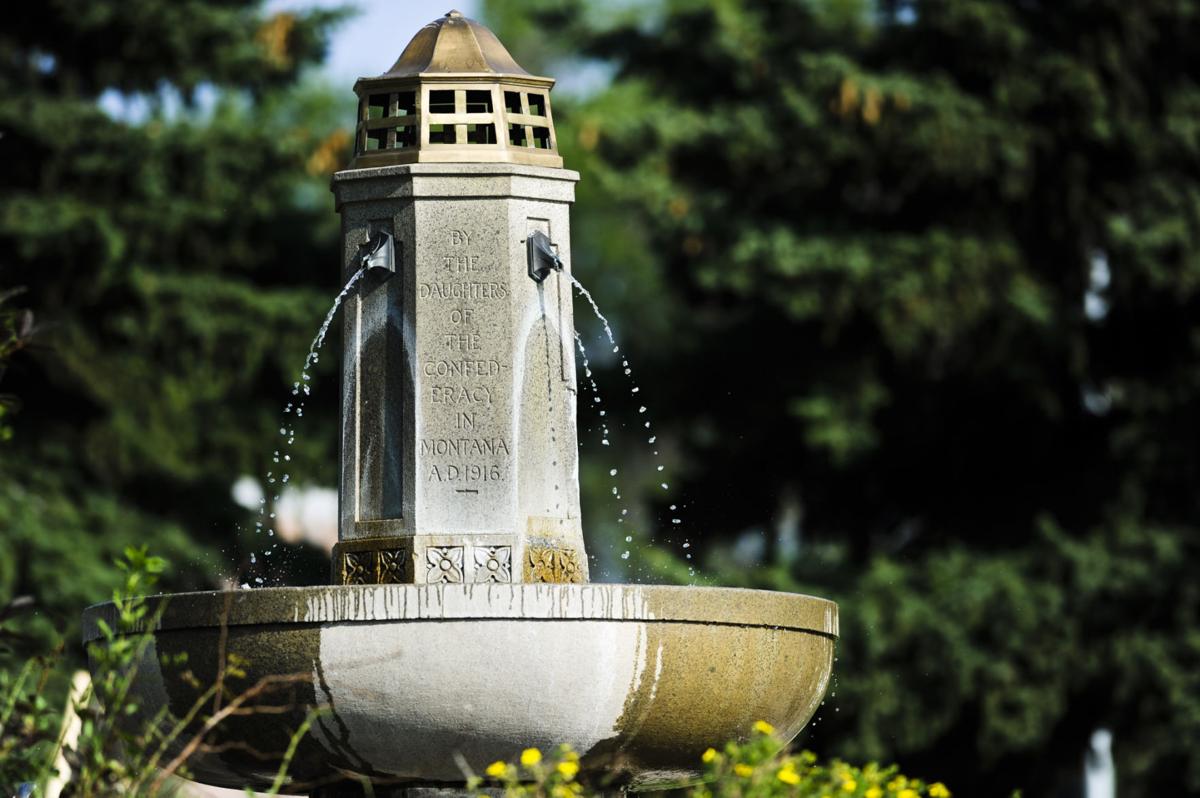 HELENA — Helena officials will meet next week to discuss whether anything should be done with a downtown memorial to fallen Confederate soldiers.
City manager spokeswoman Sarah Elkins said Thursday her office has received four to six comments about the fountain in Hill Park, spurred by the debate over Confederacy symbols in the wake of the Charleston, S.C., church shooting.
Elkins says some have suggested rededicating the memorial while others want to leave it alone.
She says no immediate action will be taken as a result of Wednesday's meeting.
The fountain was built in 1916 by the Daughters of the Confederacy as a memorial to soldiers who died during the Civil War. It is the only monument to the Confederacy in the Northwest, according to Ken Robinson's book "Montana Territory and the Civil War."
Designed by architect George H. Carsley and made of Montana granite, the fountain has an inscription that reads "A Longing Tribute to Our Confederate Soldiers." Another says "By the Daughters of the Confederacy in Montana, A.D. 1916."
Montana didn't become a state until 24 years after the Civil War ended, but ex-Confederates brought Southern influence to the state, and societies such as the United Confederate Veterans were active in Montana for years.
The Daughters wanted to build a monument as a token to their new home and a way to symbolize the new relationship between the North and South, Robinson wrote.
The fountain underwent restoration in 2008.
Get local news delivered to your inbox!
Subscribe to our Daily Headlines newsletter.