When Father Tom Haffey was a 17-year-old growing up in Anaconda in 1960, the Smelter City had three parishes, three Catholic grade schools, a Catholic high school, a Catholic hospital, 12 priests and 65 nuns.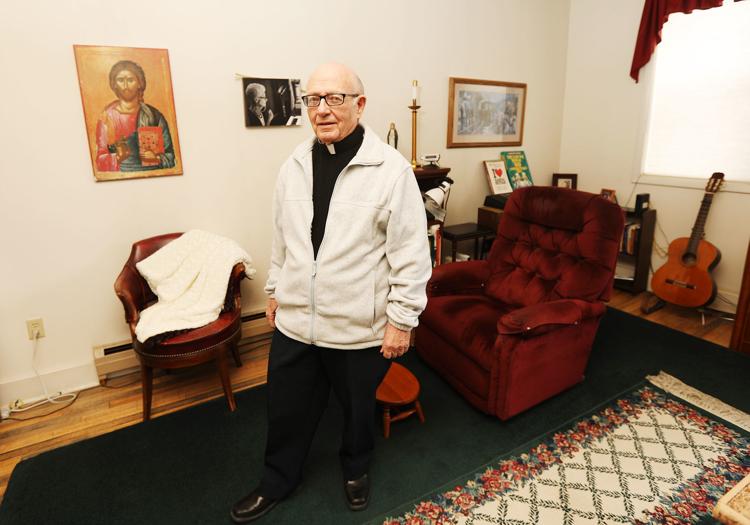 "So I was raised in a Catholic ghetto," Haffey said on a recent afternoon, with his characteristic mix of wry humor and directness.
But things have changed: today, Anaconda has a one Catholic church, one priest, and no nuns. 
Fittingly, Haffey rattles off these statistics about the decline of local Catholicism from what was once a classroom in St. Ann's Catholic School and what is now his office in the St. Ann's Parish Office Building.
That school closed in the midst of his tenure, when he was at the very start of what would become a 50-year career as a priest in Butte, Anaconda, Bozeman and elsewhere in western Montana.
And now, he's at the end of that career: On July 1, after half a century serving his parishioners and his God, Haffey will officially retire from his current position as pastor of St. Ann's.
But while the size of the area Catholic community has declined and Haffey is at the tail end of a half-century of service, you couldn't detect a hint of exhaustion or lack of enthusiasm on Thursday morning, before Butte Central's final all-school's mass of the year — and Haffey's final turn performing mass for the parochial schools.
With an audience of Central students, staff and administrators in the pews, Haffey strode before them on the altar with an acoustic guitar slung around his neck and led them in a joyful singing of "I've got the Joy (Down in My Heart)."
"I'm so happy, so very happy," Haffey sang. "I've got the love of Jesus down in my heart."
"Where?" the kids called back.
"And if the Devil doesn't like it," Haffey continued, strumming his guitar, "he can sit on a tack."
"Ow!" the kids responded.
Haffey traces the origins of his decision to join the priesthood to his own upbringing in Catholic schools and in Anaconda's then strongly Catholic culture, where "being a priest was like a being a Major League pitcher."
When his first-grade class was asked who wanted to be a priest or nun, Haffey says everyone raised his or her hand.
And a surprising number followed through. Haffey says three priests and five nuns came out of his graduating class at Anaconda Central High School.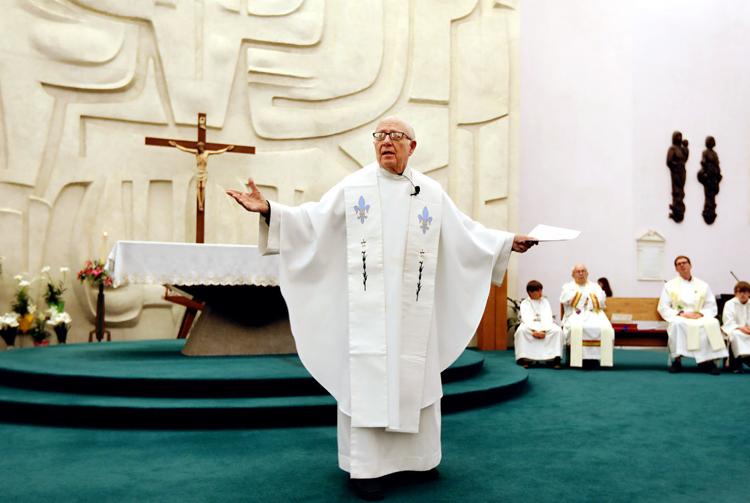 Haffey pursued his aim of entering the priesthood at Carroll College, where he studied philosophy and earned his undergraduate degree in 1965. From there, he went to Iowa, to attend seminary.
In 1969, he was ordained in Butte, in the church where he is now the pastor.
His first assignment was in Browning and involved regular visits to East Glacier and other spots within and around Glacier National Park.
"What a nice assignment, to be tooling around Glacier for the summer," Haffey said, looking back.
He was then sent to a parish in Hamilton for two years, before receiving his first assignment in Butte in 1971.
At the time, he says, Butte's Catholic grade schools had all closed, leaving him with the job of finding ways to "convey the religious education" to students who might otherwise lose it. He also helped out as a priest at St. Ann's.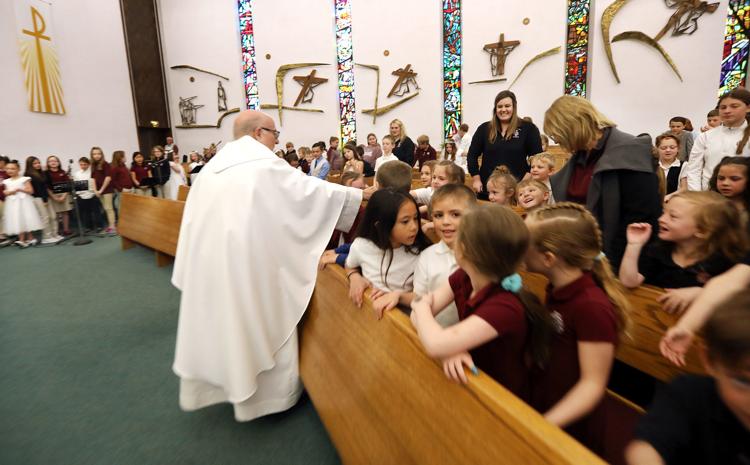 After five years in Butte, Haffey returned to his hometown and his home parish from 1976 to 1981. Being home those years proved especially good, Haffey said, because his father died during that period, allowing him to be around and involved at a crucial time for his family.
When he left the Smelter City, it was to become pastor at Resurrection Parish at Montana State University.
Haffey's time in Bozeman proved to be a "wonderful experience," he said. It was his first post as a pastor, and he enjoyed working with the university students and in a campus environment.
But his time there wasn't all sweetness and light. While in Bozeman, Haffey said he was forced to confront his issues with alcohol. It wasn't easy to face his alcoholism, but it was productive: he got sober. 
Looking back on what is now 35 years of sobriety, Haffey said that his decision to quit drinking proved useful not only in his personal life but also in his ministry, which has come to include work with others in recovery for substance addiction and abuse.
From the relative buzz of Bozeman, Haffey was moved next to the calm and quietude of Conrad, a small agricultural community on the Hi-Line.
"It slowed me down," Haffey said of his time there. And it taught him important lessons about his faith: "Farm people have to be a lot more God-reliant than city people, because they're reliant on nature."
In 1997, Haffey returned to Butte for good. Here, he has served not only as the pastor of St. Ann's but in the same role at Holy Spirit parish in Butte, St. Catherine Parish in Boulder and St. Teresa of Avila Parish in Whitehall.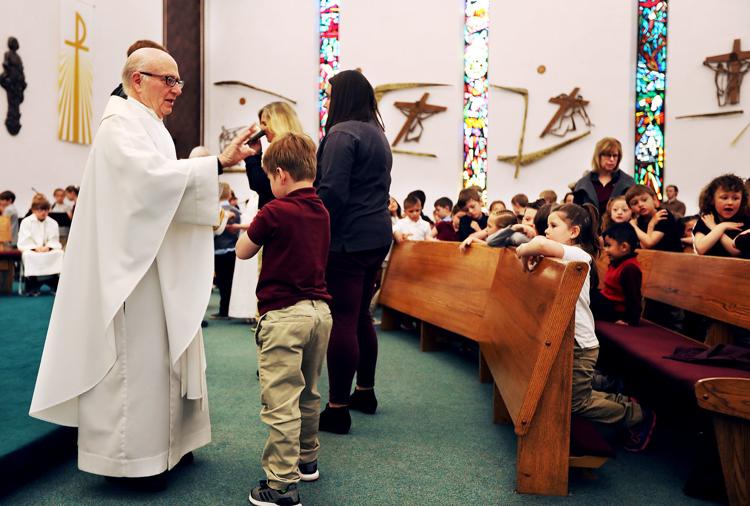 Haffey was eligible to retire six years ago, at age 70, but he decided to keep going.
"My health was good and I was enjoying it," Haffey said.
But recently, he's begun to feel the effects of the grueling work of managing so many parishes and performing so many functions. One recent day began with a mass at 7 a.m. and was followed by both a funeral and confirmation.
"I was dragging by the end of the day," Haffey said. "When you're 76, stuff happens to your body."
Of those three priests and five nuns who graduated with Haffey, he says only two remained in the religious life.
There's Haffey, of course, and there's Father Dan Shea.
"We were in the nursery together," Haffey said of Shea, and according to Shea, they met as boys while delivering copies of The Butte Daily Post. 
They have remained close friends ever since, attending Carroll College together, being ordained together, taking vacations together at least once a year and visiting mutual friends together. 
"He's the best friend in the world," Shea said. "He's got a good heart, a good soul. He gives people the benefit of the doubt. (He has) a trusting soul and a willingness to do exciting things. ... And he's got an incredible sense of humor." 
Through a lifetime of friendship within and outside the priesthood, the two have leaned on one another through the ups and downs of leading a devout religious life in an increasingly irreligious world.
"Today, life's about sex, hamburgers and girls," Haffey said.
And he's upfront about the challenges he's encountered remaining so faithful to the religious faith and tradition he grew up in: "It's not a cakewalk. It's reality. There's good times and bad times."
As "people generally are drifting away from religion," Haffey said, "You get discouraged with the empty pews."
Despite such discouragement, Haffey has persisted, finding "so much good" in the people he works with and finding so much joy from "being invited into the holiest moments of peoples' lives." (See related column.)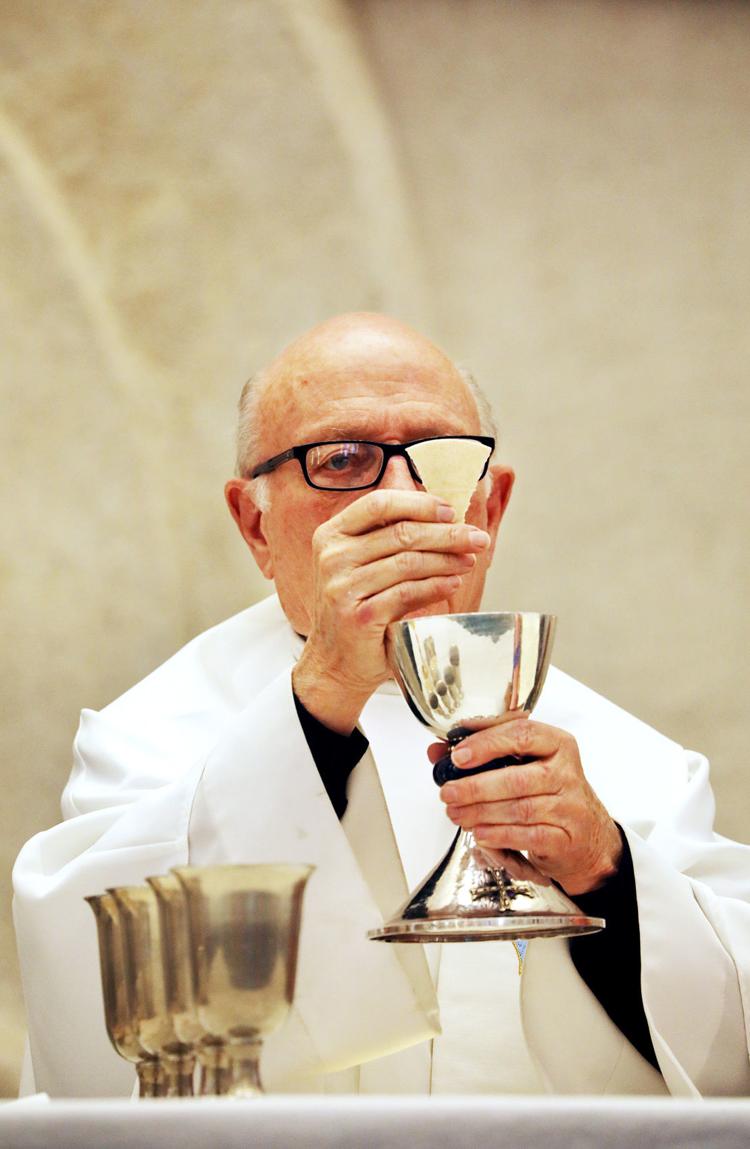 "I consider it a tragedy," Haffey said of declining involvement in the Catholic Church. "But God always works through the chosen few."
An indeterminate number of those chosen few were gathered Thursday morning for Central's all-schools mass, where, after singing and playing guitar, Haffey led attendees in the May Crowning, a Church ritual that honors the Virgin Mary with a garland of flowers.
"Mary is the model of living with uncertainty," Haffey said during his homily. "She teaches us how to trust when things don't make sense in our head. … We put a crown on Mary to show we don't totally understand God, but we trust God."
Such faith in what Haffey called the "happy mysteries, joyful mysteries" are infectious, and the reach of his belief has surely extended widely in Butte's, Anaconda's and western Montana's persistent, if less thriving, Catholic communities over the past 50 years.
A small sign of that could be seen at Thursday's mass, as kids from Central's various grade came forth with a procession of gifts for their priest.
The middle-schoolers gave him gift cards and a crucifix. The fifth-graders gave him a book of poetry, and the fourth-graders gave him a book of jokes. The third-graders gave him a copy of "Dumbo" to make up for the time, as boy, Haffey gave up movies for Lent and so missed seeing it. The kindergartners came last, with a manuscript they'd made and titled "The Reasons We Love Father Haffey."
Don Peoples Jr., president of Butte Central Schools, offered his own expression of gratitude to Haffey for what he called his "leadership and dedication" as well as his "spiritual direction."
"We can't thank you enough," Peoples said.
A standing ovation followed, but Haffey did his best to tamp down the sentiment.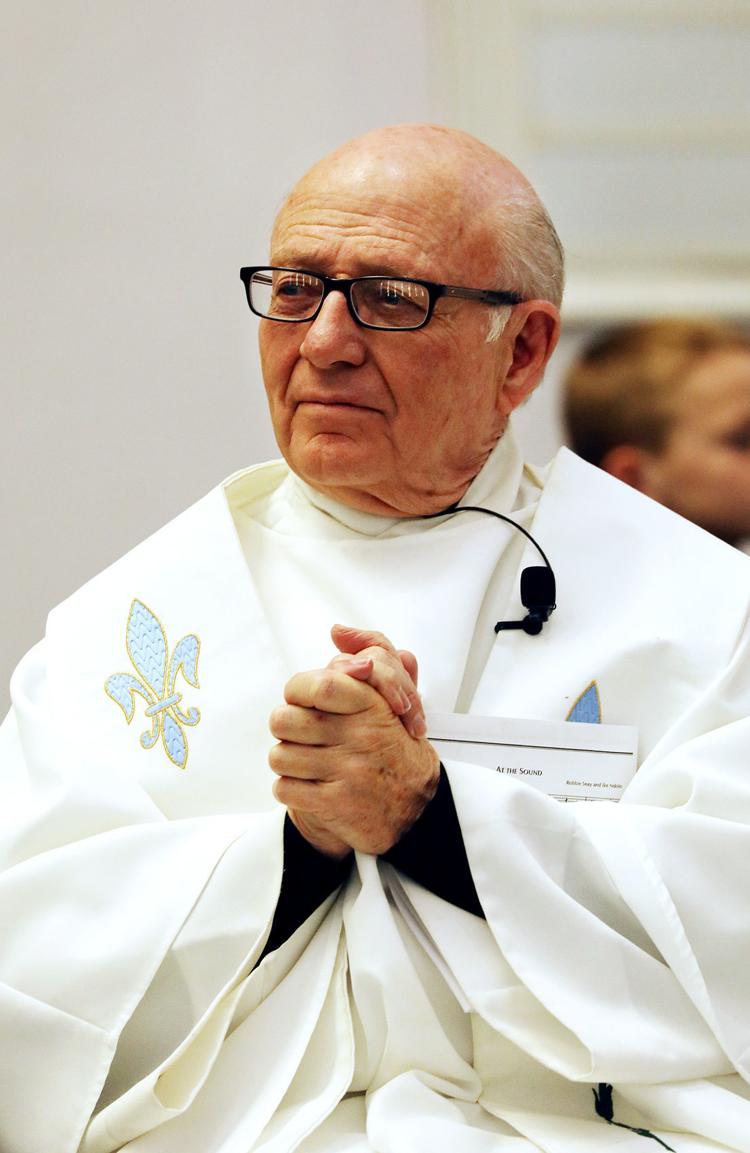 "Even though I'm going to retire, I'm going to be around," said Haffey, who plans to continue performing masses as a substitute priest, working with Butte's addiction-recovery community and being active in Butte's Catholic schools, churches and community. "I'm not sad, because I'm going to be seeing you some more in the days to come."