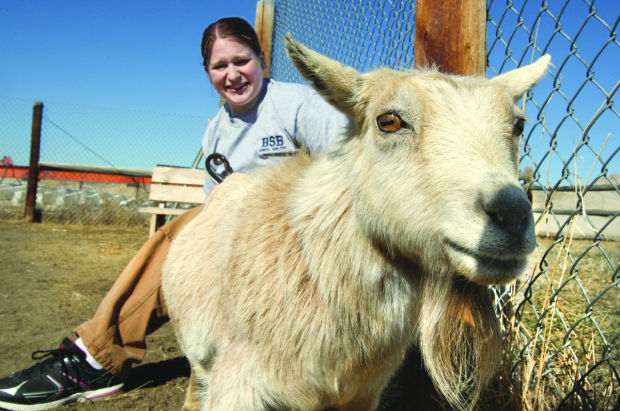 The goat that ended up at the Butte animal shelter after it was taken into a bar over the weekend had been stolen from a petting zoo, according to animal shelter authorities.
The mild-mannered pygmy goat, which workers at the Chelsea Bailey Animal Shelter call Shirley, was stolen from the Fairmont Hot Springs Resort's petting zoo, according to shelter supervisor Jacki Casagranda.
Steve Luebeck, general manager at Fairmont, said staff knew the animal was missing, but they hadn't realized it had been stolen until they saw Wednesday's article in The Montana Standard that reported a goat had been brought into an Uptown bar at 1:30 a.m. Sunday.
A patron called police, and an animal control officer took the goat to the shelter.
The goat was returned to the petting zoo on Wednesday.
"She made it home, and she's safe and sound," Casagranda said.
Luebeck said nothing like it had ever happened at the petting zoo, which goats and miniature horses call home. He said he hoped anyone who knows about the incident will come forward with information. He said if livestock were stolen from a rancher, it wouldn't be considered a joke.
"It's pretty bizarre," he said. "We'd like to know who did it. We intend to press charges."
Undersheriff George Skuletich said the offender or offenders could be charged with theft since animals are considered property. He said the goat's appearance at the bar probably broke health codes as well.
Information on which bar the incident occurred was unavailable.