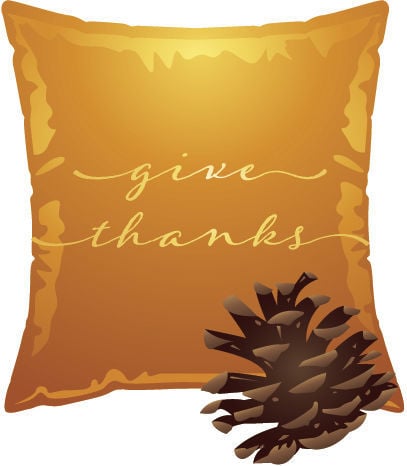 C
Career Futures Inc.
Butte office hours: Monday-Thursday, 7 a.m.-5 p.m. and Friday 8 a.m.-3 p.m.
Description of services: Job Readiness and Soft Skills Training, Resume Development, Online Applications, Computer Lab open for job search and applications.  Operated the Temporary Assistance for Needy Families (TANF) Pathways Program since 1996 and also administers Workforce Innovation and Opportunity Act (WIOA) and State Displaced Homemaker Program. Services are available in Butte-Silver Bow, Anaconda-Deer Lodge, Powell, Beaverhead, Granite, and Southern Jefferson (Whitehall) counties. Call the Butte office for Training Schedule, Computer Lab availability, and eligibility on the programs.
CCCS Inc.-Discovery House
Description of services: Discovery House provides a short term and long term facility for youth in need of care and supervision. Community Counseling and Correctional Services Inc. began operating the program in 2007. It began as a youth shelter in 1974 under the direction of Sister Gilmary Vaughan, a Sinsinaway Dominican nun.
Needs: Donations are always needed and appreciated.
Charities through Jeremy
"For the children of Southwest Montana"
"Charities through Jeremy" was founded in memory of Jeremy Bullock, who was tragically killed in an act of schoolyard violence in Butte in 1994. Next year's Jeremy Bullock Memorial Golf Tournament date and location are TBD. Since 1994, Charities through Jeremy has distributed over $415,000 to local children's charities. This year, Charities through Jeremy distributed $14,500 to local charities. If you are interested in playing, donating, or volunteering, contact John Morgan at 406-490-6595.
Clark Fork Watershed Education Program
Description of services: The central focus of our program is to give people the power to improve their communities. We do this by fostering environmental stewardship and scientific decision-making through place-based learning and direct experiences. Through partnerships, contracts, education programs, field trips, classroom visits, events, tours, and our newspaper we interact with over 10,000 people each year including K-12 students, K-12 teachers, and community members.
Columbus Plaza
Highland View Manor
Description of services: We have provided quality and affordable housing for the elderly and disabled for more than 40 years.
Needs: Volunteers are needed to help with special projects, including computer instruction, housekeeping and transportation needs, shopping, and companionship.
Community Hospital and Nursing Home of Anaconda Foundation
Description of services: The foundation was established in 1995 and is governed by a board of directors, all of who are community representatives. It is organized and operated to promote, facilitate and direct philanthropic and financial support for the hospital and nursing home. Donors may select from various contribution opportunities.
Needs: Contributions support health education, hospice services, wellness programs, oncology department, and the purchase of new technology and equipment. In addition, help is needed for scholarships for students pursuing an education in the healthcare field.
Copper Village Museum and Arts Center
Description of services: Copper Village brings in cultural exhibits with local artists and artists statewide. Art, pottery, quilting, woodcarving, as well as children's art classes/projects are offered throughout the year. CVMAC sponsors the annual Missoula Children's Theatre show. The Marcus Daly Museum houses local historical artifacts including local records dating back to 1896. The Museum and Gallery are open free of charge. Copper Village sponsors Art in the Park, Oktoberfest, Ladies Night Out, Chocolate Fest and SIP, Savor, Support Wine Tasting.
The goals and needs this year are to: Provide Arts to surrounding areas, to protect and preserve historical documents and on-going restoration of our building. Funding is always needed to maintain our services to the community. Working towards restoration of the 2nd floor, (former Court and Fireman's Quarters), to hold community and private events and maintaining Friendship Park. 
All donations are tax deductible. CVMAC is open Tuesday- Friday, 10 a.m. to 4 p.m.
Cottonwood Commons Transition Home, aka Tina's House
Deer Lodge, Montana 59722
Contact: Michael Blakeley, Treasurer
Mission: To improve the quality of life and decrease the risk of victimization of victims of domestic and sexual violence by providing safety, support and an opportunity for a healthy future.
Description of services: A transition home for battered women and their children with free housing up to two years.
Needs: Volunteers, funds for heating, and general maintenance.
Donations may be sent to P.O. Box 447, Deer Lodge; or Peoples Bank of Deer Lodge, P.O. Box 599, Deer Lodge, Montana 59722.
D
Daughters of the American Revolution, Silver Bow Chapter
Description of services: Promotion of education — scholarships are awarded each year to students in Montana post-secondary education. The American history essay contest is held annually for fifth-, sixth-, seventh- and eighth-grade students in area schools. The Good Citizen contest is held for seniors in area high schools. Genealogy workshops are offered to the public.
Historic preservation: Cemeteries in five western Montana counties have been inventoried with the collected information deposited in the Butte-Silver Bow Archives and is available there to the public. Inventories in other counties are continuing. The Spanish American War Memorial and the monument at Nissler that commemorates the site of the first discovery of gold in Silver Bow County are fully restored. The site at 832 W. Park St., residence of the first Silver Bow Chapter Regent and site of the first Montana State Conference has been marked. All types of historic records and books are forwarded to the DAR Library in Washington, D.C., for its permanent collection and are available to the public, and at the Butte Archives.
Patriotic endeavor: Constitution Week is celebrated in September each year.
Various patriotic holidays are celebrated with programs. Members also present patriotic materials and a flag program to area students when requested. Participation in the Naturalization Ceremonies twice a year held at the Federal Courthouse.
Needs: The DAR welcomes and encourages community involvement. Speakers from around the community are also needed.
Daughters of the Nile — Tirzah Temple
Mailing address: P.O. Box 172, Deer Lodge, Montana 59722
Contact: Robyn Wigger, 406-498-3558
Daughters of the Nile is an international fraternal organization for women that contributes more than $2 million annually to Shriners Hospitals for Children to be used for the medical care and rehabilitation of children. The Shriners Hospital system is a network of 22 hospitals that are renowned for providing the highest quality care to children with neuromusculoskeletal conditions, burn injuries, and other special healthcare needs within a compassionate, family-centered, and collaborative care environment, regardless of ability to pay.  Each year the members of Daughters of the Nile also give generously of their time and talents by providing more than 203,000 volunteer hours at the hospitals. In addition, they sew clothing and make quilts, and provide toys, books, games, and other educational and recreational items for the children's use.
Needs: Tax-deductible donations in cash or by check made out to Tirzah Temple are greatly appreciated.
Deer Lodge Food Pantry
Deer Lodge, Montana 59722
Telephone: 406-846-4175, or 406-490-8017
Description of services: Emergency food assistance for needy Powell County residents. The pantry is open Monday, Wednesday and Friday from 1 to 3 p.m.
Needs: Cash and nonperishable food item donations.
Dillon Alano Club
The club is a source of information about the diseases of alcoholism and addiction. In addition, it:
• Is meeting place for recovery groups to have meetings on a regular basis.
• Is a facility to provide social and recreational activities for the recovering addict/alcoholic and their families in a clean and sober environment.
• Is contact point for individuals seeking assistance in the recovery process.
• Is a non-profit organization run solely by its members and is funded entirely through dues and contributions/donations.
Please note that any donations may be given anonymously at donor's request.
E
Easter Seals-Goodwill-Highlands Hospice
Description of services: Highlands Hospice originated in 1980 and became part of the nonprofit Easter Seals-Goodwill in 1990. The staff includes full-time and on-call nursing staff, CNAs, social workers, spiritual care providers, support staff and volunteers. Dr. Jim Hueftle is the medical director. Patients, families, and friends of those diagnosed with a terminal illness benefit from the program.
Needs: Hospice volunteers are needed, as well as financial contributions to help meet patient and caregiver needs not covered by other resources. Also needed are medical equipment donations.
Energy Share of Montana-Action Inc.
Telephone: 406-533-6855, 800-382-1325
Description of services: Energy Share is a statewide, nonprofit organization that provides emergency energy assistance to Montanans who are experiencing hardship circumstances, and have no other financial resources available to them. Apply at Action Inc.
F
Family Outreach Inc.
Description of services: Family Outreach is a private non-profit agency providing home-based education and support services to children and their families and adult consumers with developmental disabilities or developmental delays. Services are provided in either a person's own home, family home, or a setting outside of the family home. The design of these services and supports embraces the ideals of self-determination and consumer choice. The staff works to ensure that children and adults in the program have the same opportunities that all Montanans have in education, the community, friendships and in life. Services begin at birth and can last throughout a lifetime. The program offers an array of services including expanded options for autism. Family Outreach serves 12 counties with offices in Butte, Bozeman and Helena.
Needs: Donations to families and individuals for uncovered expenses and emergency situations.
Focus Recovery Group
4034 Elizabeth Warren Ave. #221
Description of services: The Focus Recovery Group is a 501(c) (3) grassroots organization to reduce stigma of alcoholism and to help provide a hand up to people in early recovery from addiction. The Focus Recovery Group manages a home that provides clean and sober housing for women and children. In addition, help is always needed for utilities and home repairs. A new home is nearly ready that will house women and their children.
Needs: Monetary donations are also greatly appreciated.
15-90 Search and Rescue
Description of services: Search and rescue, disaster services, provide security, crowd control, and traffic assistance to the county and provide training and assistance in wilderness survival and emergency medical services.
Needs: Financial support.
4 Paws Animal Rescue
Telephone: Misty, 406-439-1405
Description of services: Located in Cardwell, the rescue recently purchased a building and needs help and donations to remodel it into a permanent facility. All animals are currently fostered in one volunteer's home.
Needs: Volunteers, foster homes, food donations and contributions for remodeling the permanent facility are needed and appreciated.
Free Weatherization Assistance Program
Helping to reduce energy bills and keeping homes safe and warm!
Telephone: 406-533-6855 or toll free 800-382-1325
Description of services: Action Inc. offers free weatherization of homes, including rentals, for people who are income eligible. Apply today to have a team conduct an energy audit to determine how to make your home safer and warmer. The program runs all year and the service is free to eligible households. Typical weatherization may include air sealing, attic, floor, and wall insulation, weather-stripping, minor energy related repairs, and heating system testing, repair or replacement. For information and to apply, call or visit Action Inc.
Friends of the Library
Description of services: Support acquisition of books for libraries, children's reading programs, cultural activities and encourage the love of reading.
Needs: Volunteers for special projects and donations.
Friends of the Butte Archives
Description of services: The Friends of the Butte Archives is an educational and charitable organization that was established in 1999 to promote, assist, and benefit the Butte-Silver Bow Public Archives. The non-profit 501(C)3 organization is managed by a seven-member Board of Directors.
The Friends hosts numerous events and activities at the Archives, including their exhibits, and raises funds for the Archives through the sale of publications, acceptance of memorials and other donations, and sponsoring events.
G
G.F.W.C. Deer Lodge Woman's Club — New to You Store
Deer Lodge, Montana 59722
Hours: Tuesday-Friday 12-4 p.m.
Description of services: The New to You store's goal is to provide community service and be a potential fundraiser for the use of the Deer Lodge Woman's Club. The proceeds from the store provide funds for scholarships and many civic projects.
A need for a place to purchase fine used clothing at a very low price was recognized in our community. This applies to all walks of life but is very essential to those just entering the job market or those on a fixed income. This project involves more than 30 hardworking volunteers, no salaried personnel. All women who reside in Powell County may join the Woman's Club and volunteer at the store.
Needs: Donations of clean, gently used clothing are greatly appreciated.
George Grant Chapter of Trout Unlimited
Description of services: Protect and restore wild trout, watersheds and fishing opportunities in southwest Montana. The chapter is honored to be named after George Grant, a great conservationist from Butte. The outreach program offers the community help by teaching different aspects of fly-fishing.
Needs: Join the chapter; work on projects; serve on the board of directors. Monetary donations are needed as well. Learn about long-term sponsorship and trust arrangements.
Greeley Neighborhood Community Development Corporation Inc.
Contact: R. Edward Banderob
Description of services: Advocacy for improvement in the Greeley Neighborhood and Greater Butte Silver Bow Communities. Facilitating the Harmony in Our Community Initiative and Greater Butte Silver Bow Harmony Day - 9/11 Day of Service and Remembrance Celebration of Courage.
Needs: Volunteer Harmony in Our Community Liaisons and Coordinators. Donation checks may be; made to the order of GNCDC Inc., marked HIOCI, and mailed to the above address.
H
Habitat for Humanity of Southwest Montana
P.O. Box 632, Butte, MT 59703
ReSale Store: 406-565-9382
Contact: Barbara Miller, project director, 406-782-8145
Purpose: To build simple, decent homes in partnership with low-income families, with volunteers' help, that are sold to the partner families with no profit, as well as advocate for neighborhood revitalization through homeownership and development projects.
Families meet three selection criteria: Willingness to partner by investing sweat equity hours, ability to meet income limits and repay the mortgage loan, and have an unmet need for housing. Serving Southwest Montana for 25 years, Habitat for Humanity recently celebrated the grand opening of its ReSale Store, located at 821 S. Arizona Street. The ReSale Store accepts donations of good usable construction materials for resale back to this community, at a fraction of new. ReSale Store hours are Thursday and Friday noon to 5:30 p.m., and Saturday noon to 4 p.m.
Needs: Habitat is seeking long-term volunteers who wish to help with operation of the ReSale Store. Habitat needs donations of funds, and construction volunteers for families with disabled heads of household, with a number of children affected.
Highlands Hospice (also referred to as Easterseals-Goodwill Highlands Hospice)
Description of services: Easterseals-Goodwill Highlands Hospice provides holistic care for patients with terminal illness and supports their caregivers and loved ones. We began with a group of local volunteers in Butte in 1980. In 1990, we became a program Easterseals-Goodwill, a nonprofit organization headquartered in Montana. Staff includes nurses available 24/7, home health aides, social workers, spiritual care providers, support staff and volunteers. Dr. Jim Hueftle is the medical director.
Easterseals-Goodwill's Personal Care program assists people with activities of daily living to help them remain in their homes. It is Medicaid or V.A. funded; private-pay services are available to those not covered by those sources. Some Medicare Advantage plans also cover personal care.
Our Private Duty Nursing program provides a reasonably priced way to fill some of the gaps that occur when home nursing care is needed but not covered by a payment source.
We run a free community lending program for medical equipment such as wheelchairs, walkers or shower chairs.
Needs: Social support volunteers are needed to befriend and assist hospice patients and their loved ones. We have a volunteer hospice music program affiliated with Threshold Choir International, and singers are encouraged to join. Financial contributions are needed to meet patient and caregiver needs not covered by other resources. We also welcome medical equipment donations.
Holy Cross and St. Patrick's Cemeteries
Description of services: Our staff provides a variety of products and services that are offered in a manner that is consistent with the teachings of the Catholic Church and The Order of Christian Funerals. We work closely with families, clergy, and local funeral homes to ensure burials and services are performed in a professional and spiritual manner. We pay the utmost respect to the deceased and the family of the departed.
Specific services and products: Pre-planning for end-of-life arrangement; full casket burial or entombment; cremation burial or inurnment; clergy coordination; burial plots; family mausoleums and small estates; family columbaria; columbarium niches for cremated human remains; mausoleum crypts and niches; grave locator services; maintaining cemetery grounds and facilities
Needs: Volunteers are always welcome. Or to make donations specifically for Holy Cross or St. Patrick's Cemeteries, you can send a check directly to the cemeteries at the address above or go to the Diocese of Helena website, http://diocesehelena.org/, and click on the "Online Giving" button below the main picture.
Kiwanis Club of Butte
Contact: Deanna Johnson, 406-490-8887, or Tom Waring, 406-494-3029
Description of services: One of the club's main civic project is raising funds for upgrading and maintaining the camp facilities and providing financial aid for the Kiwanis Children's Sunshine Camp, where the YMCA currently conducts activities for children. 
Needs: Volunteer labor to help with the camp and monetary donations to help youth in the community.
Kohrs Library Foundation
Deer Lodge, Montana 59722
Contact: Cindy Grieshaber
Description of services: The William K. Kohrs Memorial Library Foundation was established in 1997 as a nonprofit to help the library with special needs — items not covered by the library's budget. The foundation accepts estates, cash and gifts.
L
Legion Oasis Neighborhood Network Program
Contact: Deb Smith or Jackie Sampson
Purpose: The after-school program's purpose is to provide children with quality after school supervision in a safe environment by enriching their lives through creative play, exploration and hands-on learning activities while enhancing their quality of life in partnership with their families, school, and community. The activities of children during out-of-school time can be as important to their growth and development as the time they spend in the classroom. During these non-school hours, children who are able to meaningfully participate have opportunities to choose from a variety of enriching activities, allowing them to explore new fields of interest. These activities are designed to support and expand the physical, social, emotional and cognitive skills experienced in school.
Needs: Volunteers and cash donations.
Get local news delivered to your inbox!
Subscribe to our Daily Headlines newsletter.