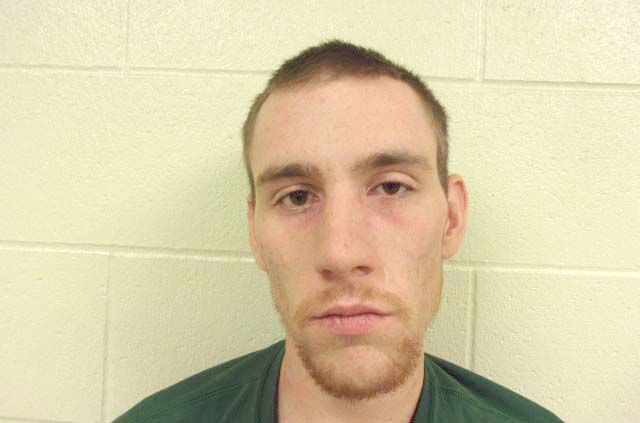 A judge sentenced a Butte man with a past history of assault to seven years in the Montana State Prison on Thursday for punching his girlfriend and hitting her with a flashlight.
Ann Shea, lead prosecutor in the case, said the sentence "strikes the balance between punishment and a chance for rehabilitation."
District Judge Kurt Krueger sentenced 23-year-old Ryan Thomas Gardipee to 20 years in the state prison for assault with a weapon but suspended 13 of those years. He also imposed a five-year term for partner-family member assault, third or subsequent offense, but it will run concurrent to the seven-year sentence.
As part of a plea agreement, prosecutors dropped some additional, initial charges, including sexual intercourse without consent. Prosecutors say that decision was based on the totality of circumstances in the case.
Gardipee's lawyer, Sean Peterson, asked the judge to consider his client's age and limited criminal history when handing down his sentence.
The defense attorney also asked that Gardipee's severe mental health issues and past drug use be taken into account as well.
"You are creating a criminal by sending him to prison," Peterson said.
Shea called Gardipee's actions on Oct. 18-19, 2019, as a serious assault. "Yes, he's young," she said, "but the history here is violent."
Before sentencing, Gardipee told Judge Krueger he was deeply sorry for his actions and took full responsibility. He then asked the judge to consider putting him into a treatment program rather than prison.
According to charging documents, the victim told police that Gardipee twice physically assaulted her and also raped her at a residence in Butte.
She said Gardipee punched her in the head and face during the first assault, and the next morning, struck her knees and shins with a piece of wood, among other things.
She said she begged Gardipee to let her leave so she could go to the hospital. She also convinced him she would not tell anyone about the assault. He agreed and called her father to come and get her, according to prosecutors.
Gardipee was later picked up at the residence. He told police he had consensual sex with the victim the day before the alleged incident, but not afterward.
Get local news delivered to your inbox!
Subscribe to our Daily Headlines newsletter.