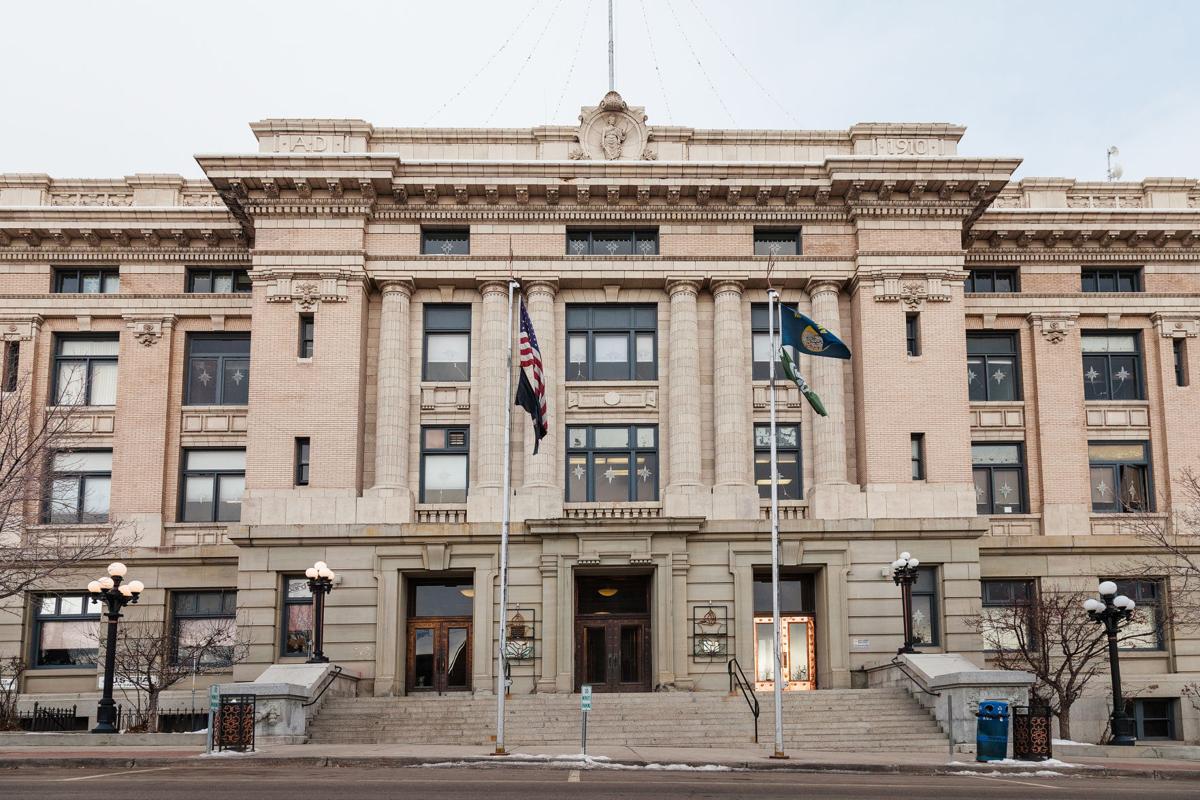 Butte-Silver Bow wants to give businesses a break by refunding their latest local license fees, something an association of bars, casinos and taverns asked for early this year to mitigate COVID-19 restriction losses.
County officials and commissioners rejected that ask in early February, saying it wouldn't be fair to give them relief without giving all businesses a break.
Now, Chief Executive J.P. Gallagher wants to do just that — refund all license fees for all local businesses — and backfill the $150,000 chunk it takes from the county budget with federal COVID relief dollars.
He said he wasn't sure which congressional relief package would be tapped to replenish the budget , but he and Budget Director Danette Gleason believe it can be done.
"We're very confident," Gallagher said. "People suffered through this and we want to make sure we recognize that by coming up with a plan that allows a little relief for our local businesses."
Gallagher said he hoped to present a plan soon to the Council of Commissioners, who must authorize the move. Their primary objection to a previous request from the Silver Bow Tavern Association is that it would be unfair to waive only their license fees.
The association, which represents about 50 bars, taverns and casinos in the county, said early mandated closings followed by strict capacity limits, early closing times and other restrictions had some places on the brink of closing.
They said waiving or dramatically reducing their fees, including additional ones for selling beer, wine or liquor, would be a positive gesture. They also sought an extension of operating hours, saying a 10 p.m. closing time was especially harmful.
County health officials moved closing times back to 12:30 a.m. before lifting all restrictions, including capacity limits, on March 24.
Thomas Davis Jr., president of the Silver Bow Tavern Association, welcomed Gallagher's initiative for license fees.
"We are pleased to hear that our city officials are working on a strategy to provide relief to bars, casinos and all businesses around Silver Bow County that have been affected by this pandemic," he said.
It was exciting to hear the association's requests and concerns were being heard," he said, and "we look forward to learning more and appreciate the effects taken."
Gallagher said federal relief dollars can't be used to cut taxes, but he's  confident it can be used to backfill lost county revenue in this case. And there would be two parameters to the plan.
Businesses would have to apply for the refunds and they would have to be "in good standing," meaning up to date on their fees. But the application process would not be difficult, he said.
There are 17 different licenses in Butte-Silver Bow, some applying only to specific businesses and some depending on number of employees, and the costs vary. An all-beverage license costs $400, for example, while a beer-only license is $100.
County officials say business licenses of all types generated about $150,000 in local revenue in 2020. Liquor licenses accounted for $25,150 of that total, with another $11,400 from beer and wine licenses.
Although commissioners sympathized with bar and casino owners, most cited fairness in voting against the association's previous request.
Council Chairwoman Cindi Shaw said Monday she could support Gallagher's proposal if it applied to all businesses and was a one-time only move.
Commissioner Jim Fisher was in favor of the previous request, saying COVID restrictions were especially hard on bars, taverns and casinos. He said the new proposal was good for businesses and a good political move for Gallagher.
States and counties were getting big amounts of federal COVID money, he said, and some of those dollars need to get "to the people who took the losses."
The refunds might only amount to $200 or so for many establishments, or up to $400 for a few, but it was a positive gesture in a county that had some tough restrictions for a long time, Fisher said.