At a ceramics wheel in a corner of the Butte High art room, an 18-year-old boy worked to transform a hunk of brown clay into a bowl. Other students came by to speak with him, but he mostly sat in silence as he molded his piece of pottery after school hours.
"It's hard to describe… I've always been into art since I was little. I get a lot of enjoyment out of it, and it's very calming," Clayton Heggem said, his eyes barely leaving the bowl spinning in front of him.
Although Heggem said he creates art using all different kinds of mediums, ceramics is his favorite, but he's not into pottery so much as he is into creating sculptures that embody what he loves most about the outdoors and fishing. Heggem explained that his family used to live in Washington but moved to Montana when he was young so they could be closer to relatives and the outdoor recreation the Big Sky has to offer.
"There's a lot of freedom with both," Heggem said about nature and art, explaining that many of his sculptures are where the two overlap. "I like the creative aspect of sculpting, to be able to build with my hands."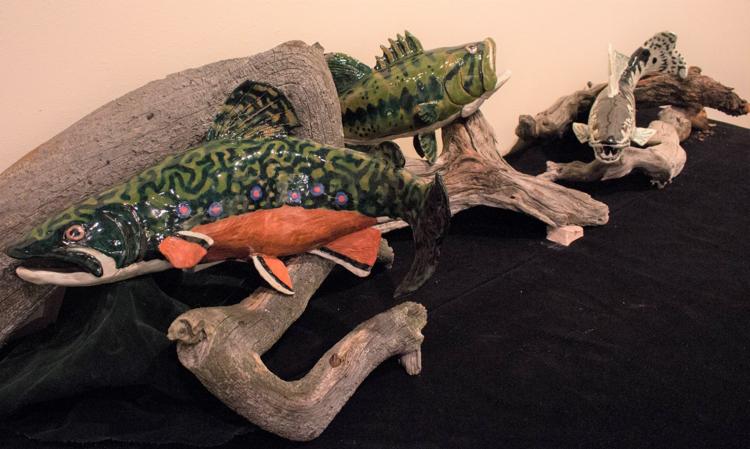 As Heggem worked at the wheel, his identical twin Connor also worked in the high school art room. Connor explained that he and his brother started out drawing but are most into sculpting as Butte High seniors. The Heggems both applied for art scholarships at Montana State University, and both plan to double major in art and something else.
But before the Heggems transition to college, they will embark with 16 other seniors and one junior on their last high school art club adventure: the 2019 Art Trek to Seattle, a five-day field trip that will expose Butte teens to various art forms in The Emerald City.
"The trip is really fun for any kid who is interested in art," Connor Heggem said. "It's a cool way to see a variety of art mediums and famous pieces." 
While this will be the fourth Art Trek for the Heggems, it will be the 21st Art Trek for Mike Kujawa and his Butte High Art Club. In over two decades, Kujawa explained the trek has transitioned from a bus full of 30 to 40 art students to a few Suburbans filled with juniors and seniors. The trek has visited a handful of places, including Canada, Portland, and Seattle.
"What happens on the art trip stays on the art trip," Kujawa said jokingly at the most recent art club meeting. He then seriously explained that the trek usually involves attending major art museums, galleries, plays, interactive comedy clubs, and visiting college art programs.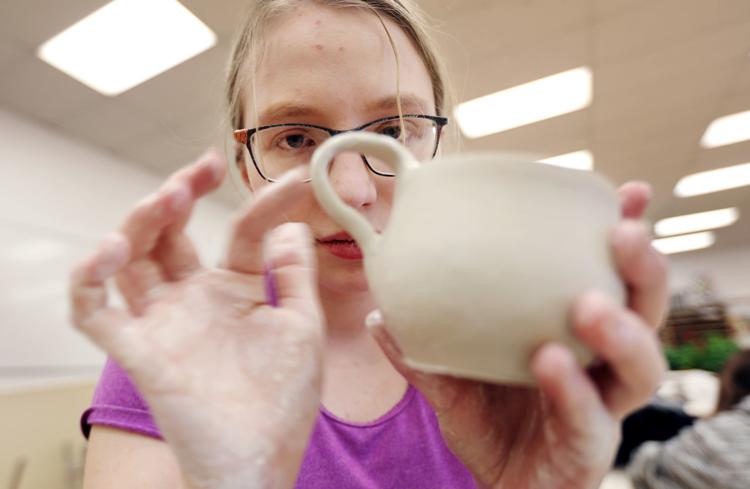 This year, Kujawa hopes to include a visit to a glass blowing museum in Tacoma, as the high school recently incorporated glass blowing into its art curriculum.
"A lot of what we do on the trek is spontaneous," Kujawa explained. "It exposes students to different cultures and allows them to see the art we talk about in class in person."
Kujawa said that for many of the students he's taken on the trek over the years, it was their first time out of Montana.
"The population we are trying to serve is not always served… We gotta help kids get out of Butte and see what else is out there," Kujawa said.
To go on the Art Trek, each student has to pay $600 up front along with their trip meals, Kujawa said. To help students who may not be able to foot this bill, the art club fundraises by asking local businesses if they can purchase sponsor cards and by hosting a few Saturday "play days," where parents can pay a small fee to have their kids make art with the high school club.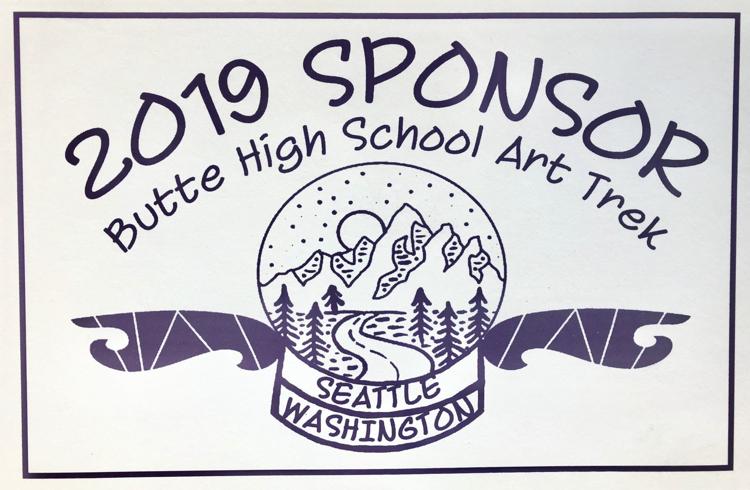 According to Paisley Wanamaker, 18, she's spent about five hours walking around Uptown Butte asking businesses if they'd be willing to sponsor the annual trek. This will be Wanamaker's first and only art club trip, and she said she's excited to create special bonds similar to the ones she's heard so much about from friends who have gone on the trek before.
"I'm interested in getting to know so many different strangers over the week," Wanamaker said. "I've heard it's friendship magic."
The 2019 Art Trek is April 22 through 28.