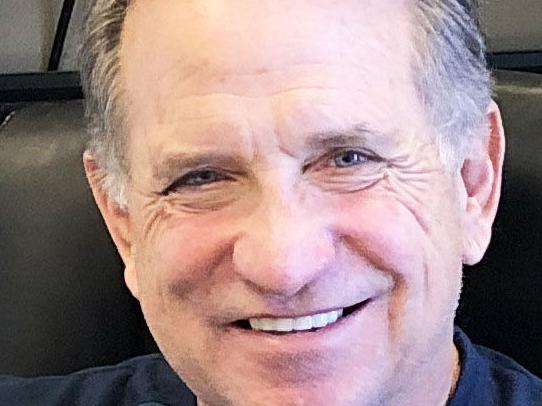 Friends and colleagues of George Skuletich have one thing in common — they all "think the world of George."
Glen Rafish has known Butte's undersheriff for more than 20 years and the man remains the most stand-up guy he has ever known.
"I'm at a loss for words here," confessed Rafish. "I just think the world of him."
For as long as Rafish has known Skuletich, he has been in awe of his friend's work ethic.
"He takes a lot of pride in his work," said Rafish. "He's been a great asset to our community."
As a friend, Skuletich has been there for Rafish, on more than one occasion.
"He would do anything for you," said Rafish, who has the proof to back up that statement.
A few years back, Rafish's wife Patti became ill and needed to be life-flighted to a Spokane medical center.
In Butte, Skuletich was the first one there to help. While Rafish was making arrangements to fly with his wife, his long-time friend drove the couple's daughter Kinsley to Spokane so she could be there for her mom and dad.
"It was 11 at night and he dropped everything just to be there for me," said Rafish.
Dinah McLeod, a civil process clerk with Butte-Silver Bow Law Enforcement, has worked with Skuletich for the past 15 years. For McLeod, it has been an "honor and a pleasure."
McLeod views Skuletich not only as a colleague, but as a friend as well.
"He is one of the kindest, most understanding and most compassionate human beings," says McLeod. "He also has a great sense of humor."
According to McLeod, Skuletich was the person you went to if you had a problem to sort out. The reason being, explained McLeod, was because he would listen, not judge.
"He would always give you a straight answer," said McLeod.
As far as McLeod is concerned, Skuletich's work ethic was beyond reproach. In addition to his other duties, he helped get the present-day Butte Detention Center built — doing everything from giving input on building plans to working out staffing schedules.
"He was always willing to give a hand whether it be in the office or on the streets with the officers," she said.
While McLeod will definitely miss Skuletich, she and the rest of the staff will also miss the once-a-week donuts he brought to the office.
"We think he should still do it after he retires," she joked.
Recently retired Fire Chief Jeff Miller was a police officer long before he joined the fire department.
He and Skuletich go way back — to about the mid-1980s. The two men worked a lot together and were both part of the SWAT team.
"He was a pleasure to work with," said Miller. "George is a great cop, great man, and great family man."
What Miller most remembers while working with Skuletich was how he treated people — fair and decent — and his sense of humor.
"George is one of the good ones," said Miller.
Butte City Court Judge Jerome McCarthy is another former police officer that worked alongside Skuletich.
"He was a good mentor and role model," said McCarthy. "He was always there for me."
At one point in their careers, McCarthy and Skuletich worked graveyard together. There were more times than McCarthy could count when situations got tense.
"George was always the first one ready to go," said McCarthy, "all the while leading us in the right direction."
McCarthy wishes his friend and former colleague well but knows he will be hard to replace.
"George has had an outstanding career," he said. "He will be missed."
To Sheriff Ed Lester, Skuletich is not just a friend but a mentor.
The two men have worked together for the past 31 years and though Lester thinks Skuletich's retirement is "well-deserved," he also calls it "a huge loss to our department."
Throughout their careers, both men have witnessed shootings, bombings, crashes and crime scenes, just to name a few. Lester has also witnessed Skuletich in action.
"He has maintained the ability to treat people in a professional manner and in a way that makes all of us in law enforcement proud," explained Lester.
Lester is consoled by the fact that if he needs Skuletich, it won't take much "detective" work to locate him.
"I know I can always find him on the golf course if I need some advice!" Lester explained.