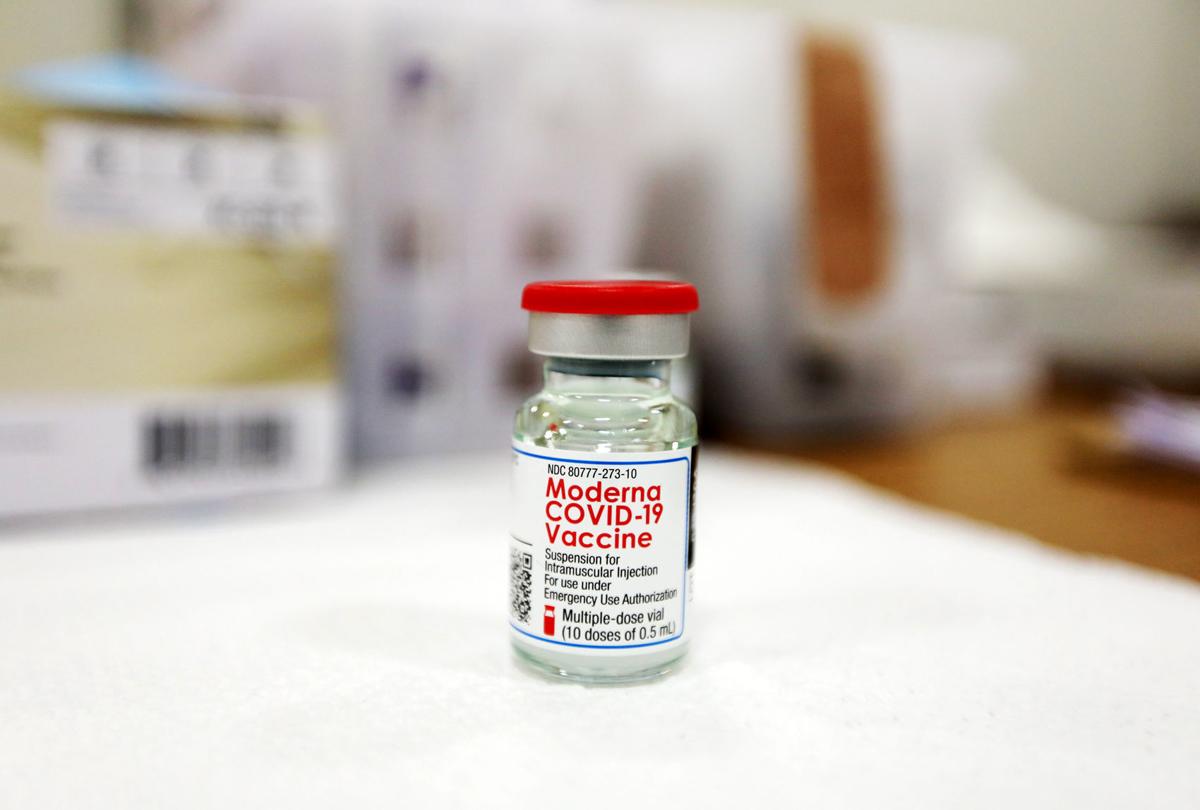 As the vaccine rollout continues, the Butte-Silver Bow Health Department on Monday announced the COVID-19-related deaths of four more residents of The Springs in Butte. A total of 17 have now died from the virus at the care home, and a total of 62 people in the county.
The facility gave its staff and residents the first dose of the Pfizer-BioNTech vaccine on Jan. 4, the same day the health department reported six recent deaths from the facility.
"We didn't make it mandatory. Anybody who wanted it got it," said Tracy Darchini, the communications director of The Springs corporate office said. "A lot of residents and staff have expressed an overwhelming sense of relief."
The facility's active COVID cases were down to three residents and three staff last week, and only one staff member and four residents on Monday, according to Darchini.
The Springs Living is based in Oregon, and has 13 facilities in Oregon and five in Montana.
All but two long-term care and assisted-living facilities in Butte have vaccinated staff and residents, and the two remaining facilities scheduled resident vaccinations in early February, said B-SB Health Officer Karen Sullivan.
A committee of Butte-Silver Bow's Unified Health Command is collaborating on a local COVID-19 vaccination plan that accounts for Gov. Greg Gianforte's recent changes to the tiered vaccination rollout, Sullivan said.
The state vaccination plan follows the federal phased approach. Phase 1A is under way, focusing on healthcare workers and residents of long-term care and assisted-living facilities by way of a contract with two major retail pharmacies.
In charge of the rollout locally is a Unified Health Command committee, comprised of representatives from the health department, St. James Healthcare, Southwest Montana Community Health Center and the North American Indian Alliance. All four entities are also vaccine providers.
St. James has thus far received 1,275 doses of the Pfizer-BioNTech and Moderna vaccine. The health department and CHC each received 300 doses of the Moderna vaccine, and the NAIA received 200 doses of Moderna. All four entities are in the midst of Phase 1A, Sullivan said, adding that the health department and CHC are focused on administering the vaccine to healthcare workers unaffiliated with St. James.
The NAIA began administering doses to Native American patients Thursday, and the health department and the CHC have each administered 80 vaccines, Sullivan said.
With remaining doses, Sullivan said the health department will target healthcare employees who work in sectors such as diagnostic imaging, dialysis, blood services, the dental community, chiropractic services, pharmacy, and behavioral health.
The Unified Health Command has also reached out to Montana Tech students working in clinical settings, coroners, morticians, physical therapists, occupational therapists, speech therapists, orthodontists, optometrists, home health workers, home care workers and hospice employees. Also targeted are those living with a disability, their caregivers and disabled individuals living in congregate settings, Sullivan said.
Because the vaccination of long-term care and assisted living facility staff and residents is a separate federal effort, Sullivan said the Unified Health Command is focused on all others in Phase 1A, and estimated the number of vaccines needed for this group at 2,350.
An additional estimated 300 doses will be needed to wrap up Phase 1A in Butte, Sullivan said.
The Unified Health Command entities are able to order additional vaccine inventory from the state on a weekly basis, and members of the group will order additional inventory this week, Sullivan said, adding that the entities have been asked by the state to delay ordering for Phase 1B just yet.
Sullivan said the group is planning Phase 1B, which is scheduled to launch Jan. 18. Phase 1B will focus on individuals ages 70 and over, and people ages 16 to 69 with one or more underlying health conditions.
"This is a massive amount of people, and the planning aspect is substantial," said Sullivan, adding that the group is discussing both indoor and drive-up locations.
"We do not want an indoor option to turn into a super-spreader event," Sullivan said. "So a drive-up option is being discussed, as is how to get the vaccine to those who are home-bound."
Vaccine availability for Phase 1B continues to be discussed among the Unified Health Command group and with state officials, Sullivan said. Local planners are also discussing how to administer second inoculations to those who were vaccinated in Phase 1A — those vaccinations likely will be occurring in the midst of Phase 1B, Sullivan said.
"Wrapping up Phase 1A and launching Phase 1B is obviously a significant logistical challenge," Sullivan said, adding that even though Phase 1B has been slated to begin Jan. 18, whether it will formally launch is questionable, based on vaccine availability and logistics.
Dr. Jennifer Davenport, chief medical officer at St. James Healthcare said limited vaccine quantities warrant careful adherence to COVID protocol in the community.
"One thing to keep in mind is that the number of people who can get vaccinated in Phase 1B will be heavily dependent on the amount of vaccine available," she said. "Associates at St. James have been enthusiastic about getting the vaccine and are excited about the prospects this vaccine holds for our patients and our community. As more vaccines become available in Montana, it is our recommendation that as many people as possible get vaccinated so we can end this pandemic."
Dr. Shawna Yates, the medical director of CHC, concurred, saying the vaccine is a cause for hope and continued caution.
"Staff have been very excited. There is a true sense of hope. We do need to be vigilant about the public health measures and continue masks and social distancing until a much larger group of people are fully vaccinated. Full vaccination does not occur until 2 weeks after the second dose," she said.
The health department reported 127 newly confirmed cases of the virus last week, down four cases from the previous week.
There were 19 new daily cases on average last week, down slightly from the previous week's 20. Last week, cases per 100,000 population were down slightly from 57 per 100,000 the previous week. Sullivan said cases per 100,000 should be at 25 or below.
For last week's 127 newly confirmed cases, 286 close contacts were identified.
"We appreciate the community's continued vigilance on limiting interactions," Sullivan said.
The county's current positivity rate—the percent of people testing positive in a given time period—went up from the previous time period, increasing to 12 percent over Dec. 31-Jan. 6, up from 11.3 percent during the previous time period.
Sullivan said the U.S. Centers for Medicare & Medicaid Services strives for positivity rates below 10 percent, and preferably below 5 percent.