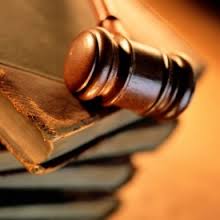 A former teacher fired for being pregnant filed a lawsuit in Butte federal court Thursday against Butte Central Catholic Schools.
In the 12-page document, Shaela Evenson contends the district breached its contract with her and discriminated against her because she was pregnant and because she is female. The suit contends the district broke both federal and state laws.
As a result of the firing, she has incurred damages including lost wages, benefits and emotional distress. She is asking for back pay, compensatory and punitive damages — and a jury trial.
Evenson taught sixth-, seventh- and eighth-grade literature and physical education at the Catholic school for nine years. She was dismissed Jan. 10 after the Helena Diocese received an anonymous letter about her pregnancy.
The district has said it fired Evenson for violating the terms of her contract, which required her to practice the tenets of the Catholic faith inside and outside the classroom.
Evenson gave birth to a boy on March 7, the first child for Evenson and her partner, Marilyn Tobin, both of Butte.
In the summer of 2013, Evenson, who is not married, became pregnant through artificial insemination, court documents show. The lawsuit says the then superintendent of schools for the diocese, Patrick Haggarty, called Evenson into a meeting on Jan. 9, 2014. He told her that he and the Bishop of Helena had received an anonymous letter stating she was pregnant and not married — a violation of her contract. He suggested she resign; Evenson refused.
On Sunday, Jan. 12, Haggarty sent a letter to Evenson, by email, saying she was immediately terminated for having a child out of wedlock. The letter, in part, said that she violated school and diocese policies, and moral and religious teachings of the Catholic Church.
Evenson contends she was fired because of her sex and pregnancy.
The suit noted that the district does not investigate male employees and non-pregnant female employees for compliance with Catholic Church teachings, and its only means to determine compliance is "observation of pregnancy in unmarried women.''
Evenson also performed all obligations under her contract, and firing her without good cause is a breach of that contract, the suit says.
Evenson, through her lawyer, earlier this year filed a discrimination charge with the federal Equal Employment Opportunity Commission, which will investigate the firing. Her lawyer, Brian Butler, told The Montana Standard last spring that Evenson is protected from discrimination on the basis of pregnancy by title VII of the Civil Rights Act of 1964.
The attorney won a similar case against an archdiocese in Ohio last year when he represented a woman who had become pregnant while unwed while working at a Catholic school. She was awarded $170,000 after the jury found the Roman Catholic Archdiocese of Cincinnati had discriminated against her by firing her once she became pregnant by artificial insemination while unmarried.
In that case, the jury was instructed that even if an employee signed an employment contract containing a morality clause, that does not exempt that person's employment from the protections of federal and state anti-discrimination laws. The jury was told that an employee cannot waive his rights to be free from unlawful discrimination.
Butler said that case made clear that an employer, even if it is a religious institution, cannot require an employee to sign a contract giving up certain civil rights, which includes the right of a woman to bear children.