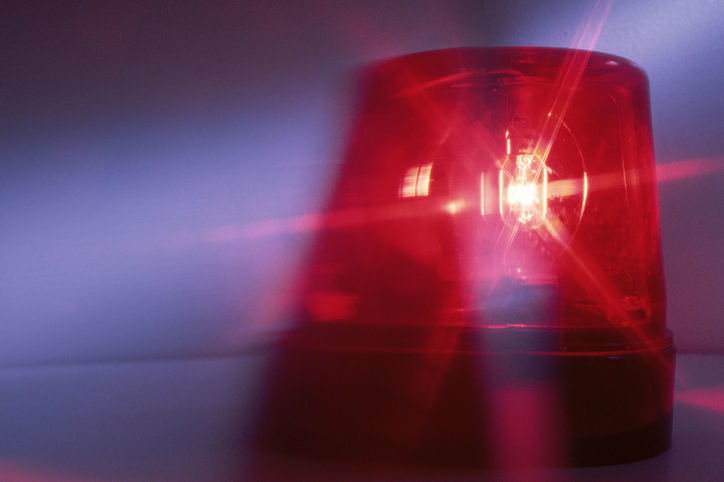 Thomas Blaz, a former chief of law enforcement for Anaconda-Deer Lodge County, shot and killed himself Monday night at Kennedy Common, authorities said.
Someone walking in the park, in downtown Anaconda, shortly before 8:30 p.m. noticed a man slumped on a bench with blood about and called police, Anaconda Police Chief Tim Barkell said Tuesday morning.
Blaz shot himself with a .357-Magnum handgun, Barkell said. No note was left at the scene and nobody else was nearby at the time, he said. He was 64.
"He had been suffering from cancer for several years and had brain cancer," Barkell said. "He was operated on but it came back."
Blaz was a criminal investigator when he edged out incumbent Joe Guiberson to become the county's top law enforcement officer in November 2000. He resigned in 2004.
You have free articles remaining.
Blaz's wife, Debbie Blaz, died in May 2010 after a long battle with multiple sclerosis. She was 55.
Their son, Thomas Francis Blaz, died in April 2009 in Butte at the age of 33.
Blaz was a political newcomer when he ran for chief in 2000. He won by 82 votes over Guiberson, who had been chief for four years.
Blaz said then that his campaign was mostly trial and error and he had gotten conflicting advice from supporters. He went door-to-door but gave that up quickly when someone wasn't exactly supportive.
"After that, I thought, I've done everything but skywrite," he said, laughing. "People will either want to vote for me or they won't."
Blaz and his wife survived a head-on collision in May 2002 after the driver of another vehicle apparently fell asleep at the wheel and veered over the center lane of Montana Highway 1 near Spring Hill.
All three were wearing their seat belts, both cars had air-bags that deployed and all were treated and released at Community Hospital of Anaconda that night.