A house fire at 8 Tullamore St. in Uptown Butte just south of Centerville quickly spread through the entire structure Friday afternoon, resulting in one woman being taken to the hospital with smoke inhalation.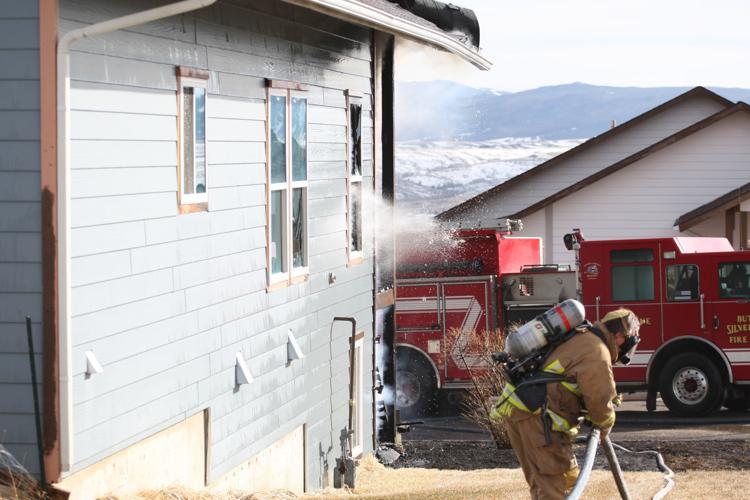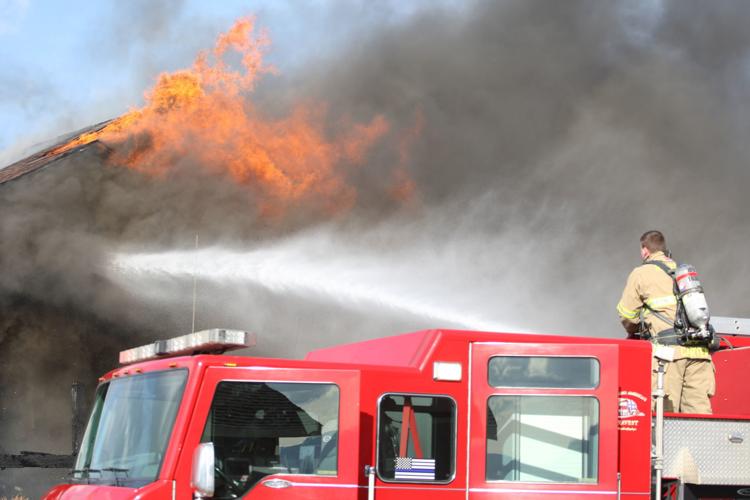 Butte firefighters battled windy conditions as they fought the fast-moving blaze, which broke out around 5 p.m.
Even as the firefighters trained multiple hoses on the blaze, the roof collapsed and flames shot high into the air.
Bill Fisher, battalion chief with the Butte-Silver Bow fire department, said a woman who lives at the home was transported to St. James Healthcare with smoke inhalation.
Fisher said the woman discovered the fire after pulling up to the home, at which time she saw flames emanating from the lower portion of the house. She ran inside and alerted two family members who were inside the home, her partner and her son. Both escaped uninjured, Fisher said.
When firefighters arrived, they could see heavy smoke and flames emerging from the roof of the home. The fire took about 15 minutes to contain, said Fisher, despite the difficulties presented by the wind and the home's modern, lightweight construction.
Fisher said flames burned through the home's roof and floor, noting that the structure is most likely a "total loss."
Fisher added that as of Friday evening, the cause of the fire is unknown.
Get local news delivered to your inbox!
Subscribe to our Daily Headlines newsletter.