Film fest this week: Covellite organizers look toward the future of film in Butte
As any parent knows, all babies grow up, and the Covellite International Film Festival is no different.
If this year's festival is any indication, it appears as though this baby is about to take off its training wheels.
Running Sept. 12 through 16, the festival will feature over 100 films from more than 36 countries, and filmmakers from Turkey, Germany, the United Kingdom, Canada, China and other countries will be joining domestic filmmakers to present their work in person.
This is the third iteration of the Covellite that festival Executive Director Don Andrews and Programming Director Brian Boyd have put on since the two moved to Butte on a whim a few years ago. According to previous news stories, Andrews arrived in town in a Winnebago.
We can't tell you about all the films featured at the Covellite International Film Festival this week, but can we give you a few highlights.
The 2018 festival has certainly kept the two organizers busy. Boyd traveled to multiple festivals this year to drum up awareness about the Covellite and to scope out new films. Together, the two also landed over 80 sponsors and have watched around 650 film submissions, twice the amount they received last year.
In addition, the two helped produce two films this summer, including "Brown," co-directed by Covellite alums Raj Amit Kumar and Damon J. Taylor, and established a weekly acting class and a weekly movie night.
Boyd said this year's festival isn't the largest in terms of films screened, "but it has the best films we've had."
"Just the level of films we have this year is incredible," said Boyd.
Boyd seemed particularly excited about this year's selection of short films.
"You watch one of these short films and they'll just level you," the programming director said.
The 2018 festival will feature five venues, in addition to second-run jukeboxes at Butte Brewing and Quarry Brewing, where films can be called up on demand.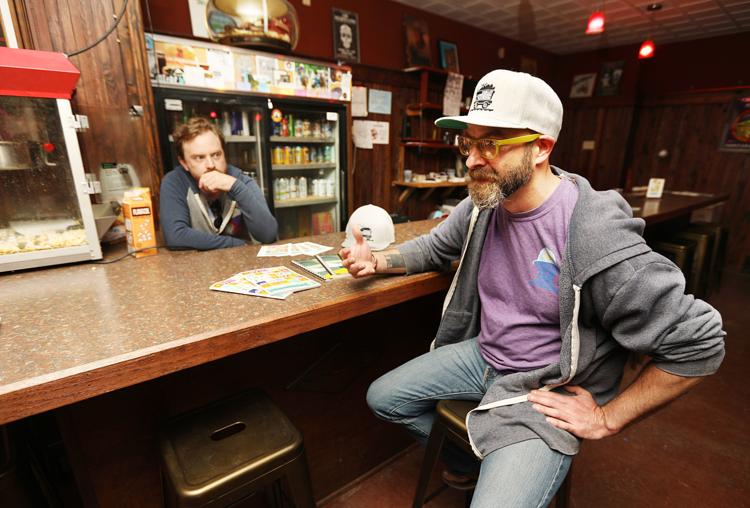 What's more, there will be a couple of new events in the lineup this year, including a fashion show Saturday night at the Copper Bowl in the Finlen Hotel produced by Kristin Smith, the festival's artistic director.
After parties and musical performances will also feature prominently, and what promises to be a particularly memorable musical event is a performance by "Weird" Paul Petroskey 11 p.m., Thursday, at the Silver Dollar Saloon on Main Street.
Paul is the subject of one of the presenting feature-length documentaries, "Will Work for Views - The Lo-Fi Life of Weird Paul," which chronicles Paul's life as the world's first so-called "vlogger." According to the film's synopsis, Paul began making kitschy, quirky videos in the 1980s on VHS, long before the dawn of YouTube and YouTube sensations.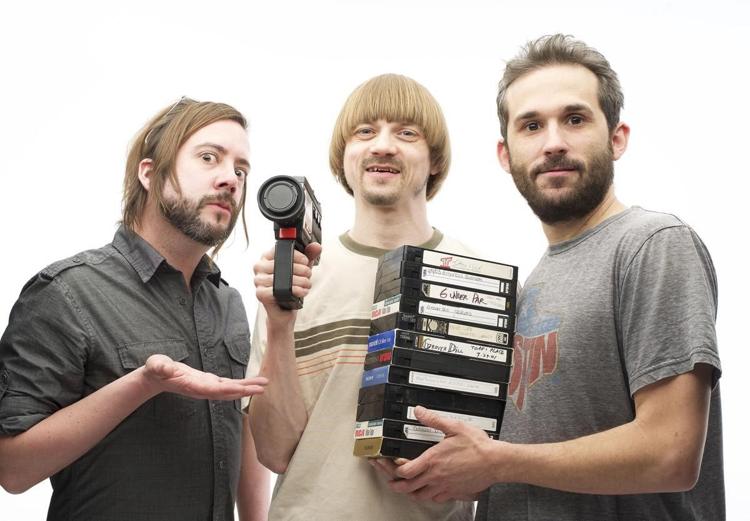 "Will Work for Views" is brought to you by the same filmmakers who visited Butte last summer to document the friendship between Butte radio station KBMF and Prince Siboniso Zulu, Nkokhelo Msomi and Mokai Malope, of Nongoma, South Africa.
Incidentally, Prince Sbo and Malope are judges for the festival this year and will be in town for the festivities.
Eric Schrader, who co-directed both films with Joseph Litzinger, told The Montana Standard that Paul is also a musical artist and sings about such subjects as peanut butter and getting drunk at Chuck E. Cheese.
Paul has developed a cult following over the years and, according to Schrader, there's even a "Weird" Paul tribute band in Missoula.
Admission to screenings will be $5 this year, but there are a couple of free events, including the opening night reception beginning at 6 p.m., Wednesday, at the Covellite Theatre, where three short films will play, along with "Dark Money," a feature-length documentary focusing on Montana politics and directed by Montana native Kimberly Reed (see related story).
Sunday night's award ceremony and special screenings at the Covellite Theatre will also be free of cost.
Last but not least, festivalgoers will also be able to attend a complimentary night under the stars Thursday at the Original Mineyard. There the Covellite organizers will open the night 7 p.m. with a live musical performance by Walter Greiner and Paul Neilhaus, followed by several short films and "Will Work For Views."
In addition to running the festival, Boyd and Andrews have been busy converting a neglected Uptown building on Broadway Street into a postproduction facility.
In 2016, Andrews and Boyd purchased a building, 61 W. Broadway St., for $1,000 from the county and received an $8,150 matching grant from Butte's Urban Revitalization Agency the following year. They hope to turn the multi-story building into a hub for filmmakers, replete with an animation bay, sound studio, rooms for editing and effects, living quarters, and an office and welcome center for the festival.
Those who missed the live version of "No Greater Love," a musical depicting the 1917 Granite Mountain-Speculator Mine fire, last summer will g…
Boyd and Andrews took The Montana Standard on a tour of the building last summer. At the time, the building was seemingly down to its studs, with remnants of flooring and old wallpaper scattered about. Since then, the two have got the hot water running and have made livable two bedrooms and the building's kitchen.
Andrews said the animation bay is not finished but is in working condition, and he hopes to produce a short 5-minute animation within the next year.
When asked how long he thinks it will take to fully realize his vision on the building, Andrews replied, "money is a technology and to me technology is a time compression."
Can film be an economic driver?
It's safe to say Boyd and Andrews have a lot going on, creating films, hosting the festival and building their postproduction facility. They also have plans in place to create a digital distribution platform, which they hope to roll out in 2020.
However, the two say their multi-pronged approach is all part of the same mission: to bring filmmaking to Butte and the bring filmmakers to the mining city.
In the past three years, the two haven't swayed from their message: that they see film as a tool for economic development and Butte as a place with the potential to attract filmmakers.
Their message Wednesday was no different.
"We love putting on independent films for the community and building the independent film community here in Butte," said Boyd. "That's what the acting class is about, that's what the movie night is about, that's what the festival is about, and that's what the studio is about."
"We've proven that people do get interested in Butte, to come and shoot movies here."
The two said they've already had some tangible results, noting that at least two people from "Brown" have moved to Butte fulltime and several of its cast and crew members have visited Butte regularly since the filming of the movie.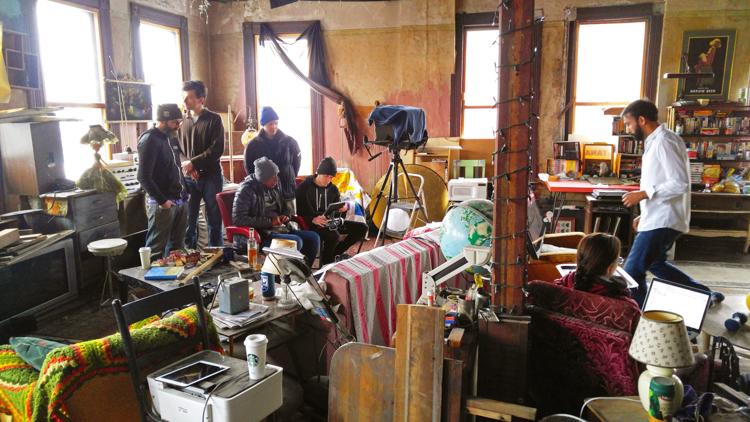 Ainsley Patterson, for instance, the film's production coordinator, is now living in Butte and volunteering with KBMF, and the film's art director Kristin Smith is currently the festival's artistic director; Smith has also situated herself as a fashion designer in Butte with her brand Lola-Lita Designs, according to Boyd and Andrews.
But none of this would have been possible, the two festival organizers said, without having Butte as their backdrop.
"With filmmakers especially…they come here and they see this place and they get it," said Andrews. "They get the story. It excites them. It inspires them… (And) people want to be a part of that story."