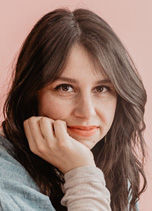 Jacqui Broberg, creator of the Butte-based fashion label Fig Nine, has been developing her own design of the wrap dress for the past year in Butte and has launched a Kickstarter campaign to fund its first production run. Broberg will partner with The Stitch House in Belgrade to produce the first run of wrap dresses; production will begin in June as long as Broberg reaches her goal of $7,500 through the Kickstarter.
The wrap dress is a reversible dress that can be worn three different ways: cinched at the waist with the coordinating belt, buttoned at the sides for a loose shift dress fit, or worn open over your favorite staple pieces as a duster. Fig Nine's wrap dress is made from sustainable and biodegradable materials: a hemp/organic cotton blend fabric, organic cotton thread, and natural wood buttons.
The Kickstarter campaign ends on Sunday, May 9. Visit Fig Nine's website www.fignine.com to be directed to the Kickstarter where you can make a pledge or preorder a wrap dress.