Rain clouds and thunder loomed overhead Friday during the opening night of the An Rí Rá Montana Irish Festival, but the show went on.
Rain rolled in around 3:30 p.m., but that didn't stop festival-goers — clutching umbrellas and donning rain jackets — from enjoying the festival's annual music and dance showcase, which kicked off at 3 p.m.
Bailie Callahan was one of those festival-goers.
Callahan attended the festival with her uncle Riley Callahan and grandmother Terrie Callahan, who bought the young Callahan an Irish scarf, which she swung across her neck.
Callahan and her grandmother are from Oregon, and they decided to check out the festivities while visiting Riley Callahan, who lives in Butte.
Grandmother Terrie Callahan said this is the first time she and her granddaughter have attended An Rí Rá, adding that her granddaughter was especially excited because she strongly identifies with her Irish roots.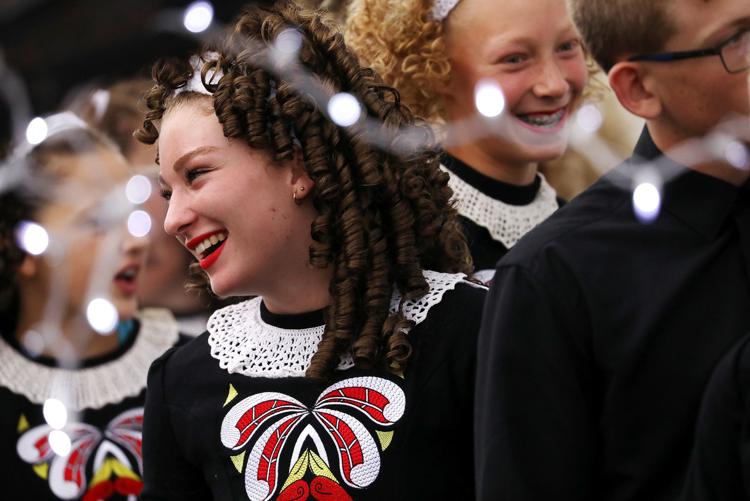 "Bailey likes her Irish, side so we're checking it out," said Terrie Callahan.
Riley Callahan, meanwhile, said the family loves attending Butte festivals, even from afar. During the last Montana Folk Festival, he gave his mom a tour of festival vendors via video chat on his phone, and she made some remote purchases. They've done the same, Riley Callahan said, during Butte's annual Christmas bazaar.
"Talk about distance shopping," Terrie Callahan said.
Festival-goers weren't the only ones braving the rain Friday. Volunteers were also out in full force, getting drizzled with rain as they collected donations and assisted attendees.
David Toth has been volunteering for An Rí Rá for four years and recently joined its board.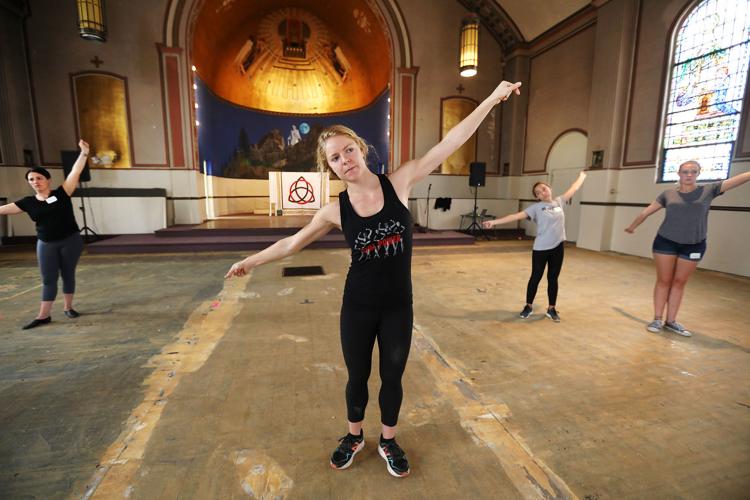 Register for more free articles.
Stay logged in to skip the surveys.
Toth was running the children's play area Friday, which included two giant chalkboards, arts and crafts, sandboxes, and a face-painting booth where volunteers from Butte High School's cheerleading squad were adorning rosy cheeks with shamrocks.
Toth said he has enjoyed Irish music from an early age, so he looks forward to An Rí Rá's musical showcase every year.
"My first year here, I was hooked," he said.
Butte's Cavanaugh's County Celtic and Beyond, an Irish-themed gift shop on West Park Street, was just one of the many vendors who set up shop Friday at the Original mineyard.
Shop owner Monica Cavanaugh said the store has been operating for about 19 years, and the festival always makes a nice showcase for the Irish-themed shop. The shop features gifts stamped with Irish and Scottish designs along with garments and other goods imported from the two countries, including several colorful ruana capes Cavanaugh displayed Friday.
The Montana Standard asked Cavanaugh why she decided to open an Irish store all those years ago.
"Because Butte's so Irish, and so are we," she said.
First up on stage Friday was Dublin Gulch, a Butte Irish band that has become synonymous with the festival.
Just as the band began singing a song called "Nancy Whiskey," the rain began to let up.
Festival attendee Lucy Richards, who was sitting in the grass of the Original mineyard, was finally able to put away her umbrella.
Richards lives in Helena but is originally from Butte, and she said she has attended An Rí Rá just about every year. "This and the Folk Festival – I go to them all," she said. "I just love the music and the people-watching and the food."
Richards said she enjoys the history behind Irish music and also the rhythm.
"It's fun to sing and tap your foot to," said Richards.