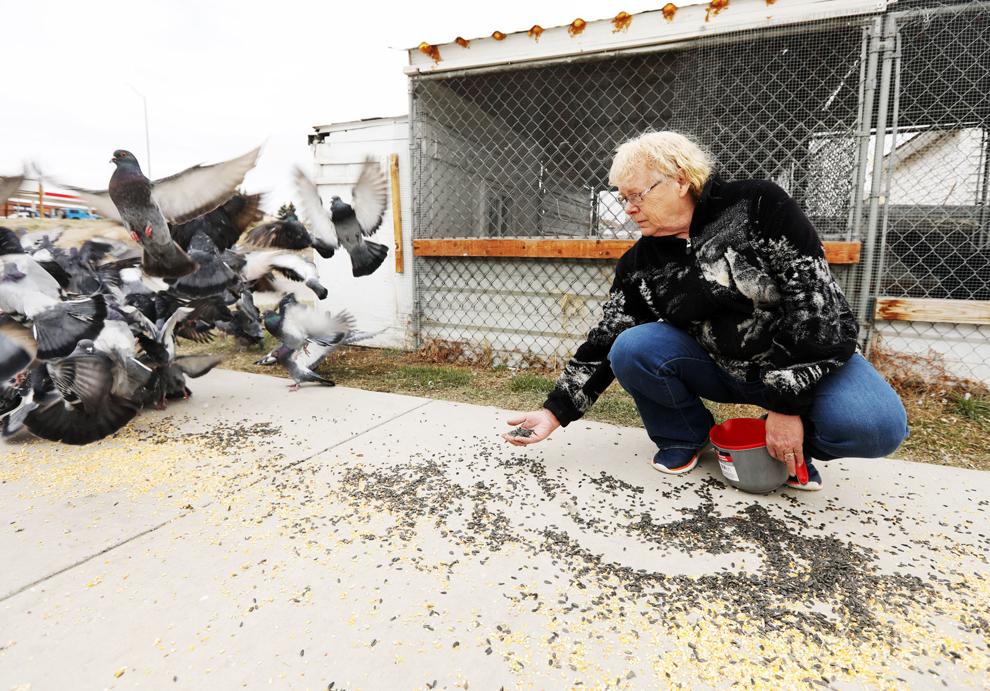 Marlys Sandoval is surrounded by pigeons as she spreads a mix of sunflower seeds and chicken feed on the sidewalk in front of her home on West Platinum Street in Butte.
Sandoval said the flock arrived last year when she tried to help an injured pigeon by putting out food and water.
"He must've told all the others because before I knew it there were dozens," Sandoval said. "I had to feed him with my hands because the others wouldn't let him eat."
Sandoval said the birds recognize her car and can see when she is home, and one even followed her around the farmers market one day.