Steve Luebeck, general manager at Fairmont Hot Springs Resort, made the difficult decision to temporarily lay off 148 of the resort's employees.
With spring break on the horizon, the resort was essentially sold out, but the coronavirus changed the equation.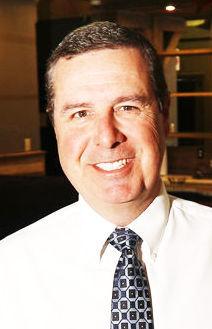 Although it remains open and staffed around the clock, currently there are only two paying guests at the resort.
In the days leading up to last week's layoffs, Luebeck implemented a public pool closure, giving access only to hotel guests. Five days later, Gov. Steve Bullock ordered all hotel pools around Montana to shut down, and Fairmont quickly complied.
Those directives, combined with the closing of all restaurants and bars, have led to an astronomical loss in revenue, Luebeck said.
"We estimated yesterday that due to cancellations, the resort has lost $1.5 million in revenue," Luebeck said.
The general manager said he hopes and prays the virus dissipates and that Fairmont will be back in business.
Meanwhile, he has been in daily contact with Montana's delegation — Sens. Jon Tester and Steve Daines, and Rep. Greg Gianforte.
"They need to make sure that Montana's travel businesses are not forgotten," he said, "and that we don't lose it all to these large multi-national hotel groups."
Luebeck fears smaller businesses such as Fairmont will be left out in the cold.
"With the promise of these huge stimulus packages," Luebeck said, "I am afraid Montana is going to fall through the crack."
Another fear weighing on him is the fact that even though there is virtually no income at the resort right now, bills still need to be paid.
"None of that is going to stop just because customers stopped coming," he said.
Luebeck is equally worried about fixed costs like payroll, health insurance and property taxes. For now, he plans to continue paying the health insurance premiums on those temporarily laid off.
Luebeck was also counting on the "business interruption" insurance coverage the resort has paid into for the past 30 years, but that, too, went by the wayside.
Luebeck said he filed the claim days ago, but the insurance company has told him "civil order closures" are not covered.
One bright spot is plans are underway to reopen the golf course soon, weather permitting.
When everything gets back to normal, Luebeck plans to bring everyone back on board.
"Hopefully," he said, "that will be soon."
Concerned about COVID-19?
Sign up now to get the most recent coronavirus headlines and other important local and national news sent to your email inbox daily.