When Sydney Miller was a junior in high school about 11 years ago, she thought she wanted to be a journalist — until she took Frau Wendy Schoonen's German language class at Butte High School.
"After the first or second week of German class, I fell in love with the language," she said.
That year, she hosted a German student visiting Butte as part of the city's high school exchange program with Altensteig, Germany. She felt it was a great way to practice speaking the language.
A year later, she stayed with that student's family overseas, falling in love with German and the country's culture even more.
About two years after that, her love quickly spread, turning Sydney Miller into Sydney Armbruster and turning that German exchange student into her husband.
"I never planned to move to Germany until after taking German in high school and participating in the exchange program," Armbruster said. "It changed my entire life."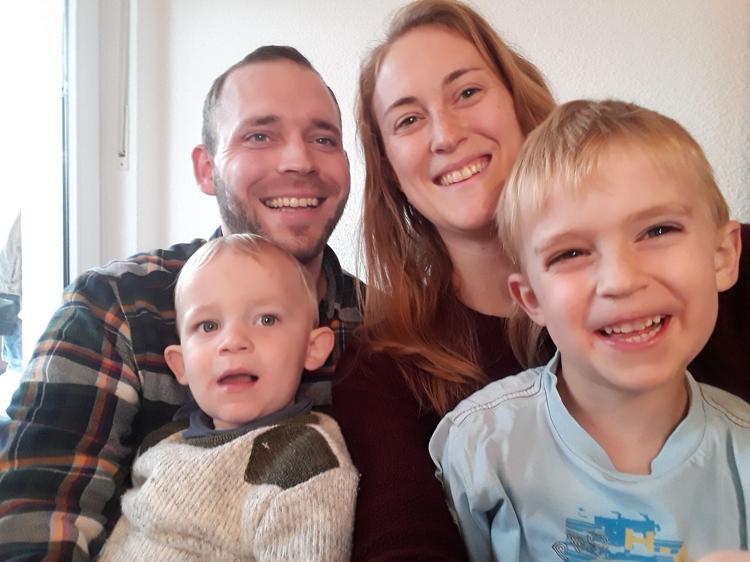 Today, the Armbrusters live with their two young sons in a town near Frankfurt. Looking back, she said, the exchange helped her expand her horizons.
"I feel like Americans have a tendency to get tunnel vision and focus on our own country, which is great, but I didn't know how much I was missing in the rest of the world until I went to Germany," Armbruster said.
Every even year, Butte students fly to Germany for three weeks in the spring, and German students return the favor in the fall. The visit is part of a decades-long German American Partnership Program exchange that has established Butte and Altensteig as sister cities and aimed to promote intercultural understanding.
"Most people travel to other countries as tourists. This is the one and only time students get a chance to experience a foreign country as an insider to family and culture," Schoonen said. "It's a real life exchange."
The exchange started in 1990, after the two cities were matched because of their shared rural characteristics. Altensteig is a town of about 10,000 people in the eastern Black Forest.
Over this 28-year span, more than 300 students have participated in 15 exchange trips, either by visiting a foreign country or hosting foreign students. The lasting impacts of those exchanges are many, according to Schoonen and Andreas Schuler, her German counterpart.
While long-term relationships like the Armbrusters' are the exception, the forging of lifelong friends is more common and can lead to continued travel between the two countries. 
The exchange program can also resonate in other, unlikelier ways, too.
In 2010, Megan Houchin traveled to Altensteig as a senior. Schoonen knew Houchin wanted to go to culinary school to study baking and pastry after graduation, so she set up a one-day internship for Houchin at a German Bäckerei.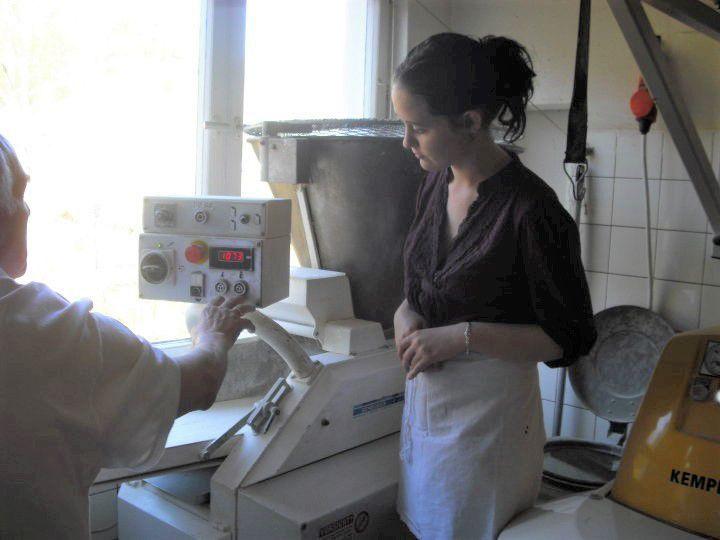 Now Houchin lives in Seattle and is working toward a master of nutritional science degree. She worked for a bit as a pastry chef on the suite level of Safeco Field, where the Mariners play, and had a corporate wellness job as well. Houchin said that internship experience and the conversations she had with the Bäckerei chef were influential in her understanding of food and its importance.
"Chef Volker was wonderful to talk to; he had such a passion for what he was doing, which solidified my interest," Houchin said. "Frau Schoonen was also amazing; she never doubted me for a minute and really encouraged me to go after what I wanted."
Houchin said she hopes the program continues for years to come, as it benefited her and many of her friends.
"I think it's great Butte kids have this opportunity to see the world," Houchin said.
And that opportunity goes both ways. 
Schuler was in Butte with 25 of his students this October. For three weeks, the German students lived like Butte teens, going to classes at the public high school and living with American host families.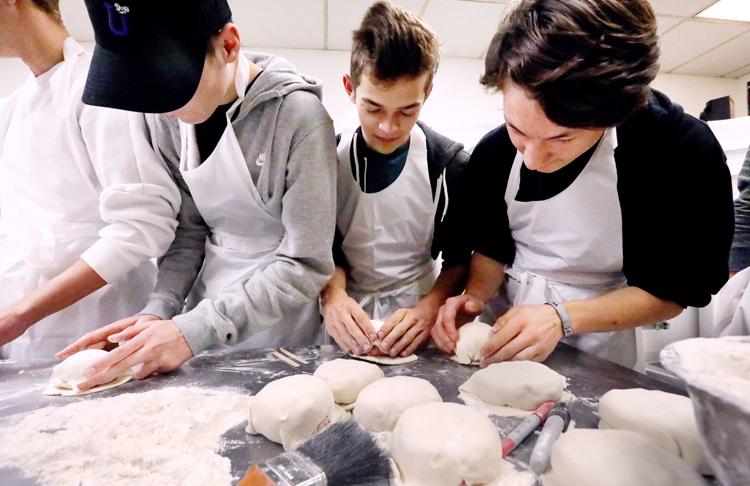 For Vera Gall, 15, high school in America was what she expected it to be. She said everything is bigger over here, including cars and items at the grocery stores, and she's noticed people eat a lot more fast food than in Germany.
One of Gall's favorite experiences during her time in Butte, she says, was visiting Yellowstone and seeing the buffalo there.
"This trip makes me want to come back and see more of the U.S.," Gall said.
Schuler is on his ninth exchange visit to Butte. He explained that this trip is a unique opportunity to experience the American way of life, which has influenced German culture, even though students may not realize it.
"Our cultures are similar but also very different. We know some things about America, but most students haven't been here to experience them," Schuler said. "This is a once-in-a-lifetime adventure."
"As the world gets more complicated, it's important to have these face-to-face encounters with other cultures," Schoonen said. "That way our understanding is face-, not fear-, based."
Get local news delivered to your inbox!
Subscribe to our Daily Headlines newsletter.