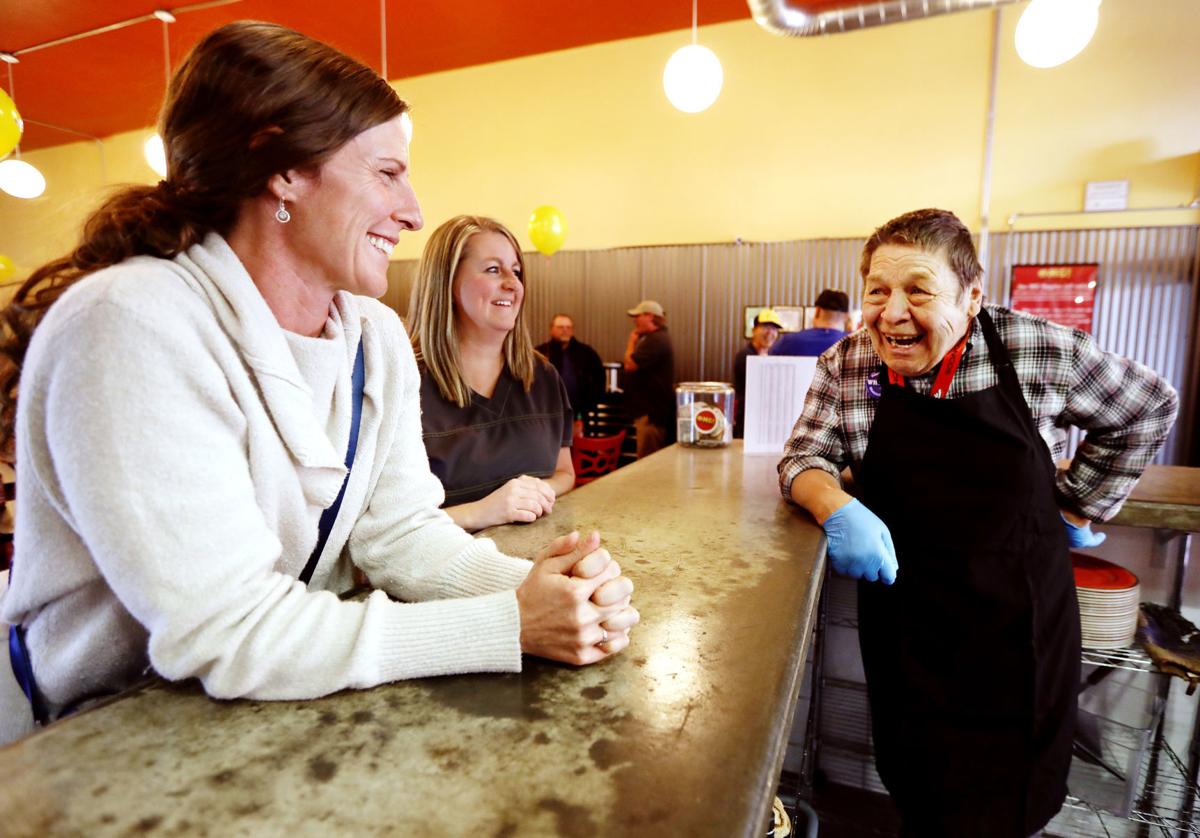 OMG Mongolian Grill in partnership with local disability-service providers is once again presenting its awareness-raising event, OMG! I have a job!
The event will take place at the restaurant at 17 N. Main St from 11 a.m. to 8 p.m. Tuesday on Tuesday, Oct. 15.
This year's event will focus on increasing the employment rate of people with disabilities through several key initiatives:
• A job fair for local service providers and case management companies to assist in employing job coaches, respite providers and other support personnel
• A showcase of employable people with disabilities in a fast-paced work environment
• A fundraiser to support the needs of Dish-ability, a food truck operated by the Silver Bow Developmental Disability Council that provides work experiences for people with disabilities.
The event is being held in observance of National Disability Employment Awareness Month, which celebrates the work contributions of Americans with disabilities and promotes public understanding about the employment difficulties people with disabilities face.
"We have learned that everyone has abilities and can contribute in the workplace," said OMG owner Kristi Cronnelly. "Our employees with limited abilities are very dependable, hard-working and create a very rewarding work place for all of us. Once they learn what is expected, they continue to grow and contribute to our success."
OMG opened in 2018 in Uptown Butte and today employs several employees with developmental disabilities. Recently OMG took over operations of the Oredigger concession stand at Montana Tech football games and has hired an additional five disabled employees to staff the games. The Disability Council has provided job coaches to assist employees at the Tech games.
"We strongly encourage other businesses to hire people with developmental disabilities. They are simply incredible employees and help create a wholesome environment in your business," said Tom Cronnelly, co-founder of OMG.
During last year's OMG! I have a job!, 45 disabled employees and volunteers ran the restaurant, and the event raised over $1300 for the Montana Association for Rehabilitation. This year, proceeds will go to Dish-ability.
Some of last year's event partners also included the Montana Independent Living Project, BSW Inc., Family Outreach, The Farm in the Dell Foundation, Aware Inc., Butte Job Service, the Montana Department of Vocational Rehabilitation, and the Butte-Silver Bow Department of Disability Services.
Get local news delivered to your inbox!
Subscribe to our Daily Headlines newsletter.