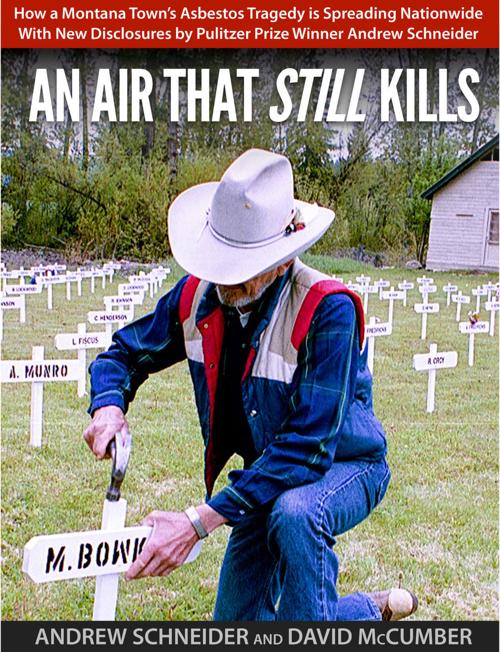 An investigative title on the Libby asbestos crisis, "An Air That Still Kills," won three iBA Awards at the iBooks Author Conference, held recently in Nashville, Tennessee.
The book-length investigation was written by award-winning journalists Andrew Schneider of Missoula and David McCumber of Butte.
The book, subtitled, "How a Montana Town's Asbestos Tragedy is Spreading Nationwide," updates the title that they originally published more than a decade ago.
The book documents the failure of government at all levels to protect Libby's miners, and the heroism of two Libby residents and three EPA investigators who tried to bring justice to northwest Montana. The new volume includes new reporting by Schneider on the latest studies on the small exposure and deadly effects of Libby asbestos.
It won the iBook of the Year, as well as winning the overall non-fiction award, and the science education subcategory. The awards "honor the best of the best in iBooks Author, voted on by iBooks Author users," according to the conference website.
Schneider has won two Pulitzer Prizes for reporting, McCumber was a finalist. McCumber is editor of The Montana Standard. Schneider continues his national reporting career from Missoula, where he moved with his wife Kathy Best, editor of the Missoulian.
Get local news delivered to your inbox!
Subscribe to our Daily Headlines newsletter.