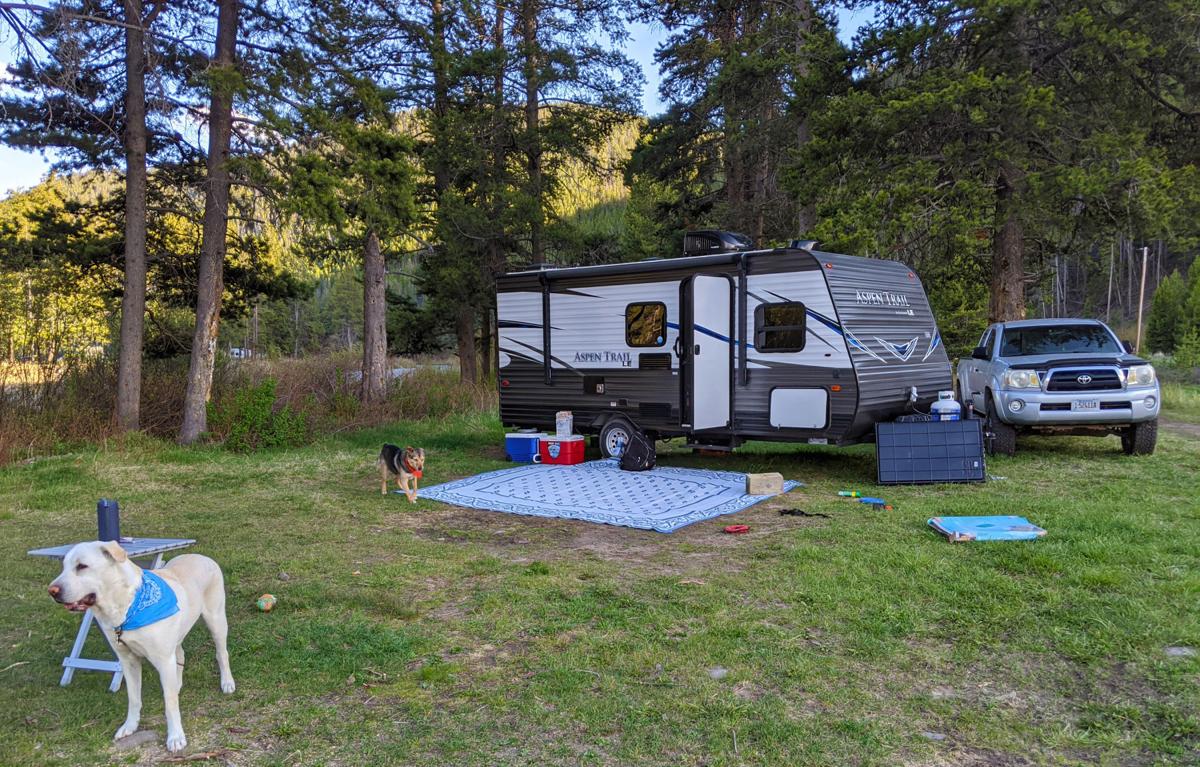 So far this summer southwest Montana has lucked out — no major fires have occurred.
That's not always been the case.
In the past 20 years or so, more often than not, Montana has been plagued with numerous summer fires.
Two years ago, more than 1,300 wild fires swept across Montana, leaving most of its residents waking up each morning to a blanket of smoke.
In 2017, an estimated $400 million was needed to fight what seemed like a never-ending battle. When all the embers had cooled, 1.4 million acres had gone up in flames.
At present, it appears that southwest Montana may dodge a bullet.
Butte-Silver Bow Fire Chief Jeff Miller wants to keep it that way and urges residents to use a good dose of common sense.
At present, the relative humidity in the area has been dropping, which, according to Chief Miller is predictable for this time of year. When that happens, the fire risk elevates.
"Typically, this time of the year we start to lose moisture," said Chief Miller, "and as temperatures soar, things dry out very quickly."
Ryan Leach of the National Weather Service in Missoula concurs.
"Weather wise we are moving into fire season," he said.
Chief Miller urges recreationists to be vigilant when it comes to campfires. Monitor them constantly, he advised, and make sure when leaving, to saturate the campfires with water and stir until they are completely out.
"If not put out properly," said Miller, "they can smolder for hours and even days and cause a fire."
He also wants to remind those using ATVs to stay on designated roadways, as sometimes the heat of the engine can cause a fire.
"Anything that generates heat can potentially start a fire," said Miller.
Luckily, Mike Goicoechea, a fire staff officer with the Beaverhead-Deerlodge National Forest, has not had to deal with too many unattended campfires.
"A few times we have had to go up to Delmoe and put out some campfires," said Goicoechea. "Otherwise, we have not had a problem with that and hope to keep it that way."
Goicoechea is thrilled to report that news as he has seen an upsurge in people enjoying the forests this year.
"People, though, seem to be taking care of their campsites," said Goicoechea
Currently, there are no fire restrictions in place for Butte-Silver Bow, and so far, the Butte-Silver Bow Fire Department has only had to deal with a few small vegetative fires.
"Right now we are in good shape," said Chief Miller, "but that can change on a dime."
According to the National Weather Service, while the next few days will be in the upper 80s, cooler temperatures are in the forecast for Tuesday and Wednesday.
"That will help some," said Leach.
While the predicted hot weather is problematic, Goicoechea feels they are ahead of the game this year as the "live fuels" are still carrying significant moisture.
"In terms of fire danger, for the most part this region is still at the moderate stage," Goicoechea said.
That doesn't mean BDNF officials are sitting back and relaxing.
And thanks to additional funds this year, there are extra helicopters on hand to help put out any fires in Southwest Montana. In Butte, a helicopter is on standby at the Bert Mooney Airport.
"The hot weather could be a problem," admitted Goicoechea. "It's always good to be prepared."
Get local news delivered to your inbox!
Subscribe to our Daily Headlines newsletter.