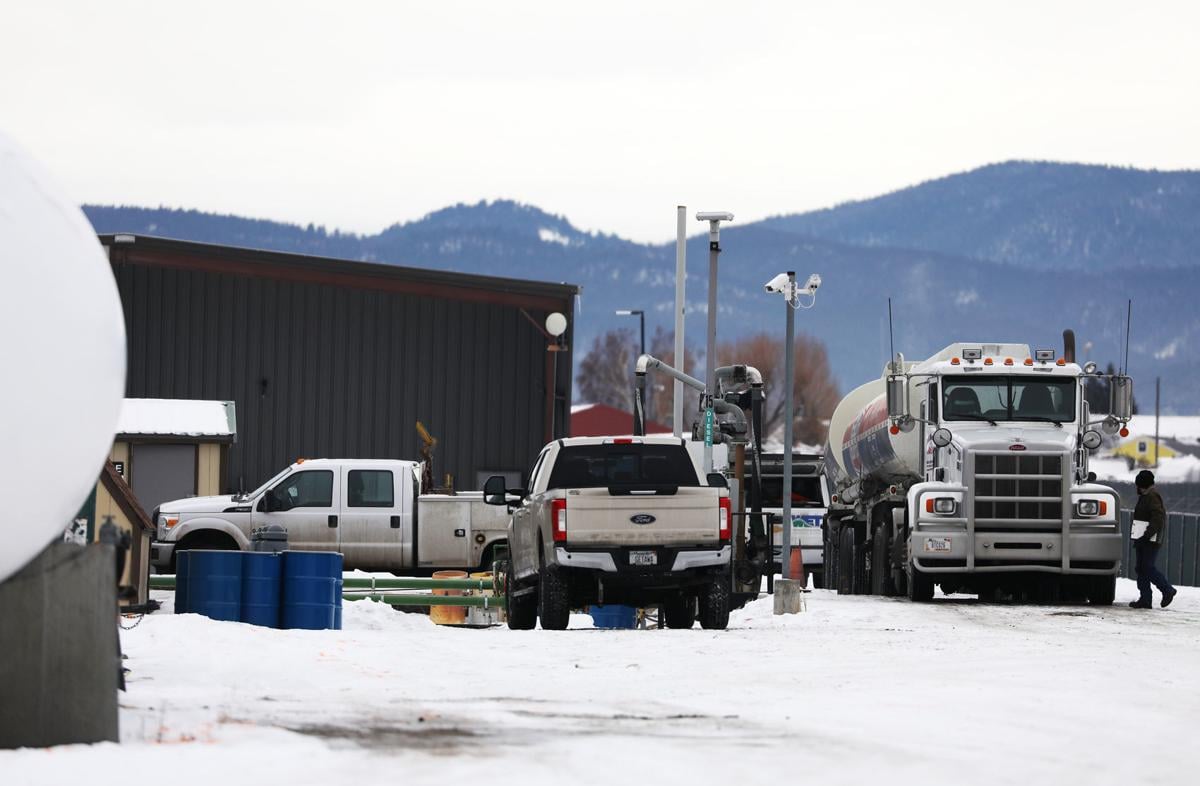 The Christmas Eve diesel fuel spill at the Town Pump bulk storage facility at Dewey Boulevard and Rowe Road is still being cleaned up, but the bulk facility itself reopened for business Tuesday.
A Montana Department of Environmental Quality spokesman on Tuesday said that preliminary sampling of nearby monitoring wells has not shown any groundwater contamination.
According to the DEQ, the cause of the spill is still under investigation, but "appeared to occur because a transfer pump between tanks kicked on."
The spokesman said that the agency is not currently on the scene, but "a site visit may occur during later phases of the cleanup."
WET of Butte is assisting Town Pump with the cleanup.
Town Pump spokesman Bill McGladdery said that the company is sure that the reported amount of the spill — 755 gallons — is correct, and that 200 gallons of the spill was captured on the concrete pad.
He said that snow around the pad helped to contain the fuel, "and we got the booms out right away."
Get local news delivered to your inbox!
Subscribe to our Daily Headlines newsletter.