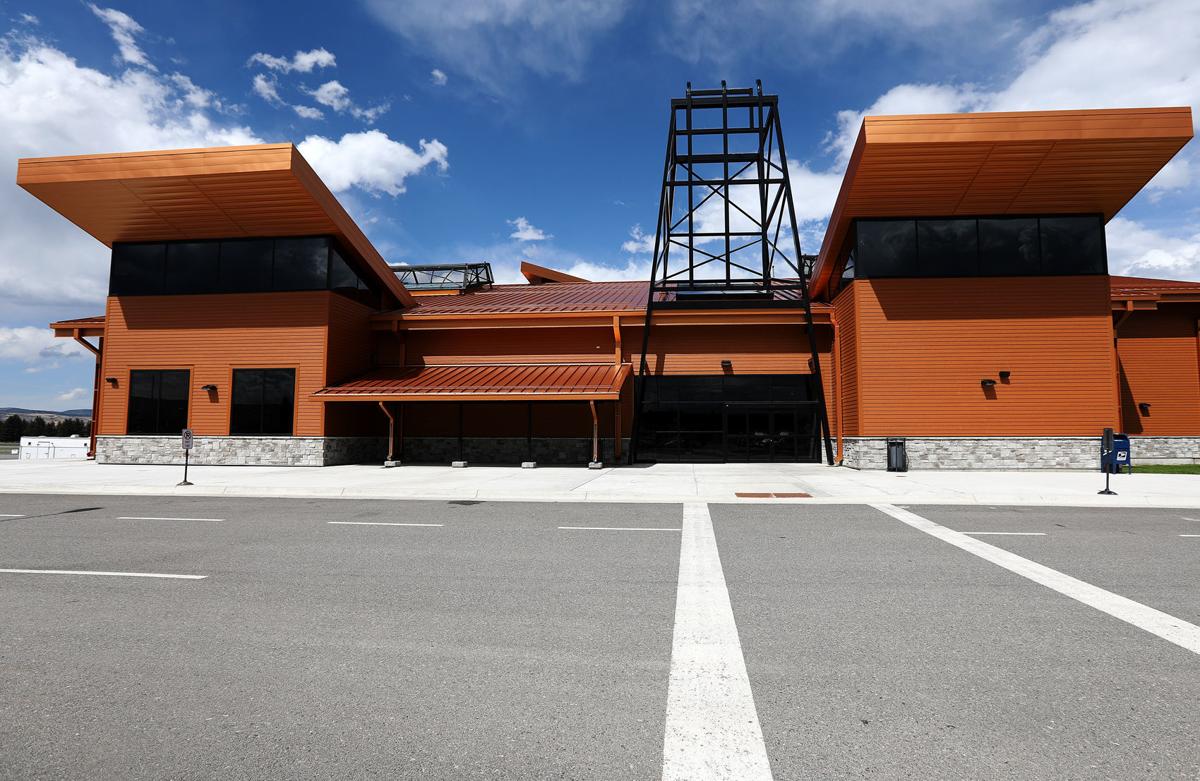 United Airlines would oversee passenger commercial flights in and out of Butte's airport and make Denver the destination city instead of Salt Lake City if it wins a bid for federal subsidies, a local official said.
SkyWest plans to bid for the Essential Air Service subsidy, too, and would continue its flights to Salt Lake City twice a day if the U.S. Department of Transportation chooses it again, said JR Hansen, a member of Butte's Airport Authority Board. Those flights are arranged through Delta Airlines.
The board isn't formally backing either airline, but United has far more departures to far more direct destinations out of Denver than Delta does out of Salt Lake City. That could increase the number of passengers using Butte's Bert Mooney Airport.
And even if United wins the bid, Hansen said, it intends to use SkyWest as its regional carrier for most flights in and out of Denver, though that is not set in stone. SkyWest employs 20 people at the Butte airport.
"I think it's exciting that two airlines want to be here," said Hansen, who is also chairman of Bert Mooney's Air Service Development Committee.
The ultimate goal is to have Butte flights to both cities, at least for part of the year, and efforts to raise more money needed for that are expected to kick into a higher gear soon, Hansen and others said.
But come January, depending on who wins the federal subsidy, Denver or Salt Lake City will be the certain destination city for flights all year.
The Montana Standard left voice and email messages with United Airlines seeking comment Thursday morning, and an email missive was sent to SkyWest.
But Hansen said both airlines have told local officials of their planned bids for the federal subsidy, which is currently worth about $902,000 a year. Bids are due at the end of this month, and federal officials would make a decision in time for a new, two-year contract to begin Jan. 1.
SkyWest won the subsidy contract in 2015 and again in 2017, when it was the only airline to bid for it. It flies to and from Salt Lake City twice a day six days a week and once on Saturdays, with ticketing done through Delta.
The federal transportation agency considers numerous factors in awarding the subsidy, which is guaranteed money as long as the airline lives up to its terms. Factors include projected costs for fuel, flight crews and other employees, and for airport rental expenses.
Hansen said the agency also seeks input from local officials, but the airport board here is not formally backing either airline.
"They are both great companies," he said. "My position, and I have heard this from other board members, is to just let the bid process play out. There are pros and cons to both, and there are pros with Denver, but we will let the process work."
In late 2017, at the airport in Cody, Wyoming, the U.S. DOT awarded a partial-year subsidy to United Airlines for flights to and from Denver over a bid by SkyWest flying to Salt Lake City.
Numerous airport, city, and county officials in Cody favored SkyWest and its flights to Salt Lake City, but United offered its service for an annual subsidy of $850,000 while SkyWest requested $1.32 million, according to newspaper accounts.
Hansen said flights from Butte to Salt Lake City take about an hour compared to about 80 minutes to Denver, which makes connecting times to Seattle and other cities to the west a bit longer. But connections to the east would be shorter.
If United wins the bid, Hansen said, it plans to use an aircraft operated by Trans States Airlines for flights out of Butte on summer afternoons.
Because of heat, high elevation, and wind factors, the 50-seat airplanes operated by SkyWest occasionally have to leave some luggage and passengers behind on hot summer afternoons in Butte, Hansen said. It doesn't happen often, but it does happen, he said.
It wouldn't happen with Trans States, because its 50-seat aircraft have bigger engines and enough thrust to overcome the heat and other factors, Hansen said.
But perhaps the biggest difference is between the Delta hub in Salt Lake City and the United hub in Denver, he said.
This coming July, United plans 502 departures out of Denver to 163 destinations each day, Hansen said. Delta plans 282 departures from Salt Lake City to 95 destinations each day.
Because of the additional connections, Hansen said, United believes it can get more people to fly out of Butte.
According to a passenger leakage study commissioned by Bert Mooney officials and completed last year, only 31 percent of passengers from Butte and surrounding areas choose the Butte airport, known as BTM, for their travel plans.
The study based its estimates on passenger activity during a 24-month period and looked at travelers from Butte and surrounding communities, including Anaconda, Deer Lodge, Whitehall, Wise River, Madison County, Boulder, Dillon, and more.
According to the study, there are roughly 175,000 passengers up for grabs from Butte and surrounding communities each year, which means that BTM annually misses out on about 120,750 (or 69 percent) of passengers, who are choosing airports elsewhere in the state – places like Bozeman, Missoula, and Helena.
The study said there are a number of reasons why Butte area passengers are choosing other airports in Montana, including a desire for a direct flight to their destinations, ticket price, airline preference, shorter travel times, and more.
No matter who gets the federal contract, efforts to get flights to a second destination from Butte during at least part of the year will continue, Hansen said.  
To reduce financial risks, any airline flying to a second destination from Butte would likely ask for what's known in the industry as a revenue guarantee — a commitment of funds to be set aside should a company lose money on the new flight.
In general, revenue guarantees are raised from a variety of sources, including Tourism Business Improvement Districts (TBIDs), major employers with a stake in air travel options, grants, and sometimes individual private donations.
Butte's TBID has committed $200,000 to a potential revenue guarantee, but it could cost far more than that, depending on the number of flights, when they are offered, and other factors.
Several entities plan to start a fundraising drive for the additional money on June 20. It is backed by the Butte-Silver Bow Chamber of Commerce, the Butte Local Development Corp., Headwaters RC&D, Butte-Silver Bow County, and the local Convention and Visitors Bureau.
"We are going to have a lot of community support for this," Chamber Executive Director Stephanie Sorini said Thursday. "It would be a big recruiting tool for our university, our businesses, our hospital, to have another flight. ... It will be amazing if we can pull this off."
The campaign will start with a reception at 5:30 p.m. on June 20 at the airport, Sorini said.
Get local news delivered to your inbox!
Subscribe to our Daily Headlines newsletter.