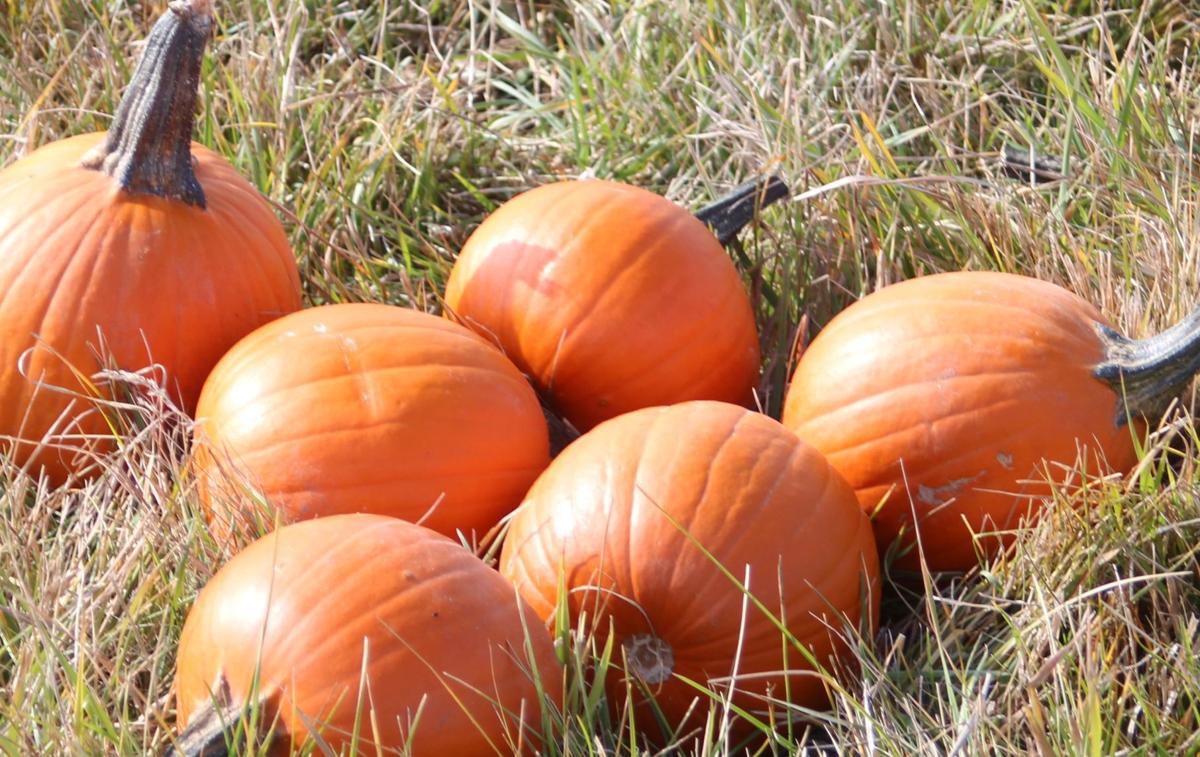 Autumn has arrived and Deer Lodge is planning a new fall event Oct. 18-20. Western Harvest Weekend is a family event with a parade, street dance, "Great Escape" fun run, food competition, cemetery ghost walk, campfire stories, barn dance, pancake breakfast and Pumpkin Sunday.
It kicks off with individual entries and floats in a Halloween parade at 7 p.m. Friday, Oct. 18, beginning at Pizza Hut. Kids in costumes are also welcome. Entry is $5 for each group, but Powell County student/youth groups are exempt from the fee. For more information contact Lora 406-565-8313.
Immediately following the parade will be a street dance until 10 p.m. at the corner of Main and Milwaukee with music provided by Raging Dragon Karaoke and DJ Services of Choteau.
Saturday, Oct. 19 a wide variety of activities are scheduled at the Blue Ribbon Pavilion on the east side of the fairgrounds, right off Main Street at Prairie Lane and left on Vigilante Drive.
Saturday morning join the fun of the "Great Escape.'' This one-of-a-kind 3K/5K run combines themes of an escape room, obstacle course and fun run. At 10 a.m., participants will begin the run inside a cell at the Old Montana Prison where they must solve the puzzle to escape, then follow a route that will span the length of the city. Register on the website: westernharvestweekend.org or at the Blue Ribbon Pavilion Saturday morning at 9 a.m.; cost is $35 and each participant will receive a T-shirt. Participants will meet at the Blue Ribbon and be transported to the Old Prison for the start of the races.
Also at 10 a.m. on Saturday, a panel of five judges will begin judging the Pumpkin and Fall Harvest Cooking Contest at the Blue Ribbon. There is no entry fee and participants may enter any or all of four categories: baked pumpkin cookies, main course centered on pumpkin, fall harvest (zucchini, corn, squash, tomatoes) baked goods, and fall harvest main course. Individuals participating in all four categories will be eligible for grand and reserve champion titles. Ribbons will be awarded for each category and over-all winners. All entries must be entered from 7:30 to 9 a.m.
A Vintage Show and Artisan Market will be at the Blue Ribbon from 10 a.m. to 4 p.m. Vendors may begin setting up at 6 a.m.; $25. Items that are vintage, rustic, repurposed, retro - including clothing and jewelry, hand-made art and articles are welcome. Register online at: westernharvestweekend.org or contact procraftdesigns@gmail for more information. Cost is $25 for a spot.
Saturday at 2 p.m. historian and author Ellen Baumler will lead a Cemetery Ghost Walk at Hillcrest Cemetery; cost is $5.
At 6:30 will be Sunset Campfire and campfire stories at the Blue Ribbon with Ellen Baumler telling tales of regional history that are a mix of mildly spooky and other stories while you enjoy S'mores and hot chocolate.
The day concludes with a barn dance from 7 to 11:30 p.m. with music by the John Montoya Band.
Sunday morning from 7 a.m. until food is gone, the Elks Lodge will be serving a pancake breakfast.
The weekend concludes with the ever-popular Pumpkin Sunday event from 1 to 4 p.m. at Grant-Kohrs Ranch National Historic Site across from the fairgrounds. This family event begins with youngsters 14 and under selecting their favorite pumpkin from the pumpkin patch, then coloring it. There will be crafts, heritage activities, wagon rides and tours of the house. The event is free.
Get local news delivered to your inbox!
Subscribe to our Daily Headlines newsletter.