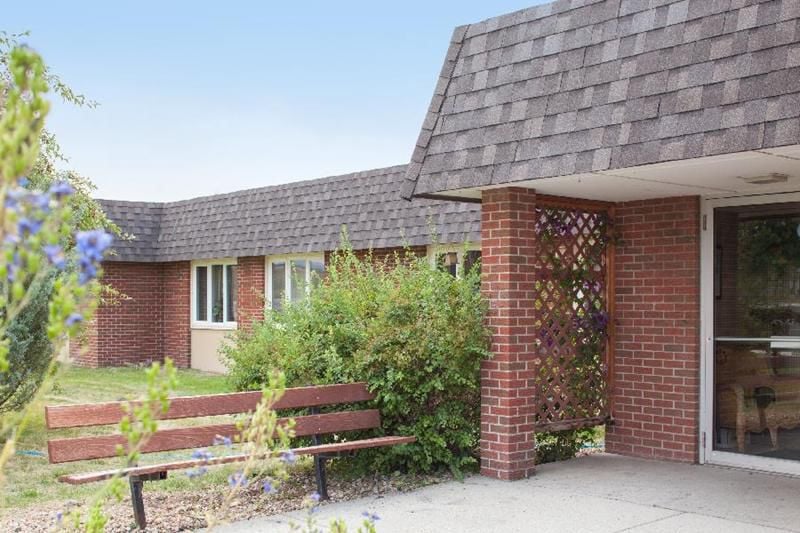 DEER LODGE — The administration at a Deer Lodge nursing home and rehab facility is working diligently to prepare a plan to correct deficiencies cited following a Montana Department of Public Health and Human Services review.
Mike Fierberg, information officer at Centers for Medicare and Medicaid Services, or CMS, in Denver, said in a phone interview Wednesday the state reviews and surveys skilled nursing facilities routinely on behalf of CMS. Genesis Skilled Nursing and Rehabilitation received several citation during such a survey in January.
"We are not doing this to close it down. We don't want that to be the outcome, but they must be compliant,'' Fierberg said. "Our objective for Deer Lodge and other facilities is to provide the quality of care patients deserve and what they (Genesis HealthCare) agreed to do in the Medicare Provider Agreement. They know what the rules are. It's clearly in their interest and in the interest of their patients to do it correctly."
He did not have particulars about the survey result but said, "I assume there were significant deficiencies, sufficiently serious to correct immediately."
Genesis Skilled Nursing and Rehabilitation must submit the corrective action plan to CMS by February 25, the date the facility was notified the Medicare provider agreement will be terminated.
The order means Medicare will not pay for nursing services furnished to patients who are admitted after Feb. 25. For patients admitted on Feb. 25, or earlier, payment may continue for up to 30 calendar days. The 60-bed facility currently has 50 patients.
Jeanne Moore, spokesperson in Deer Lodge for Genesis HealthCare, said in an email the facility is working "diligently to meet all state and federal guidelines and are hopeful that these efforts will abate the immediate issues."
The normal procedure, Fierberg said, begins with the facility being notified of any deficiency. It then then must submit a plan stating why and what is being done to correct the problem. CMS approves or tweaks the plan, and it is then approved by both entities.
"If they (Genesis HealthCare) submit a plan by the end of the week, we will postpone the termination deadline to allow them time to make the corrections,'' Fierberg said. "After the corrections are made, there will be another unannounced review to verify they were implemented and implemented successfully so the problem does not happen again."
At that point, the termination threat will be removed and documentation of deficiencies and the remediation plan can be released to the media, he said.
Some corrective actions can be significant and expensive, Fierberg said. But if they are making substantive progress, CMS will work with them and extend the date of termination to allow the facility time to make the corrections, depending on the nature and severity of the problems.
Genesis HealthCare, with headquarters in Kennett Square, Pennsylvania, is one of the nation's largest skilled nursing and rehabilitation therapy providers with approximately 500 facilities located in 34 states, according to its website.
In Deer Lodge, Genesis provides 24-hour skilled nursing services for elderly residents and people with a chronic condition or a prolonged illness, as well as patients who need skilled nursing and rehabilitation as they transition from a hospital stay to home following such things as a stroke, hip fracture, multiple trauma, neurological disorders, etc.