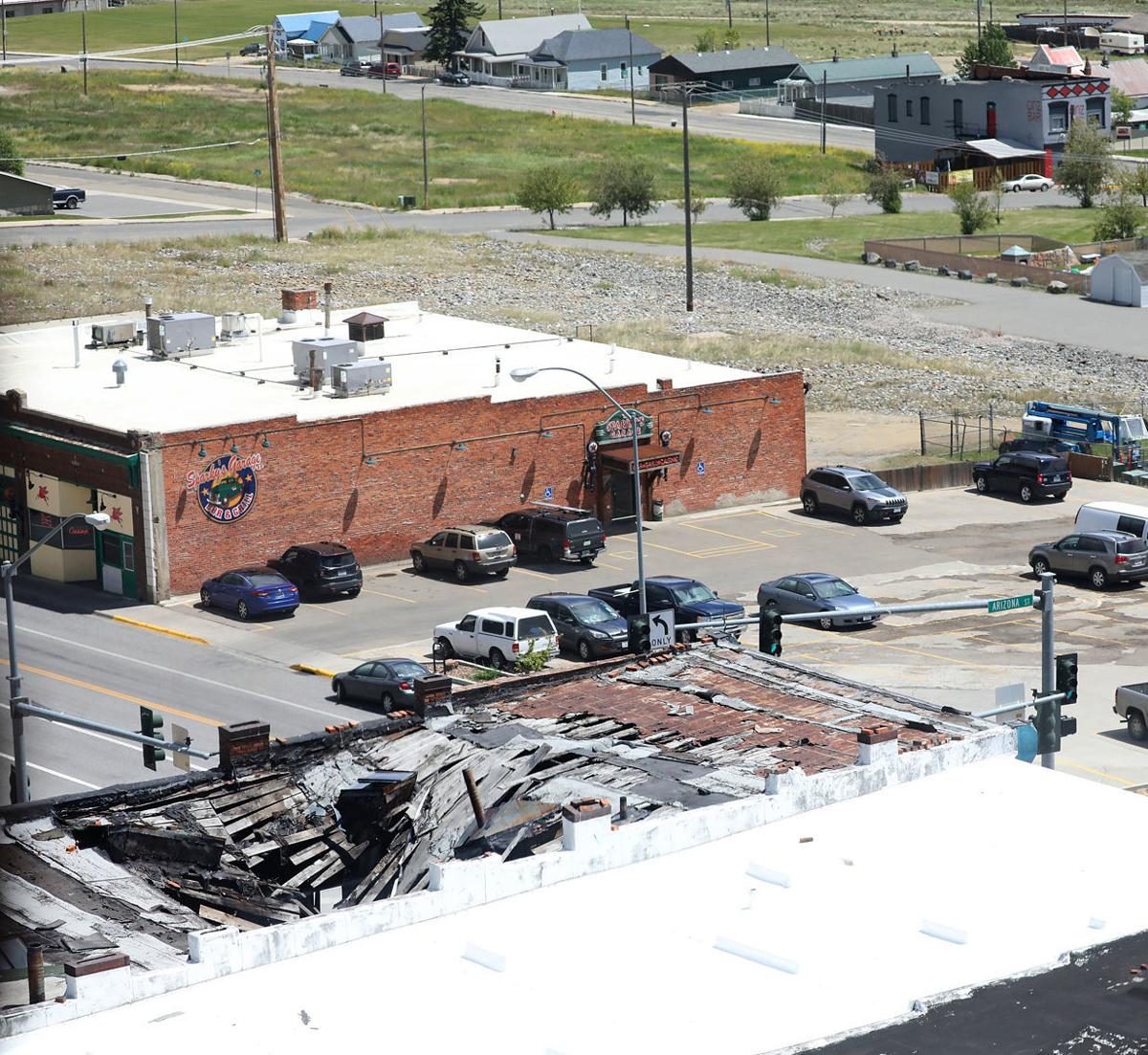 Most top county officials want to take more assertive steps to combat blight in Butte by tagging deteriorating, dilapidated or dangerous buildings and getting them repaired or torn down without seemingly endless delays.
They're also looking at possible mothball requirements for vacant buildings so they don't become dangerous in the first place.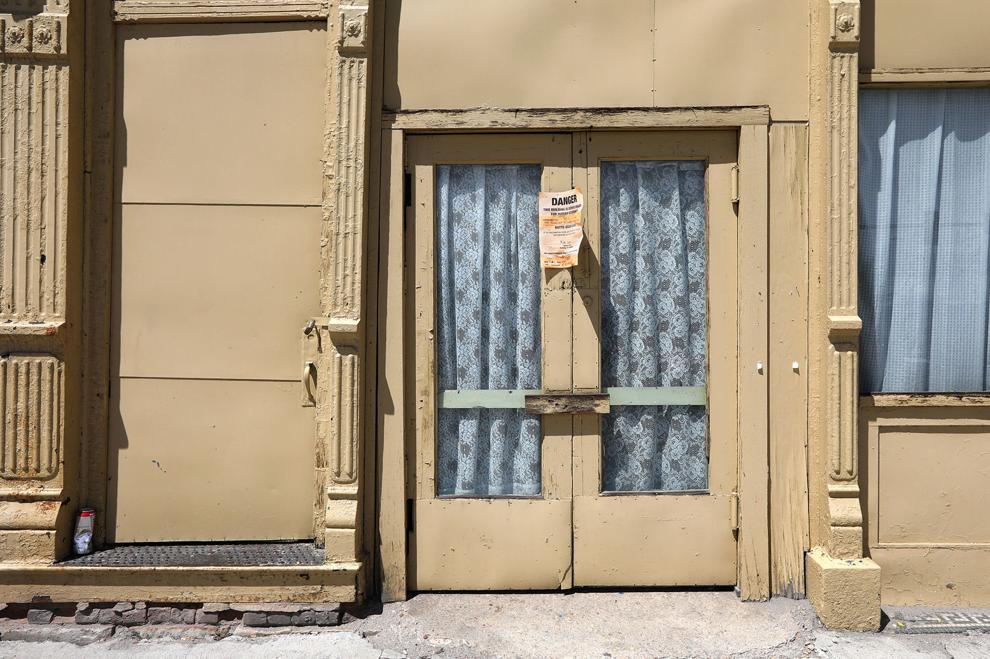 "We think we are going to address every need that Butte-Silver Bow has as far as houses, big buildings — it doesn't matter," said Ed Randall, the county's Community Enrichment director. "We cannot continue to do what we have been doing because it doesn't work.
"I can tell you what we are doing now is allowing demolition by neglect," he said.
Under a proposed new ordinance before commissioners, more county officials could initiate abatement proceedings and if needed, pay an outside structural engineer to determine whether suspected dangerous conditions indeed exist.
As it's currently drafted, owners of buildings posted with repair or demolition orders would have 10 days to appeal the directives in District Court. When buildings are deemed an immediate danger to "life, limb, property or safety of the public," they would have five days to appeal.
If repairs are ordered and not overturned on appeal, owners would have 60 days to get all necessary permits and start the work. A county enforcement officer would review abatement plans and set a "reasonable" time for completion.
"We want to make it clear that this is not a demolition ordinance," Randall said. "This is an ordinance that allows multiple departments to make these very difficult decisions."
Several departments had input into the proposal before it was submitted to council, including Community Enrichment, Community Development, Planning and Health.
The man that oversees them all, Chief Executive Dave Palmer, is behind it, as are Sheriff Ed Lester and Fire Chief Jeff Miller. County Attorney Eileen Joyce supports the measure's goals and drafted much of the specific language.
But the county's historic preservation officer, Mary McCormick, and a group called Butte Citizens for Preservation and Revitalization, or CPR, have serious concerns about it.
Among other things, they argue that a 10-day window to dispute directives in District Court is unrealistic and costly and some owners couldn't afford to challenge abatement orders. Others might go along with demolitions because it's the cheapest way out of the dilemma.
Currently, owners have 30 days to contest abatement orders to a five-member Building Board of Appeals. Its decisions can then be appealed in District Court.
McCormick and CPR also say that any engineer the county hires to examine structures should have expertise in the evaluation and stabilization of historic buildings because most of them will be that old. They would know ways that some buildings could be saved.
"I see the dangerous buildings ordinance having major implications for how we manage our national historic landmark district," McCormick said. "Public safety is a huge concern but I think it has to be tempered.
"To do demolitions in the name of public safety without having due process is difficult," she said. "I do believe it will lead to a rash of demolitions."
The CPR group also says the measure authorizes too many people to declare a building dangerous, including any employee of Community Enrichment or several other departments. In most cases, that responsibility now lies only with one Building Codes official or the fire marshal.
"Individuals with absolutely no background or expertise should not be given the authority to determine when a building is dangerous due to supposed structural failure, issue notices and call for building demolition," CPR said in written comments about the proposal.
That proposed ordinance is before a council committee and it's possible changes will be made before any final action is taken. New mothball requirements are only in the discussion stage at this point.
But Randall, with backing from others, says it's time to take a firmer stand against blight.
"We are not doing this to knock down every building in Butte, but with that said, the days of people only doing what they want here are over," he said. "We have to invest in our community."
A CLOSER LOOK
Parts of the proposed ordinance, such as specific conditions that make a building dangerous, have been local regulations for decades as part of a "uniform code for abatement."
They include exterior walls listing or buckling, other signs of possible collapse, measurements and ratios for stress, material strength and stability, signs of faulty construction or decay, and damage by fire, wind, earthquakes or flooding.
CPR says the proposal conflicts with some provisions of the county's historic preservation ordinance, but Joyce notes that there already are exemptions to its requirements when buildings are deemed dangerous.
And some things wouldn't change. Some demolition requests must still be reviewed by the historic preservation officer and the Historic Preservation Commission for recommended approval or denial. Those decisions can be overturned by the Council of Commissioners.
But there would be a few big changes.
Currently, dangerous building notices and vacate orders can only be issued by the county's lone building code official or an official with the fire or health departments.
The proposal would add others to the mix of people who could initiate repair or demolish proceedings, including employees of Community Enrichment, others within the Planning Department or "any other city-county department, officer or employee appointed by the chief executive."
CPR says the additions are "nothing short of alarming, particularly when assessment of a building's structural integrity is required," because those individuals might have no expertise on such issues.
But Joyce said the provision would allow more cooperation and collaboration between departments. The primary addition is Community Enrichment, she said, as one of its primary duties is enforcing decay ordinances.
"They are out in the field and can see things, and a lot of times it is just (buildings) needing to be repaired," she said. "If they see that bricks are falling off or there are structural problems, they would confer with the building official or a structural engineer."
Palmer says that's another key change.
"We will be contracting out for a structural engineer whenever we think one is needed so we have somebody that has the authority and expertise to actually declare a building dangerous," he said.
Those same engineers, county officials argue, could support and defend any repair or demolition order in court if necessary.
The more stringent appeals provisions are designed to speed up proceedings. As it stands, some building owners ignore abatement orders or drag them out by taking one little step here or there before they ever get to court.
But only giving people 10 days to appeal orders and making district court their first and only stop is heavy-handed, preservationists say. They include Mitzi Rossillon, a member of both Butte CPR and the county's Historic Preservation Commission.
"There are many people in this community that could meet the criteria for dangerous buildings that don't have the funds or wherewithal to appeal it to district court within such a short time period," Rossillon said.
CPR says there should be a minimum window of 30 days to contest orders, and McCormick says the first stop should be a local board of appeals with members who understand building structures and how they can be repaired.
They might get their wish on that. Joyce said she was open to putting in a local board and perhaps extending the time frame for appeals, and there is time for county officials and commissioners to consider those changes.
THE BIGGER PICTURE
Butte's blight problem, especially Uptown, is nothing new. Its roots are tied largely to the fact that Butte was once home to tens of thousands of more people than the 30,000 or so who live in the urban area today.
Problems with vacant and deteriorating buildings in Butte have been cited in numerous studies and publications over the years, and the county literally had to prove that blight still existed to get the Uptown tax-increment finance (TIF) district renewed in 2014.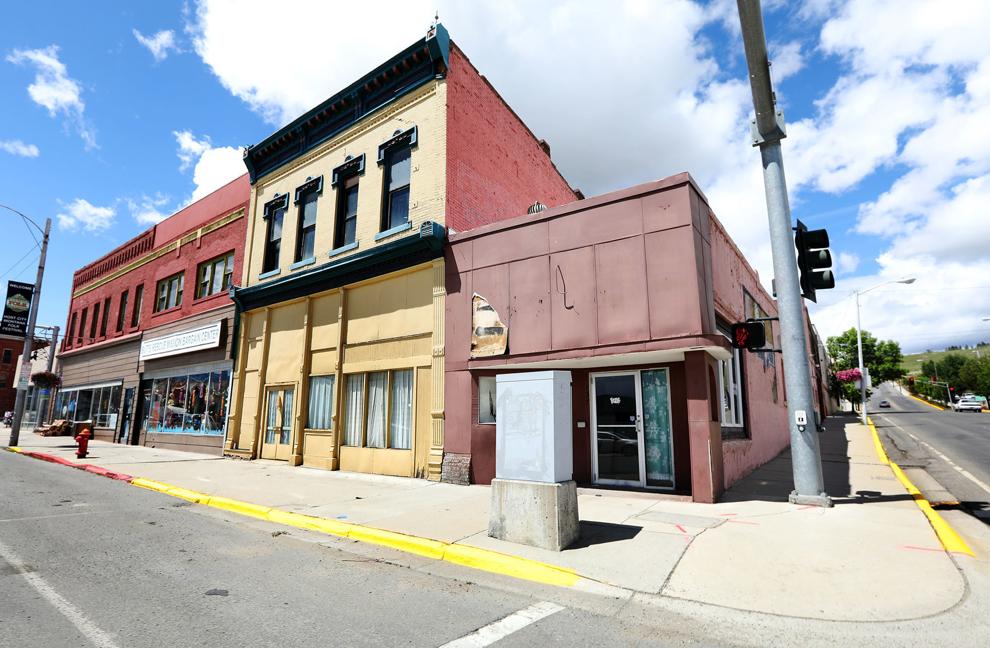 "Blighted conditions and infrastructure deficiencies continue to constitute a significant barrier to investment in Uptown Butte," the county said in a plan to state officials seeking approval of a new district.
"Deferred maintenance and lagging attention to both buildings and public space threatens Uptown's landmark status and hampers ability to promote its historic buildings," the plan said.
The problem has been exacerbated by people hoping to "flip" Uptown properties.
"For the longest time people would just buy property because it was cheap and people would just purchase it and sit on it as an investment," Palmer said. "They might throw plywood on the windows and hope that something changes here and the property values go up where they could flip it and make a quick profit."
The county has tried to address the issues in numerous ways, including TIF loans and grants that have helped people save and restore numerous houses and buildings Uptown.
In 2016, commissioners enacted an ordinance allowing the county to keep its own list of vacant properties and charge owners $25 a year for being on it. But with a fee that low, a community enrichment officer said recently, it d
oesn't provide much of a deterrent for owners who allow buildings to sit and deteriorate.
In short, the problems still exist on a large scale. Palmer, Randall and others hope the proposed dangerous building ordinance, and the mothball requirements now under discussion, will help turn that around.
Community Development Director Karen Byrnes is hopeful, too.
"I do feel like we need the ability to move on some of these things at a quicker pace than we have in the past," Byrnes said. "Not in a quicker pace toward any predetermined end, just a quicker pace to make sure that people understand we are serious.
"I think in the long run, the overarching goal of this is to preserve our historic buildings and not let them get to the point where we have to make really hard decisions," she said. "This is what I want to see come out of this."
McCormick says it is "hugely uncomfortable" to be the lone county official seeking changes in the proposed ordinance, but she appreciated Palmer and Joyce listening and considering her concerns. She says she gets where they're coming from, too.
"It is very frustrating that we have people … who own property and don't maintain them and are holding onto them," McCormick said. "I understand the frustrations in the Community Enrichment Department. They try to get people to take care of their buildings and they are ignored.