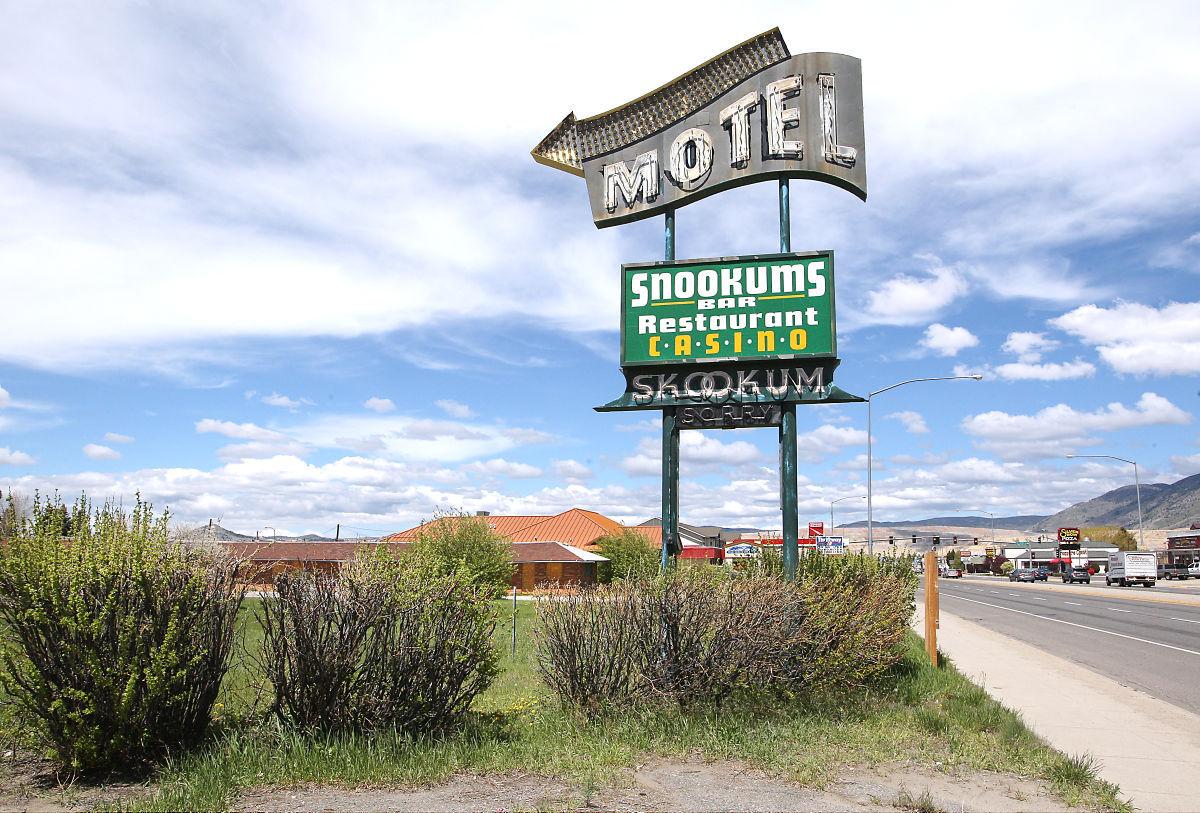 Butte-Silver Bow is chipping in $5,000 to help demolish the old, boarded-up Skookum Motel on Harrison Avenue to make way for a new Pizza Ranch restaurant.
The Council of Commissioners approved a last-minute item added to its agenda Wednesday night so the restaurant chain can get the grant money and begin demolition soon.
The money is being tapped from a hard-rock mine trust account that can be used for economic development projects located outside of tax-increment financing districts, such as the one that includes much of Uptown Butte. The trust money from state mining taxes must also benefit more than one entity.
Chief Executive Matt Vincent said total demolition costs alone could reach $75,000 or more.
"Mind you, this is a $2.1 million project and they are doing a lot to clean up and beautify the Harrison Avenue corridor," he said.
He also said the restaurant would add tens of thousands of dollars on local tax rolls and add numerous job. "It's a pretty small ask for what the total cost of the project is," he said.
Pizza Ranch hopes to begin demolition soon and complete construction some time this fall. They also plan to open a restaurant in Helena later this year. The first location in Montana opened in Billings in 2013.
The motel at 3541 Harrison Ave. has been closed for years and has long been an eyesore and trouble spot in one of Butte's prime commercial corridors, in part because transients have used it as shelter.
Having it removed will not only benefit the new Pizza Ranch but neighboring businesses as well, said Karen Byrnes, the county's director of community development.
"This has been such a community problem for law enforcement," Byrnes said
Council Chairwoman Cindi Shaw echoed the sentiment.
"It's been a transient home and it's filthy and dirty," she said. "At one time it was kind of a neat cabin-type setup with individual units, but it was an eyesore and I'm happy to see it taken down."
Byrnes said the trust fund has been tapped for other projects in the past, including one that benefited the MacKenzie River Pizza restaurant at 1925 Elizabeth Warren Ave.
Pizza Ranch has more than 180 locations in 13 states in the West, Midwest and central plains, including the one in Billings. It offers pizza, chicken and salad buffets, but patrons can also order off of menus.
Developers asked the county if it could provide any assistance to help defray demolition costs, Byrnes said, and the trust fund was available.
Adrie Groeneweg opened the first Pizza Ranch in Hull, Iowa, in 1981 when he was just 19. Besides pizza, it offers buffets featuring fried chicken, mashed potatoes and gravy, potato wedges, desserts and a salad bar.