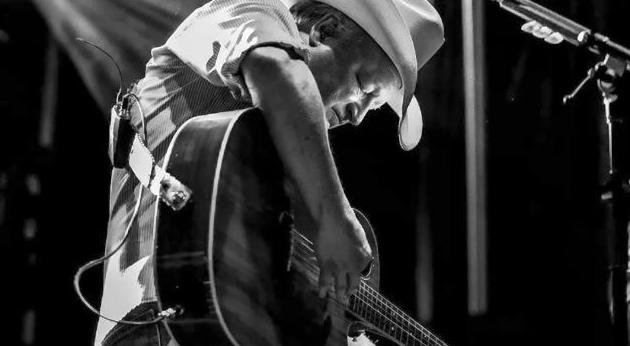 Organizers of the upcoming "Brawls and Kickstart Days" festival in Butte have booked country singer Mark Chesnutt for the event in late July, and other plans are falling nicely into place.
"Everything is going exceedingly well," said Monty Klistoff, a former MMA fighter who is organizing the two-day event of music, bare-knuckle boxing and motorcycle aerobatics from some of the biggest names in Motocross/Nitro Circus.
"I don't know if I'd say better than planned, but it's close to that because it's all in place," he said.
The festival is slated for July 30-31, a Friday and Saturday, in a 10-acre open area behind the Depot on Arizona Street in Uptown Butte. The Depot is owned by Bill Fisher, a longtime Butte firefighter, and he is spearheading the festival with Klistoff and professional daredevil Levi Renz.
Klistoff, who lives in Anaconda and has an entertainment production venture called Nxt Gen, announced plans for the festival in early April. He said the event could fill a void during a July that will once again be without the Montana Folk Festival.
It was called off in March, before COVID restrictions were lifted, and the An Ri Ra Irish Festival held in early August also has been scrapped this summer.
Brawls and Kickstart Days — a play on the boxing and motorcycle aspects of the festivities — will be on the late-July dates that the Evel Knievel Days festival held down for years before its last splash in 2017.
Chesnutt gained international fame as a country music singer and songwriter in the 1990s, when he had 20 Top-10 hits on the Billboard Hot Country Song Charts. Eight of them reached number one, including "Brother Jukebox," "I'll Think of Something," "It Sure Is Monday," "Almost Goodbye," and "It's a Little Too Late."
Chesnutt, who is from Beaumont, Texas, has released more than a dozen albums since 1988 and is known as a "neo-honkey tonker" who has drawn comparisons to the late George Jones. Chesnutt will headline the closing show of the festival on Saturday night.
Klistoff said Chesnutt's team reached out to Kickstart organizers.
"He's touring up in the area and he loves being in Montana," Klistoff said. "He's toured here over the years but I believe it's been almost a decade since he's been here so it's kind of time for him to come back to God's country in Montana."
The bare-knuckle boxing event will take place Friday night and feature some great boxers, including Timmy Mason of Helena and Chris Barnes of Tulsa, Oklahoma. Tony Lopez, who Klistoff says "has beat up some of the top UFC fighters from around the world," will showcase the card.
There will be freestyle motorcycle performances at the event, with big-name riders including Renz, Adam Jones, Jarryd McNeil, Anthony Murray, Dereck Beckering and Javier Villegas. Renz will cap the performances off Saturday night by doing a flip of a UTV.
Renz, a Butte native who performs and promotes freestyle motorsports all over the country through his 406 FMX team, said he was pleased to get behind the event in his hometown.
Thriftway Super Stores is among major sponsors for the event and part of the proceeds will go to Butte resident Lisa Kingston, who was seriously injured in a car accident in October. Tickets can be purchased at any Thriftway store, with a single day for $15 or two-day pass for $25.
Local health officials lifted all COVID restrictions in Butte-Silver Bow in March and are only recommending that people adhere to current CDC guidelines for the event. That means people who are fully vaccinated can attend the event without wearing masks or socially distancing.
The event is being held on private property but J.P. Gallagher, Butte-Silver Bow's chief executive, said the county will work with organizers to facilitate parking and could make some lots at the Civic Center available.
"The B-SB government will help to try to make this festival successful and help facilitate like all of our requests for special events," he said.